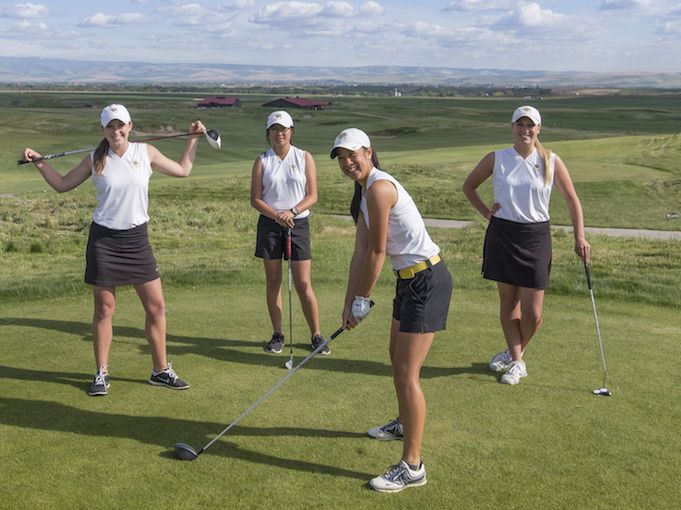 Ladies Golf Class (Saturdays in August)
Ladies, Get Ready to Tee Off and Discover Your Golfing Potential!
Are you ready to embark on an exciting journey that combines fun, fitness, and friendship? Look no further! Introducing our exclusive Ladies Golf Class, designed to empower you with the skills and confidence to conquer the golf course with style and finesse.
-Experience the Joy of Golf: Joining our Ladies Golf Class is not just about learning a sport; it's about embracing a lifestyle of joy, rejuvenation, and self-discovery. Discover the satisfaction of hitting that perfect shot, the thrill of navigating a challenging course, and the pure joy of being part of a supportive community of like-minded women.
-Unleash Your Potential: Whether you're a complete beginner or looking to take your golfing skills to the next level, our expert instructors are here to guide you every step of the way. We'll break down the fundamentals, from grip and stance to swing mechanics, ensuring that you build a solid foundation for lasting success. Our tailored coaching approach will unlock your full potential and help you improve at your own pace.
-Health, Wellness, and Fitness: Golf isn't just a game; it's a fantastic way to stay active, boost your fitness levels, and enjoy the great outdoors. Engaging in regular golf sessions improves cardiovascular health, builds muscle tone, enhances flexibility, and provides an excellent opportunity to soak up some vitamin D. Say goodbye to monotonous workouts and embrace a dynamic and invigorating exercise routine on the picturesque greens.
-Socialize and Create Lifelong Friendships: Our Ladies Golf Class is more than just a lesson—it's a chance to meet new friends who share your passion for golf. Forge connections with a diverse group of women from all walks of life, forming a supportive network that extends beyond the golf course. Share laughter, create memories, and enjoy the camaraderie that only a vibrant community can offer.
-Boost Your Confidence: Nothing boosts confidence like mastering a new skill, and golf is no exception. As you develop your abilities and witness your game improve, you'll experience a surge of self-assurance that transcends the greens. Feel empowered as you navigate challenging holes, strategize your shots, and witness your progress firsthand. The skills you acquire on the golf course will extend to all aspects of your life.
-Register Today: Don't miss out on this amazing opportunity to enhance your golfing skills, build lasting friendships, and embark on a journey of personal growth. Our Ladies Golf Class is tailor-made for women like you who desire a fulfilling and rewarding golfing experience.
-Tee off with confidence, grace, and skill. Join our Ladies Golf Class today and unlock a world of possibilities!
What's Included
One session per week paid monthly

Instruction from a PGA Coach

Time on the driving range, chipping/putting green AND the golf course!

Range balls following each session

Golf equipment can be provided for each session if needed
Sign up today, or share this clinic with your friends and family, to take advantage of this fun, relaxing, and engaging group clinic format and create memories for a lifetime and introduce your juniors to the game! Inclement Weather PolicyIn the event of weather causing this event to be cancelled I will reach out to reschedule for makeup dates.
---
Event Details
Starts on Sat, Aug 5 • 8:00 AM - 9:00 AM (PDT)
4 sessions
Sat, Aug 5 • 8:00 AM - 9:00 AM (PDT)
Sat, Aug 12 • 8:00 AM - 9:00 AM (PDT)
Sat, Aug 19 • 8:00 AM - 9:00 AM (PDT)
Sat, Aug 26 • 8:00 AM - 9:00 AM (PDT)
Registration closes on Saturday, August 5 • 3:00 PM
Book this event
---
Event date
Starts Sat, Aug 5
8:00 AM - 9:00 AM (PDT)
4 sessions
Cost
$150.00
---
Location
Wine Valley Golf Club
Walla Walla, WA
Event Host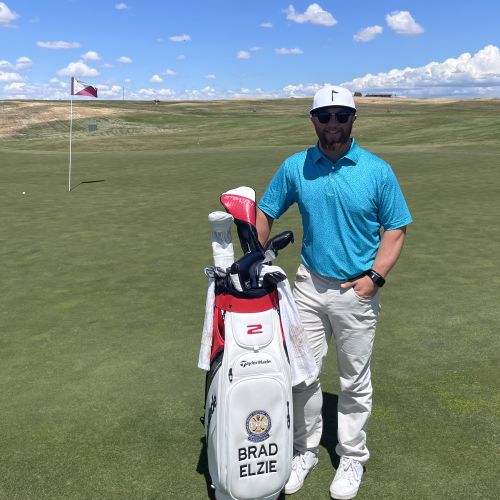 Send a message