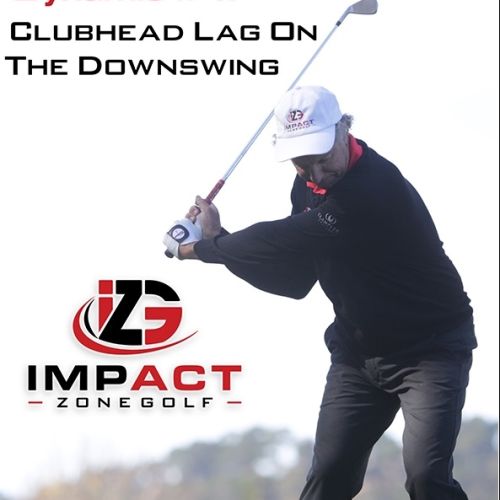 Bobby Clampett, PGA
CEO of Impact Zone Golf
member
---
Impact Zone Golf World Headquarters, Naples, FL
---
About Bobby
Bobby Clampett enjoyed both a spectacular amateur and collegiate career, with many of his records still standing today. Turning professional at the age of 20, after his junior year at Brigham Young University, Bobby embarked on a new journey. He played on the tour for 16 years before transitioning into a golf analyst and commentator in the mid-1990's to 2010. Bobby then returned to competitive golf when he joined the PGA Champions Tour in 2010.
Recently, Bobby has concentrated his efforts on teaching and helping others enjoy the game as much as he does. Bobby has earned the accolade of being a Master Professional of Teaching and Coaching with the PGA of America, the highest teaching credential members of the PGA of America can achieve. Additionally, in 2013/14 Bobby was rated in the Golf Digest poll "The Best Teachers in Your State, As Rated By Their Peers" as one of the top instructors in Florida. In 2019, he was nominated for Golf Digest Teacher of the Year and Top 50 in the Nation. Achievements such as this underscore Bobby's passion and drive to help golfers of all abilities achieve their goals and improve their game. 
In 2009, Bobby founded Impact Zone Golf – a revolutionary teaching system which concentrates on improving a players' impact position rather than their unique swing style. Through the lens of the player, teacher, as well as the analyst/commentator, Bobby studied what good players do to create dynamic impact and joined that insight together with his own experience and learning.
The results of his keen insights were manifested in his book, The Impact Zone, published in April 2007, with assistance from talented golf writer and co-author, Andy Brumer.
With the publication of the book came a flood of accolades from readers — from amateurs to teaching professionals, and other astute observers of the game such as fellow TV golf commentators, and golf writers. With this feedback arose a tremendous desire for more instruction, supporting media, and training aids to the original book.
To fulfill these requests Bobby founded Impact Zone Golf, an organization delivering a wide range of instructional offerings, services, and products designed to enhance and accelerate the enjoyment and learning of the game of golf. Impact Zone Golf has grown quickly and now offers Golf Schools with our Master instructors, Bobby Clampett Signature Golf Schools, Online Lessons, a series of instructional DVDs, and have certified instructors across the country who offer private instruction. Additionally, Impact Zone Golf is headquartered in Naples, Florida at their Indoor Performance Center at 1040 Collier Center Way and at the Renaissance Golf Club in Fort Myers, Florida and the Tiburon Golf Club in Naples, Florida. For more information go to: www.impactzonegolf.com To book lessons or golf schools with Bobby or one of his many Academy Trained Certified instructors, call 239-236-5536.
---
Testimonial:
Bobby - I won the Club Championship today at Collier's Reserve 1 up after 20 holes. Owe it all to you.  Kevin beat me a few weeks ago at OC in the Championship finals in 19 holes. Today I got a little revenge!!
Stephen G.
Bobby's Experience
Helping players achieve their goals.
---
Getting Started
Get comfortable for business golf
Avoid embarrassment on the first tee
---
Having More Fun
Connect with golfers of similar age
Have more fun on the course
Connect with golfers of similar skill
---
Improving Your Game
Prepare for Tournament Golf
Make the high school golf team
Earn a college golf scholarship
Get swing diagnostic testing
Students & Lessons
Coaching Services
Player Type
Playing with disabilities
Bobby's Facilities
Impact Zone Golf World Headquarters
HERE AT IMPACT ZONE GOLF, WE BELIEVE IN THE USE OF TEACHING TECHNOLOGY TO SPEED UP OUR 3-STEP-PROCESS. With IZG, you will be utilizing the latest and greatest technologies in golf. With the use of Trackman radar technology, your coach can help you dial in your driver for extra yards you didn't know you had in you. Using Swing Catalyst video and Force Plate technology, we can accurately track where your pressure is distributed throughout your swing, assisting you in making faster changes to get you to your Breakthrough.
*Coaching available to public
Location
1040 Collier Center Way, Naples, FL 34110-8479
*Coaching available to public
Location
12801 Renaissance Way, Fort Myers, FL 33912-0946