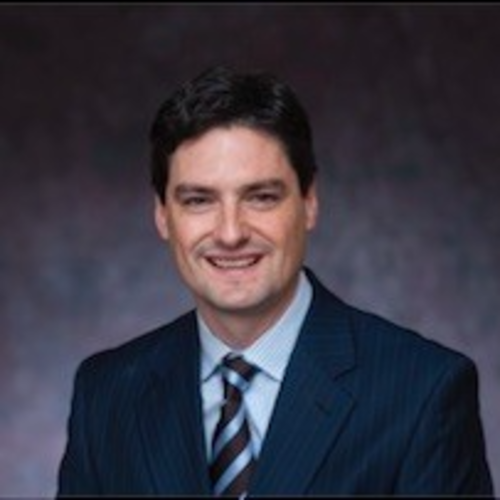 Mark R. Loker, PGA
Founder & Director of Instruction, The Golf Studio
member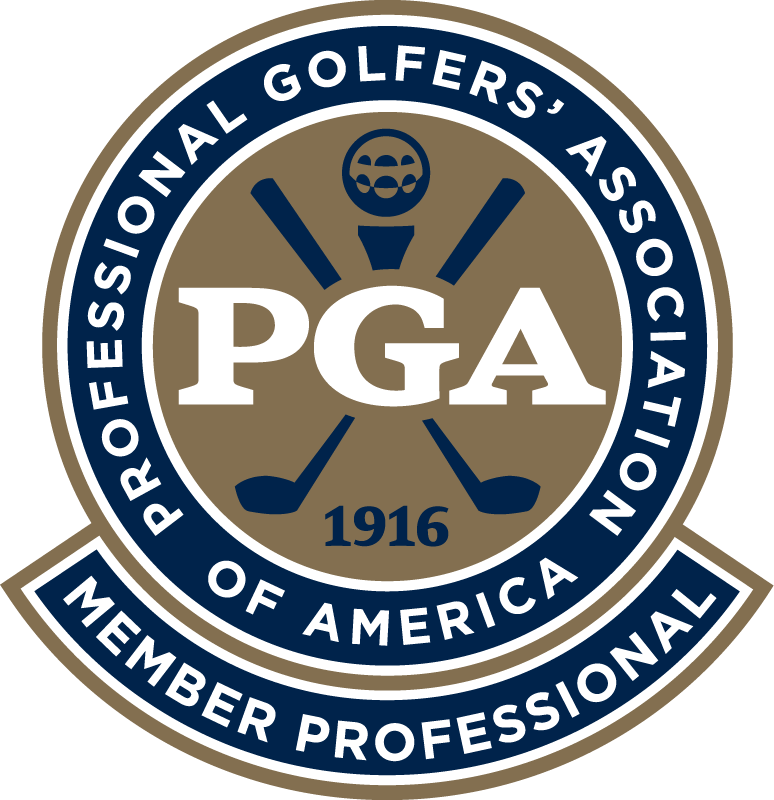 ---
The Golf Studio DC, Edgewater, MD
---
About Mark
I'm a PGA Pro on a mission to help you shoot lower scores and have more fun & less frustration while playing golf. As a PGA Coach, I understand how you feel & often get frustrated myself! Golf can be frustrating, but it doesn't have to be. I've been helping people get more enjoyment out of the game for 25 years. With the focus on the right parts of your game– I can help you shoot lower scores– using in-studio video analysis, on-course training and purposeful practice techniques.
CONTACT ME IF THIS DESCRIBES YOU: • Have hit a plateau and can't get beyond it. • Are embarrassed to go out & play with others. • Lack confidence on the course. • Do not know how to practice with purpose. • Have had golf lessons in the past & couldn't translate from session to course.
HERE'S HOW WE BEGIN: I get you in for a swing analysis to look at your swing mechanics. Followed by an on-course game analysis to look at the decisions you make. Then we come up with a personalized plan to help you reach your goals. NOTE: This is not for everyone!
To sign on as a TGS Member -- we're looking for students who are: • Coachable (takes instruction/guidance) • Collegial (can play with other like-minded golfers) • Committed (to practice what you learn between sessions) • Curious (open-minded to different methods of training)
This is because if you fail, I fail. I only succeed by getting my players results. It's a 2-way street. It helps us avoid hitting the dreaded plateau. We avoid getting worse, before we get better. And we can avoid totally re-working your swing. We'll play golf with the game you have.
WHAT DOES SUCCESS LOOK LIKE? Shooting lower scores. Having more fun on the golf course. Playing with more confidence with your friends, family & business contacts.
I've been a PGA Member since 2000, and have taught at multiple private clubs on the East Coast, including the famed Ridgewood Country Club in Paramus, NJ, a regular stop on the PGA Tour. I've taught thousands of individual and group lessons for players of all levels, from beginners to juniors to club champions. I am ADM & PGA Coach Certified.
My love of golf began in high school, where I served as captain of the Bayport-Blue Point Phantoms and was an all-county player. Growing up, I would spend countless hours in my backyard practicing my swing, chipping and putting — figuring out how to take a divot without ripping up my parents' lawn. I loved the challenge of solving how to slice and curve around a tree. Using Wiffle balls, I would figure out how to mimic a real golf ball and determine how it would react in a real-world scenario— much like a simulator situation.
I graduated from The Pennsylvania State University's Professional Golf Management Program in 1999 and also hold a Master's in Educational Leadership/Adult and Organizational Learning. That is the basis for my teaching philosophy and the programs I've developed throughout the years for my students and fellow PGA colleagues. I've worked in higher education at American University and the Georgetown University Law Center.
The Golf Studio is my vision for sharing my love of the game with others. I believe golf promotes mental focus, clarity and persistence — all qualities required to achieve one's dreams. I teach in Washington, DC & Edgewater, MD.
---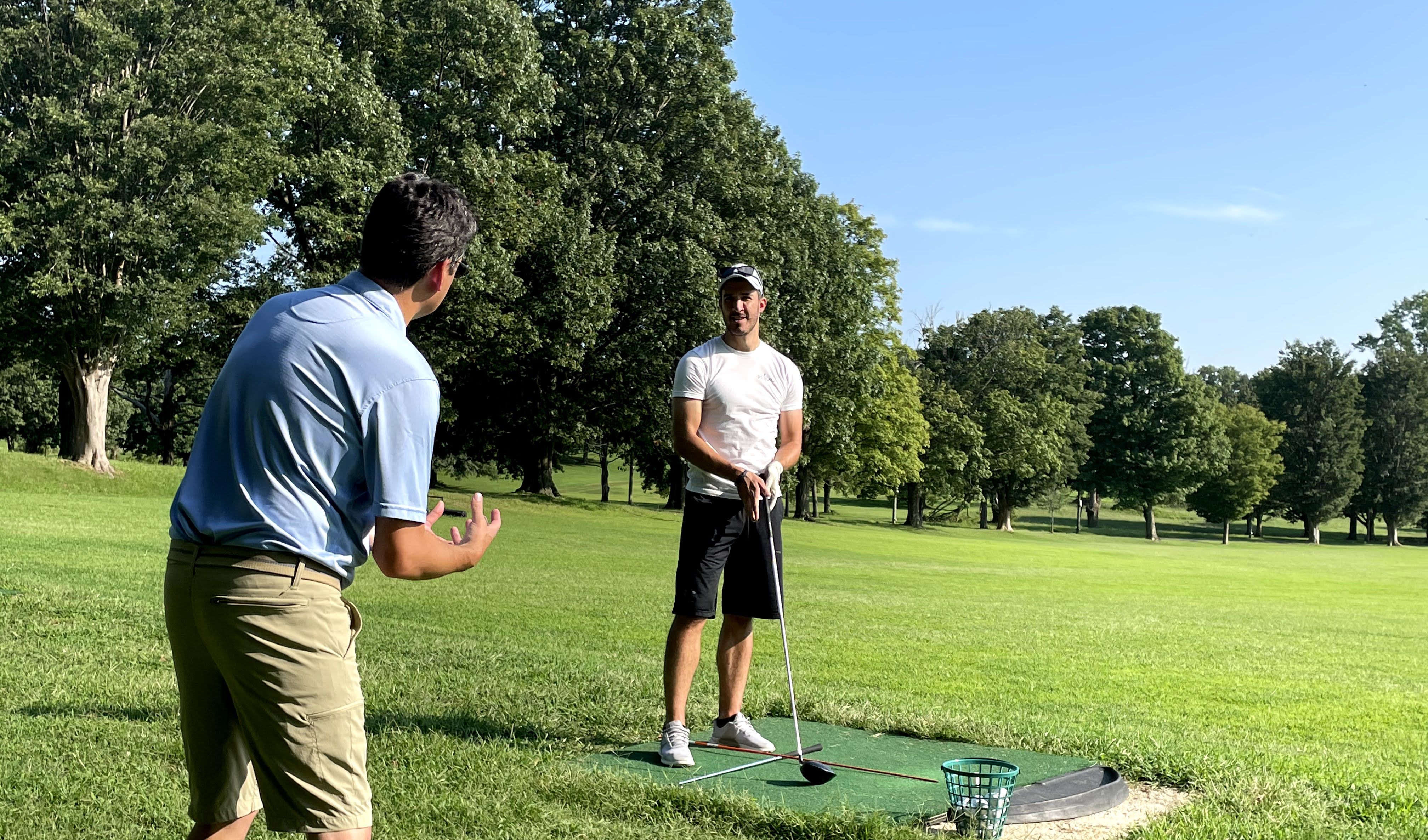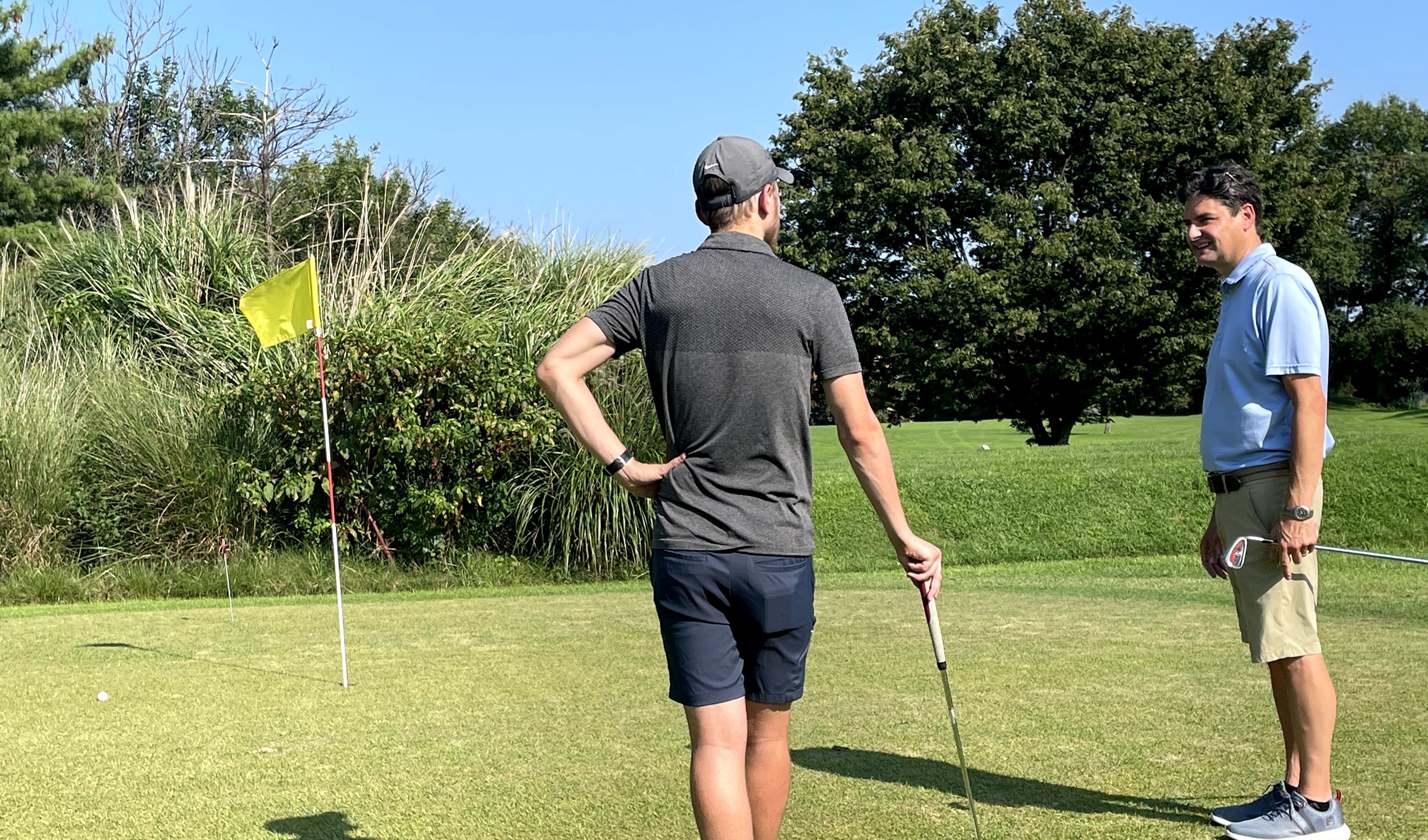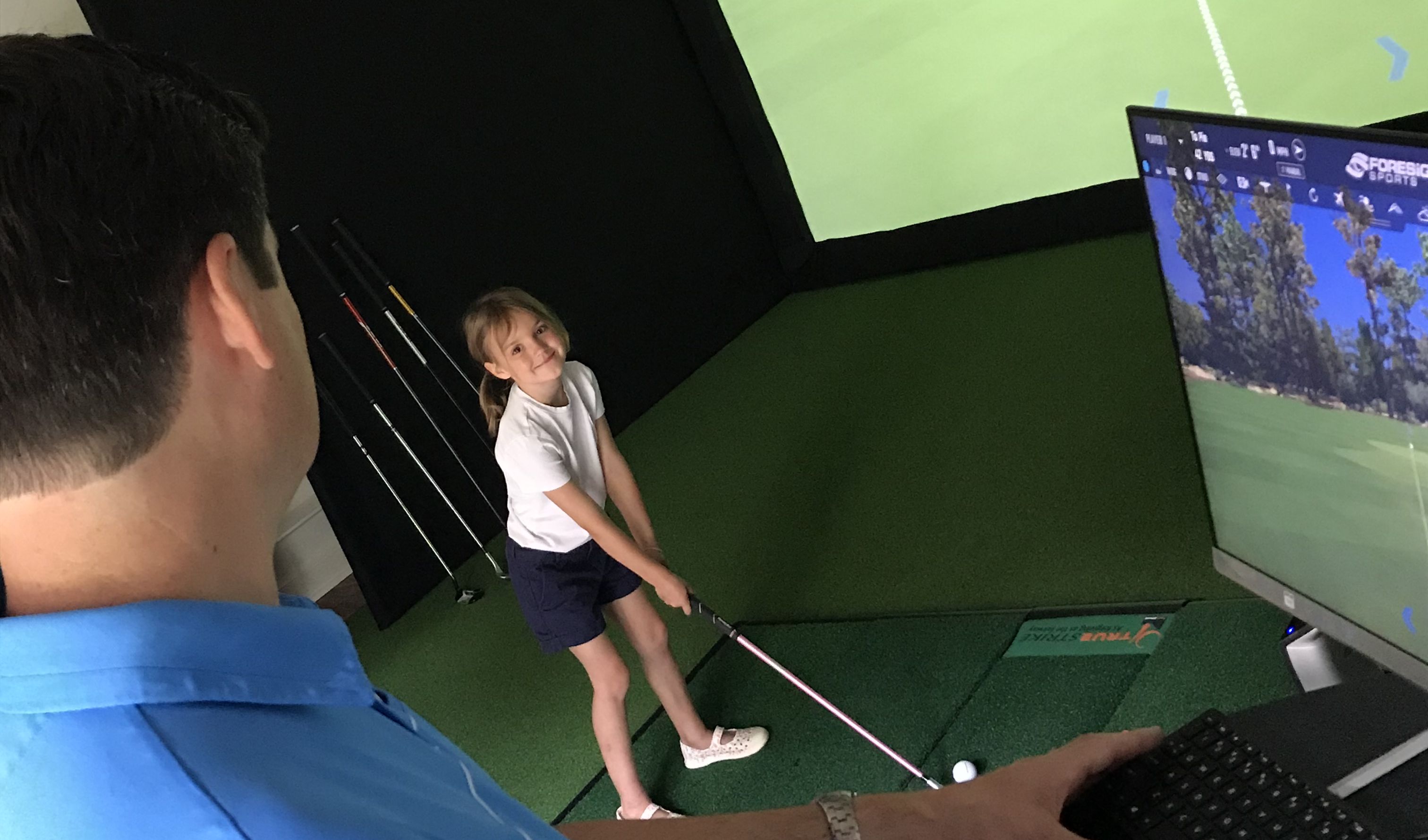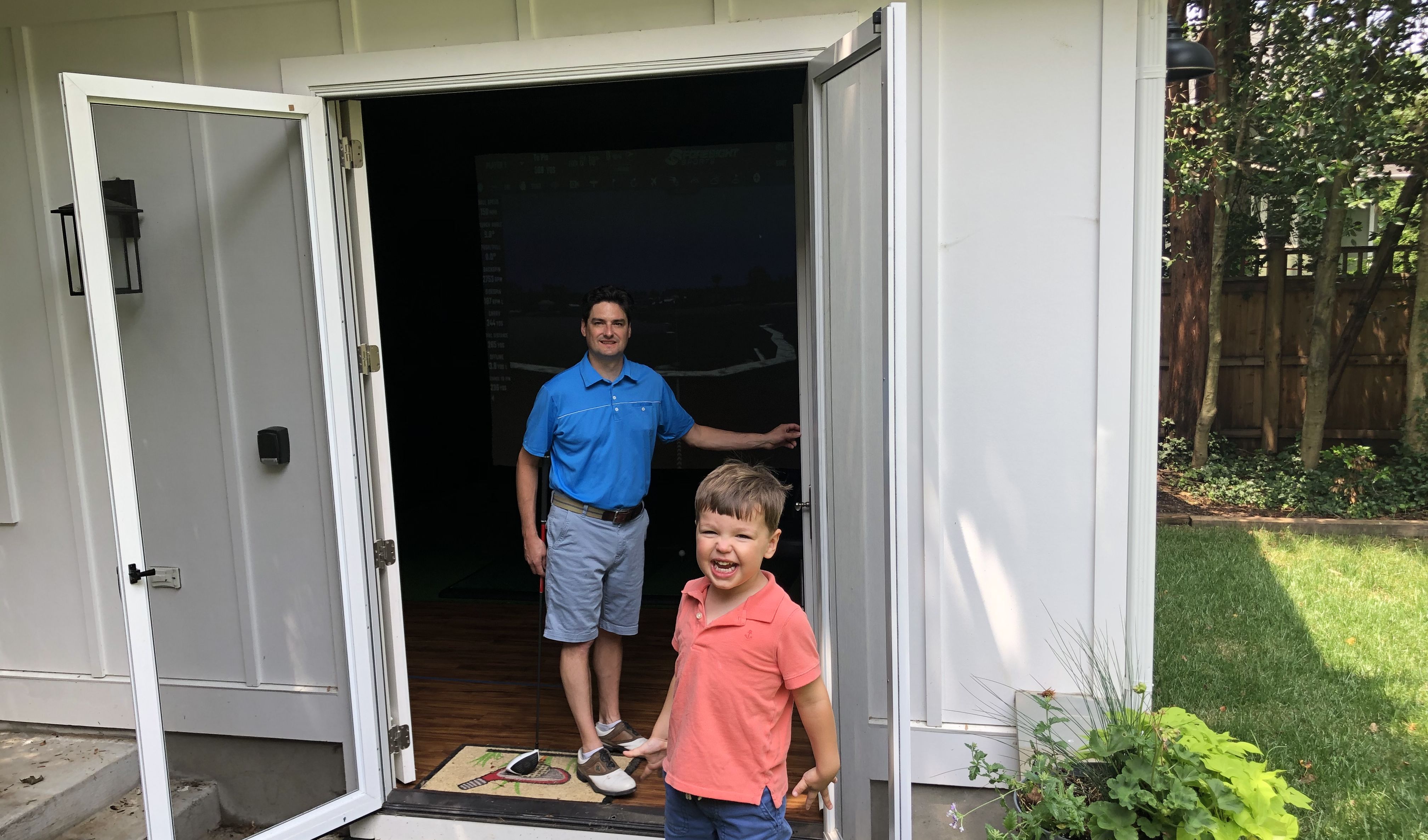 Testimonial:
Mark took the time to get to know me, my current game & my goals. He got me set up & made immediate improvements to my swing! He's friendly, personable & genuinely wants to help others have fun golfing.
Alain Parcan
Mark's Experience
Helping players achieve their goals.
---
Getting Started
Avoid embarrassment on the first tee
Get comfortable for business golf
---
Having More Fun
Have more fun on the course
Connect with golfers of similar skill
---
Improving Your Game
Get swing diagnostic testing
Students & Lessons
Coaching Services
Player Type
Playing with disabilities
Mark's Facilities
The Golf Studio DC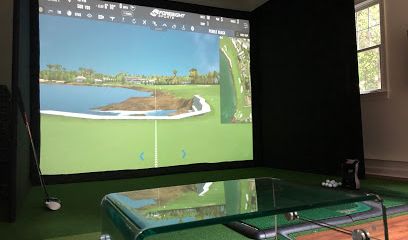 Transform your golf game with Mark Loker, a top PGA Coach, at The Golf Studio -- using in-studio video analysis, on-course training and purposeful practice techniques.
*Coaching available to public
Location
34 Colony Xing, Edgewater, MD 21037