Nicole J. Weller, PGA
PGA / LPGA Teaching Professional, Sport Psychology Consultant, Educator & Author
member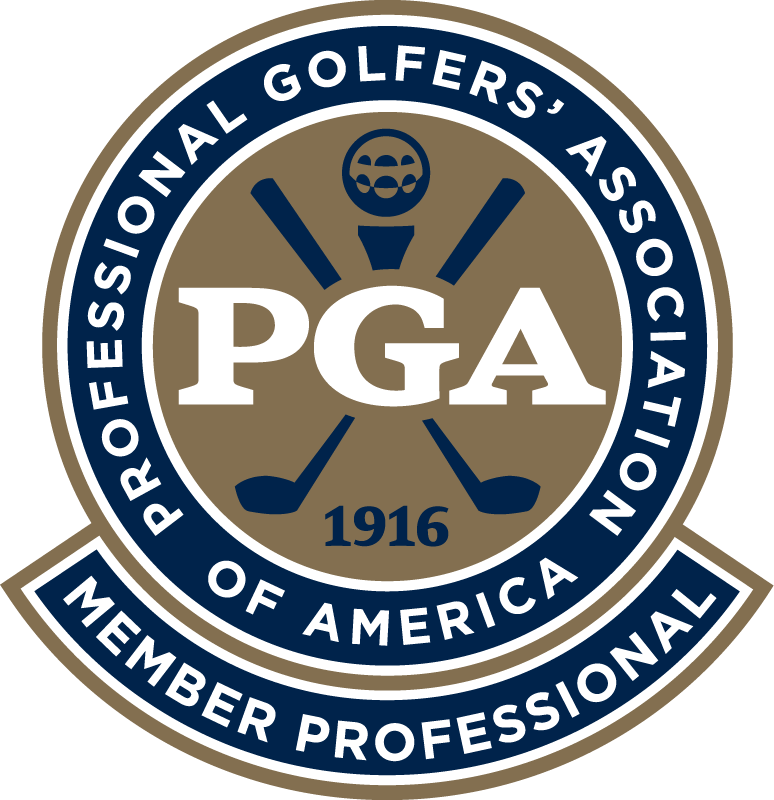 ---
Compass Pointe Golf Club, Leland, NC
---
About Nicole
More information on www.nicoleweller.com!
Raised in Lakeville, Massachusetts and beginning golfing near age 4, Nicole Weller rose through youth golf and women's amateur golf competition before playing on scholarship for Wake Forest University, where she earned her B.A. in Psychology ('94). Nicole followed with a master's degree in sport psychology at The University of Tennessee-Knoxville ('95) and proceeded to enter into both the LPGA and PGA of America certification programs while working as an assistant professional at Cherokee Country Club in Knoxville. Nicole progressed as a teaching professional at Fairways and Green Golf Center in Knoxville, where she grew the LPGA*USGA Girls Golf chapter there from 15 to nearly 80 girls ages 4-17 before moving to Savannah, Georgia, with her husband (PGA member and Head Golf Professional Ty Weller). Nicole served members and their guests there at The Landings Club as Head Teaching Professional before joining U.S. Kids Golf in the Pinehurst area and then becoming a lead instructor at the prestigious Pinehurst Resort Golf Academy, where she helped host a new series of Women's Retreats in 2022. Nicole currently instructs members, guests and local area golfers at Compass Pointe Golf Club near Wilmington, NC with trips back to instruct at Pinehurst Academy when possible, as well as speak / guest instruct at limited clubs and programs around the country (contact Nicole to find out more about having her visit your program or facility!).
Nicole is a Class A member of the PGA of America, the LPGA and Proponent Group. She is U.S. Kids Golf and Spirit of Golf Certified, has attended TPI/TPI Junior, served on two PGA National Youth Player Development Committees, one LPGA Education Committee and one PGA Special National Awards Committee.
Nicole has been a presenter at PGA National Youth & Family Summits, the LPGA National Teaching Summit, Proponent Group Summits as well as LPGA/PGA sections around the country.
Having authored Let's Play Golf sticker activity book for children ages 4-8+ (2011), Match Play Golf educational flashcard memory games (2014) and Big Thoughts from Little Golfers for adults (2021), Nicole is the only duo award recipient in the same year for both the PGA and LPGA Junior Golf leader Awards (2013). She launched Little Golf T.R.A.I.N. with partner Dr. Patricia Donnelly in 2016, a certification and turnkey curricula/kit program designed to assist professionals and industry coaches learn how to work with youngsters ages 2-5 through various early childhood concepts such as behavior, nutrition, early childhood theory, safety and near-golf activities (interpersonal skills, intrapersonal skills, physical movement, fitness, art and music).
Nicole has earned other honors to include GRAA Top 50 Growth of the Game Teacher, U.S. Kids Golf Master Kids Teacher, Georgia PGA Horton Smith Section Award, Golf Digest Best 50 Women Teachers, Golf Digest Best Young Teacher, Golf Digest Top Teacher in the State, LPGA T&CP Southeast Junior Golf Leader and Teacher of the Year, Georgia PGA East Chapter Teacher of the Year and multi-year LPGA Top 50 Teacher. Nicole has been nominated for the prestigious LPGA Ellen Griffin Rolex Award and the Nancy Lopez Achievement Award.
Nicole enjoys quiet downtime at home, traveling & exploring, baking, home improvement projects and family time with her husband near Wilmington, NC. Her background includes a European upbringing, with both parents having immigrated to the U.S. from Germany and Switzerland and a brother who now resides overseas. She has been hang gliding, skydiving and has attained a black belt in the Isshinryu martial arts form (weapons, forms, sparring).
For further information, videos and product, please visit www.nicoleweller.com.
---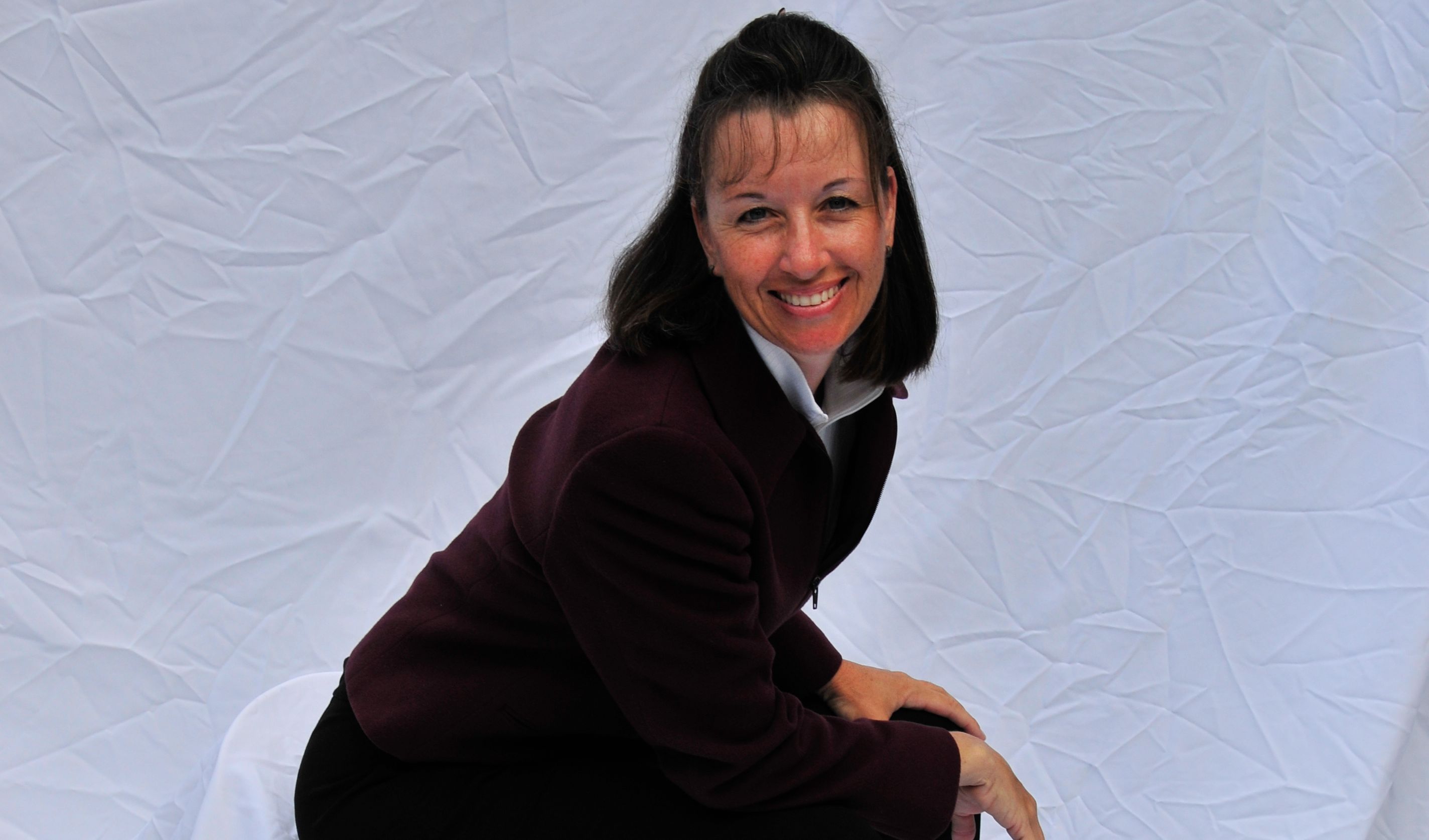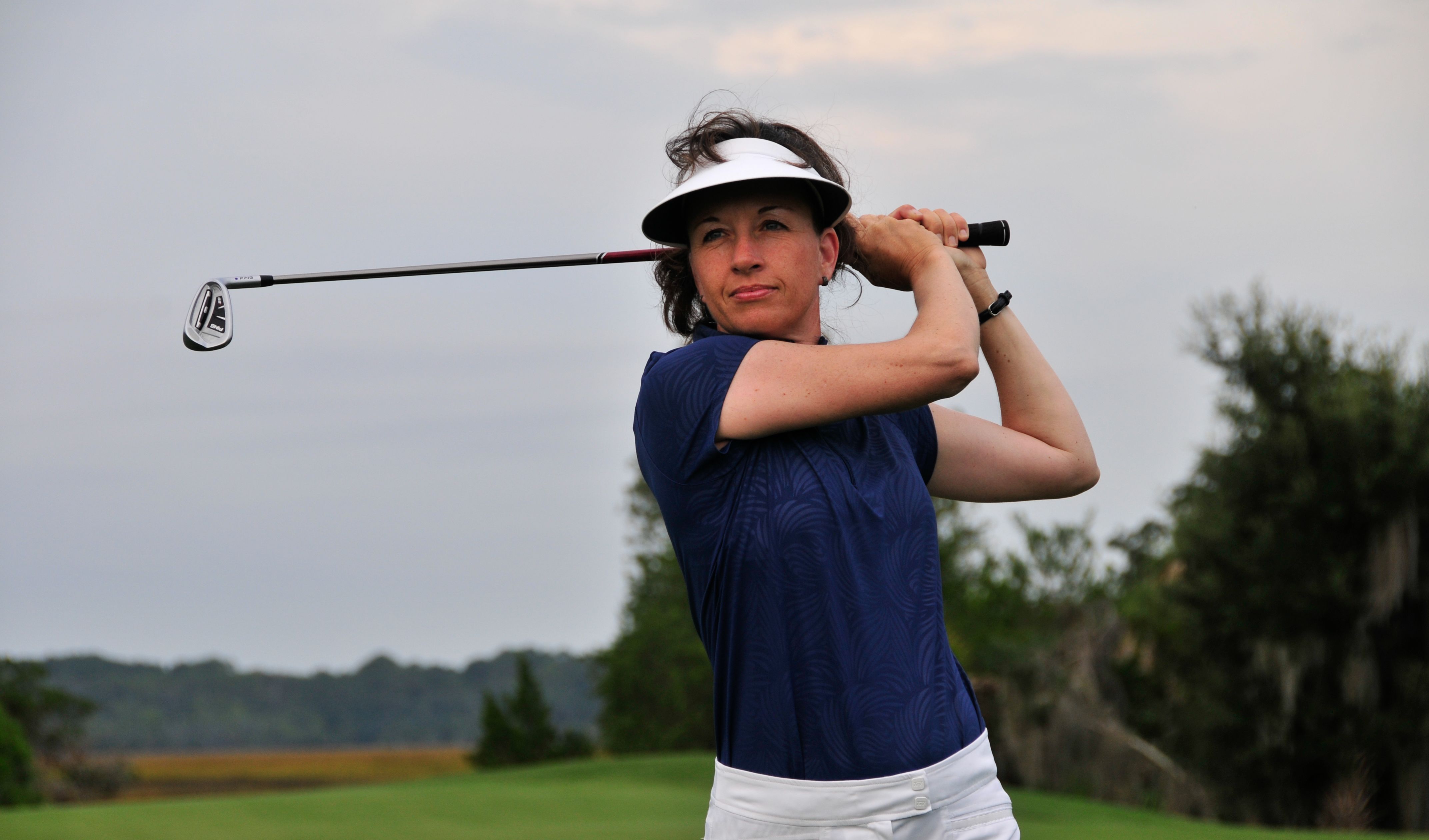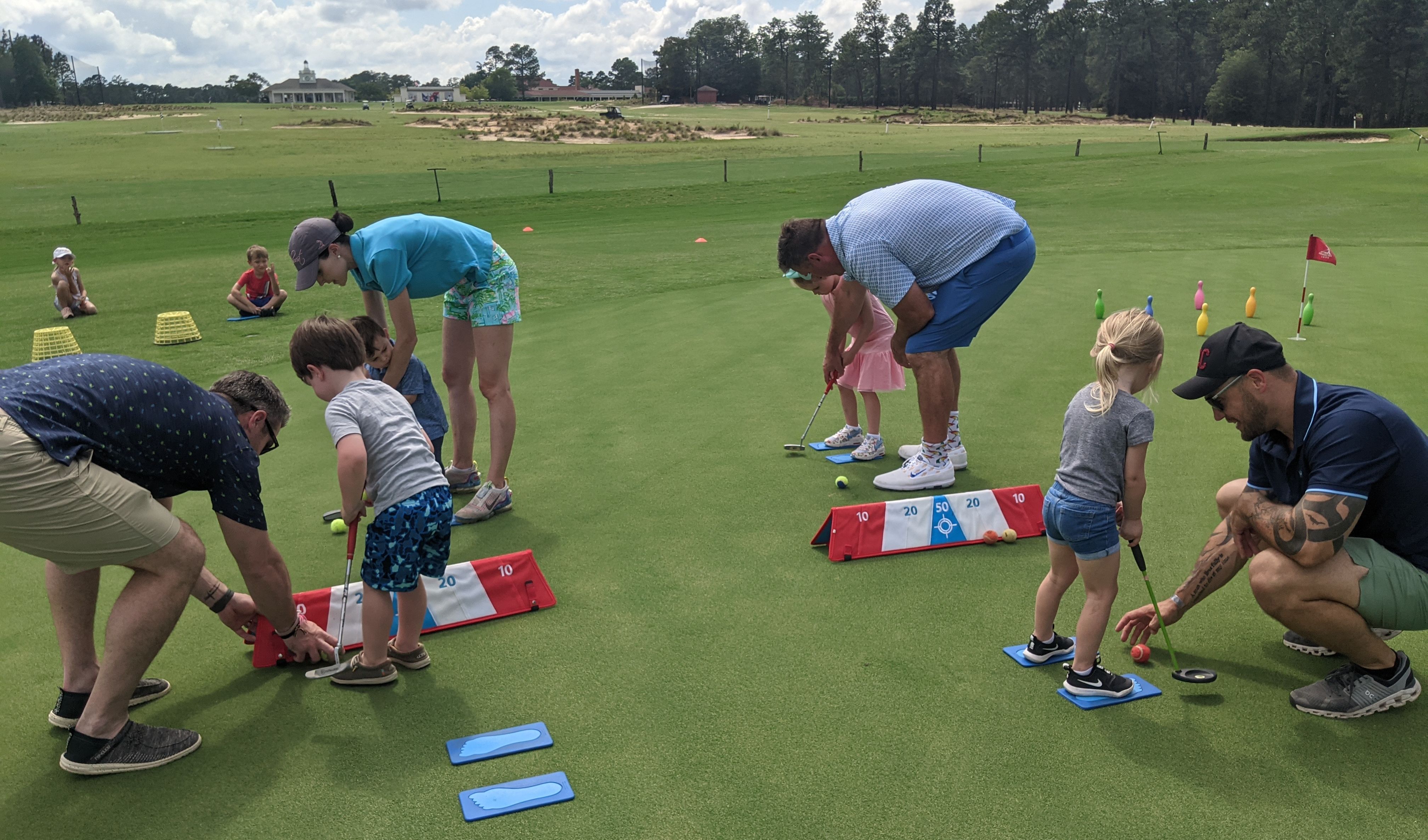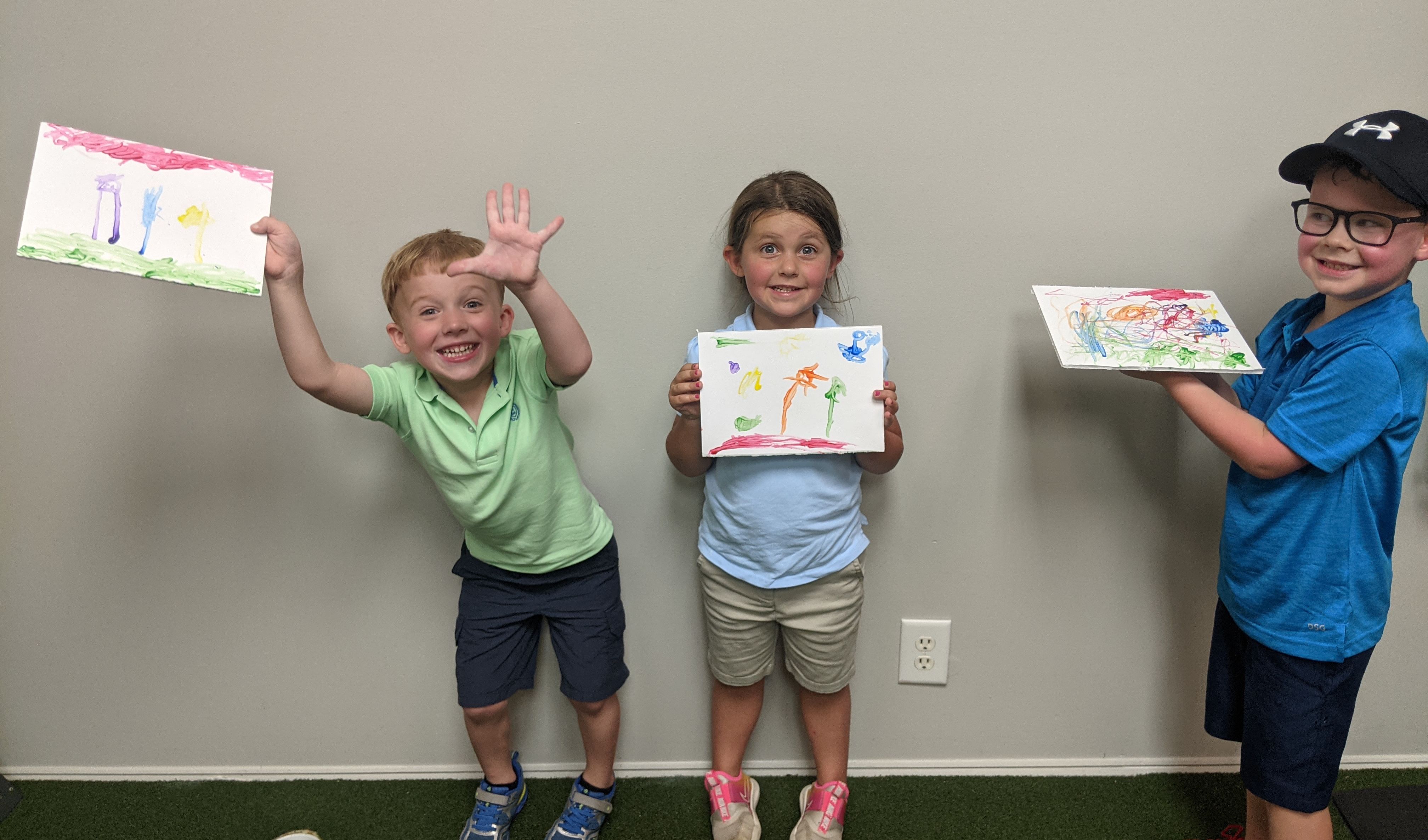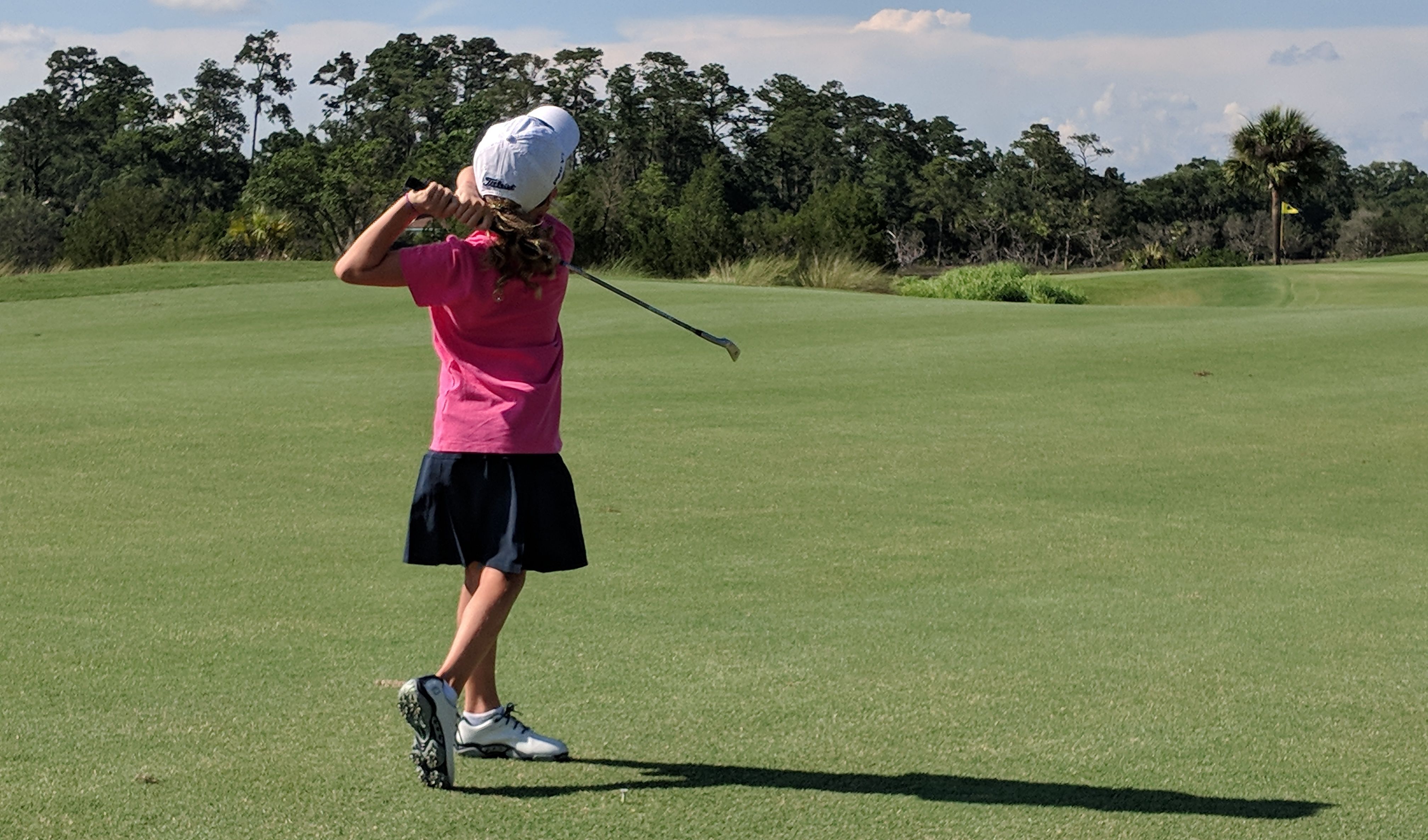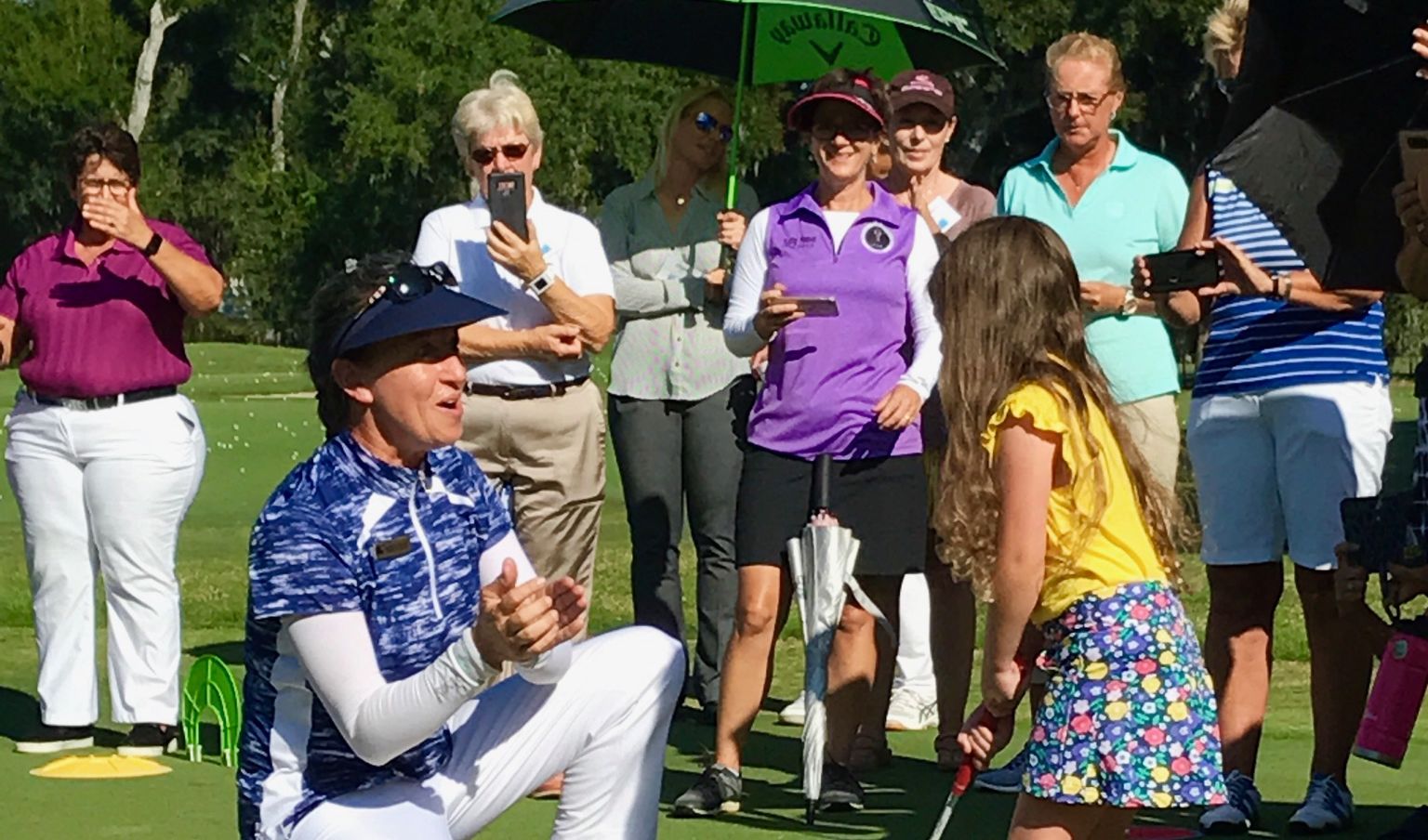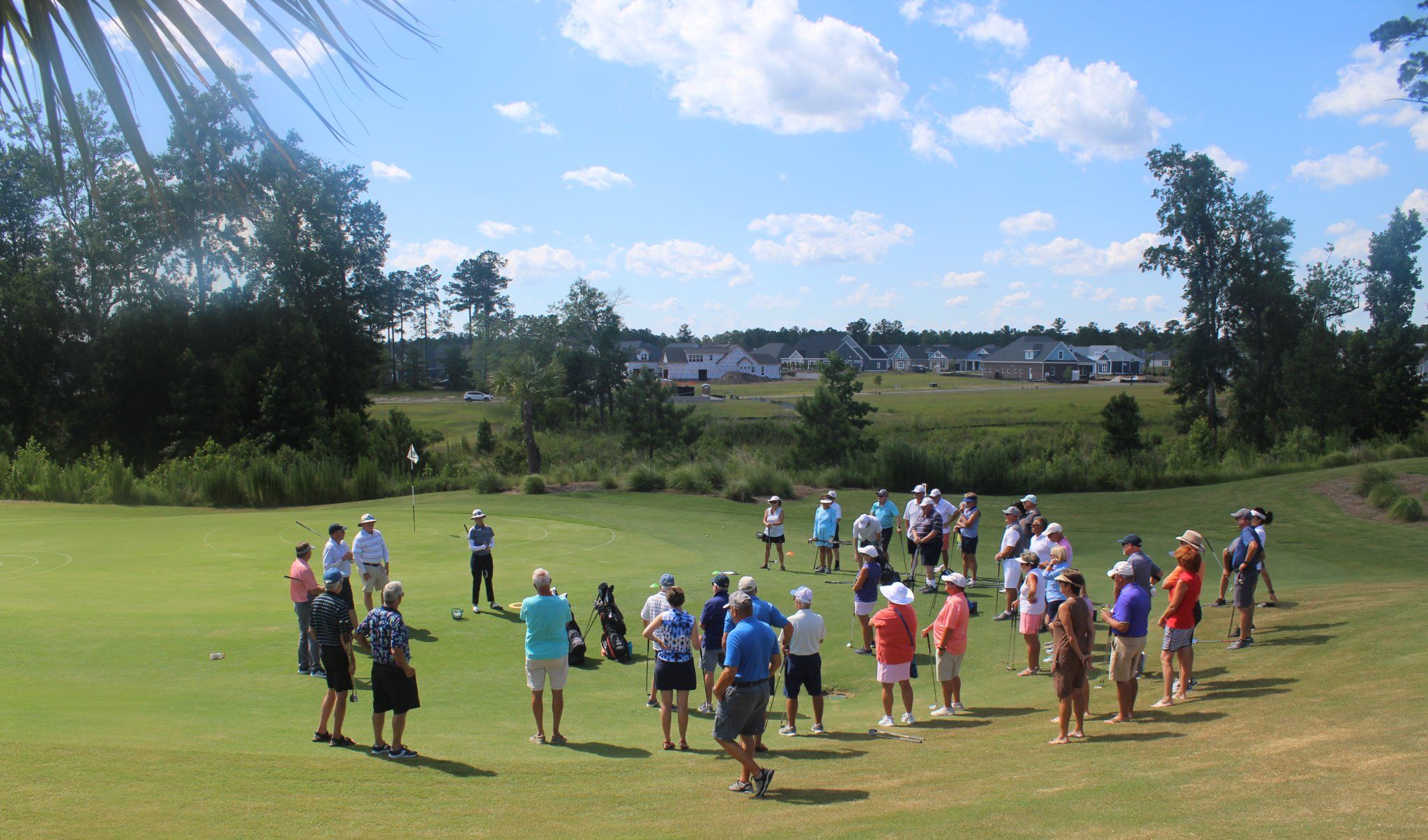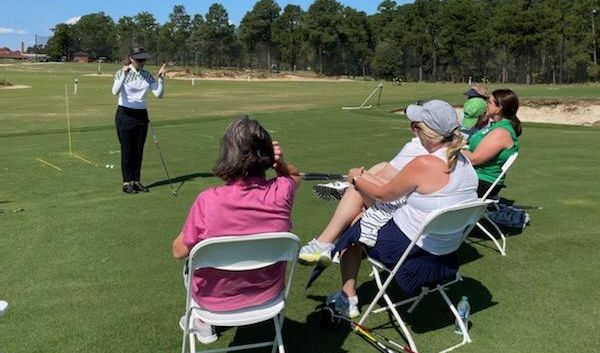 Testimonial:
Good morning... Thought I'd share with you that I had my best round during a tournament on Friday - a 78! Had 4 birds - something that is not in my usual game. Thanks for your help!
Landings Club Member
Nicole's Experience
Helping players achieve their goals.
---
Getting Started
Get comfortable for business golf
Avoid embarrassment on the first tee
---
Having More Fun
Have more fun on the course
Connect with golfers of similar skill
Connect with golfers of similar age
---
Improving Your Game
Make the high school golf team
Prepare for Tournament Golf
Students & Lessons
Coaching Services
Player Type
Playing with disabilities
Nicole's Facilities
Compass Pointe Golf Club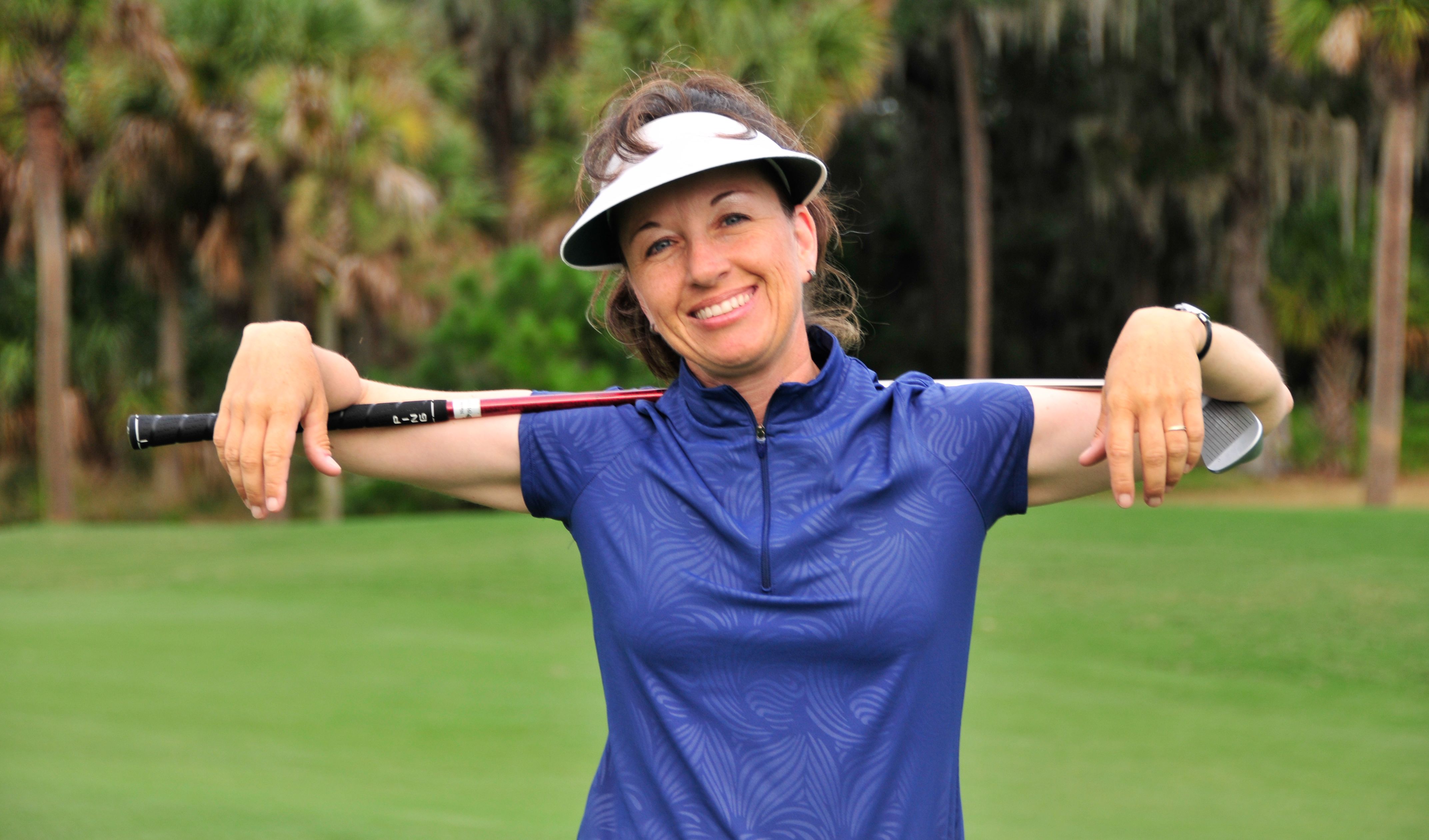 Compass Pointe Golf Club is a private club located just 10 minutes west of beautiful downtown historic Wilmington. This18-hole Rick Robbins designed course also includes a 65-yard 19th hole, massive Putting Course Green behind the new clubhouse (January 2022), member pool complex (opening early 2023) and several putting / short game greens. Nicole works with both members as well as guests who would like to come visit!
*Coaching available to public
Location
2431 The Pointe Club Dr., Leland, NC 28451-6030