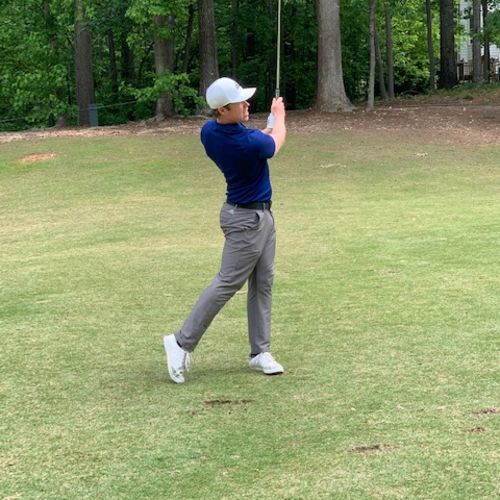 associate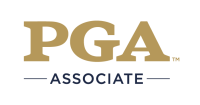 ---
Bridgemill Athletic Club, Canton, GA
---
About Sean
Sean is originally from Middlesbrough, England and relocated to Atlanta in March of 2019. He is a big sports fan and still watches his local football (proper football) team Middlesbrough as often as he can. Since moving to Georgia, he has become a local fan of all the sporting teams here and enjoys watching the Falcons, Hawks and Atlanta United. His wife went to Alabama at college so he is contractually obliged to be a Bama fan too.
Sean is a golf coach who has a holistic approach to coaching and is passionate about learning. He's always been interested in elite performance and how people can actually improve their game. His philosophy is that performance is the result of the quality of your preparation so he's constantly trying to build an effective and challenging learning environment for his students. Some of the areas Sean specializes in includes developing practice programs, using technology to aid learning, course management and strategy, statistics, and how to develop your practice sessions around them and on course challenges.
---
Sean's Experience
Helping players achieve their goals.
---
---
Improving Your Game
Prepare for Tournament Golf
Earn a college golf scholarship
Make the high school golf team
Get swing diagnostic testing
Students & Lessons
Coaching Services
Skills & Tools
Improve with Sean.
Full Swing
Short Game
Putting
Course Strategy
Speed
Tournament Strategy
Club Fitting
Wedge Play
Sean's Facilities
*Coaching available to public
Location
1190 Bridge Mill Ave, Canton, GA 30114-7712
Facility Offerings
Trackman
State of the art launch monitor to allow you to take an in depth look at your own game and see what specific areas you need to improve upon.
Capto
CAPTO offers putting analysis in real time indoor and outdoor and in real game condition. It's new cutting edge technology gives detailed and accurate putting parameters for complete analysis.
Indoor Covered Teaching Building
Our facility has access to an indoor covered teaching bay which means that I can coach no matter what the conditions or the weather is.
Towne Lake Hills Golf Club
*Coaching available to public
Location
1003 Towne Lake Hills East, Woodstock, GA 30189-2501