quick coaching
Four Makings of a Winning Match Play Mentality
By Brendon Elliott, PGA
Published on
Lexi Thompson of Team United States talks with Assistant Captain Michelle Wie West during a practice round ahead of the start of The Solheim Cup at Inverness Club on September 01, 2021 in Toledo, Ohio. (Photo by Gregory Shamus/Getty Images)
With this week's Solheim Cup and the 43rd Ryder Cup being played in just three weeks' time, we will once again get to see and enjoy the game's premier Match Play competitions. These types of events don't happen often in Professional golf.
With Match Play being less of the norm today, as opposed to stroke play, the question that comes up is how do you prepare for, or play in Match Play format events? Is there a strategy or game plan one should have? 
Tips for Match Play
Try to Start Hot…
In stroke play, you can pretty much ride the ups and downs of a round and still find yourself near the top at the end of the day. Not to mention, you typically have one, two or even three additional rounds to look forward to after day one. In Match Play, you could find yourself in trouble fast after losing the first couple holes. Because of this, your mentality in general should be a little more aggressive. Try to get out of the gate hot so you can either keep the pace with an opponent that's playing well, or so you can get a jump on them early. 
"In match play, it's important to take the lead and be the one who sets the pace so you don't have to react to what your opponent is doing," ~ Jon Rahm
Aggressive in General, But…
I mentioned in my first tip to be aggressive in general when playing in Match Play, and I stand by that…however, in some instances, where an opponent may be in trouble, you could be a little more conservative. Let's say an opponent hits it OB off the tee, you could take that opportunity to think middle of the fairway, fat of the green, two putts and out..and just be a little less aggressive overall for that hole.
Every Hole is a New Hole…
Every hole is literally a new hole. We should really have that mindset every time when we tee it up, match, stroke or any other form of play…but in Match Play, you can really live by this. What was; was, and the next hole is a new opportunity.
It's Not Stroke Play…Don't Care What You Shoot…
Nobody is adding them up at the end of the round…all that matters is if you win the hole against your opponent or not. That's why a more aggressive and sometimes "Go for Broke" mindset is appropriate for this format. 
"I don't care what I shoot…I'm just trying to beat you." ~ Kevin Kisner, the 2019 WGC-Match Play champion and the 2018 runner-up.
Find a Coach
Take the next step in your golf journey by connecting with a PGA Coach in your area.
Search Now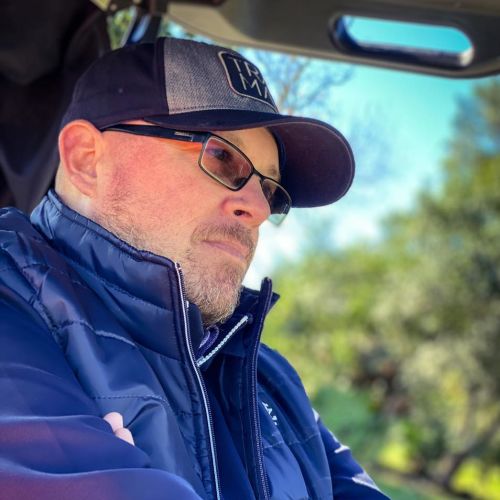 Brendon R. Elliott, PGA
Member
---
Executive Director/Founder
Sorrento, FL
Brendon Elliott is considered by his peers in the industry as one of the top youth golf coaches in the world. He is a multiple, local, state, regional, national and world award winning instructor with a focus on junior golfers ages 3-18. With numerous appearances on Golf Channel's Morning Drive, local TV, nationwide radio and countless publications, Elliott is one of the foremost experts in the youth golf arena. His Little Linksters 501c3 nonprofit is recognized as an example for introducing children as young as three to the game as well as how to help introduce youth with disabilities to our golf. Elliott has been recommended by industry titian's such as Nicklaus, Player, Floyd, Sorenstam, Speith and more. Among his numerous accolades, Elliott was named the PGA of America's 2017 PGA National Youth Player Development Award Winner in 2017.