quick coaching
New to Golf? A Couple Easy Tips to Keep Improving While Keeping Up Pace of Play
Whether you're new to the game of golf or a seasoned vet, it's important to keep up the pace of play and stay efficient on the course.
PGA Coach Petra Cole has a couple of easy tips for beginners that are key to keeping the group behind you happy and on time.
Don't Keep Score.

Play from 100 Yards & In. If you are still learning to control your game from tee to green, a great way to play while still enjoying a day on the course is to grab your wedges and drop from 100 yards in.

It's ok to pick up: If you're up to 8 or more shots, pick up your ball and move closer or to the next hole.
For those intermediate or more advanced players, Cole says it's simple… Save the practice swings for the range. Try limiting the number of practice swings you take before each shot to 1 or 2 instead of 3-to-5.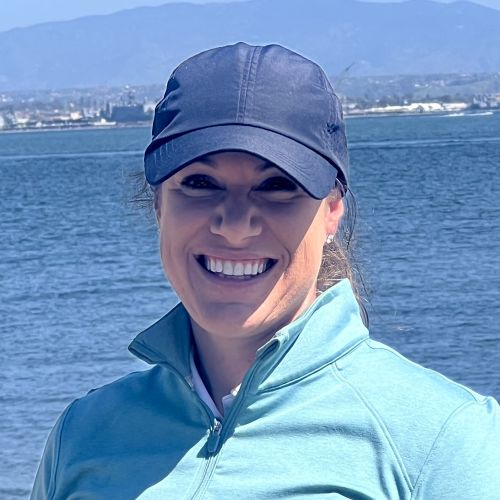 Petra D Cole
Member
---
Coronado, CA
2022 SCPGA Player Development Award 2021 SDPGA Junior Golf Leader 2017 SCPGA Family Heritage Award 2014 SCPGA Women's Player of the Year 2014, 2016 SCPGA Women's Cup Participant- 4-0 record on all matches 2013 US Women's Mid-Amateur Top 32 Finisher 2011 California Women's State Amateur Runner Up 2010, 2011, 2013 Qualifier in the US Women's Mid-Amateur 2010 US Women's PubLinks Qualifier 2007 San Diego City Women's Amateur Champion San Diego State University Women's Golf Team 2005-2010