quick coaching
PGA Coach Explains Why Jason Day is Playing Well
Jason Day of Australia hits his shot on the seventh hole during the first round of the 102nd PGA Championship at TPC Harding Park on August 6, 2020 in San Francisco, California. Photo by Darren Carroll/PGA of America
Jason Day is no stranger to performing on the biggest stage. So it's no surprise the former world No. 1 and 2015 PGA Champion is in contention at the 2020 PGA Championship at TPC Harding Park.
We asked PGA Coach A.J. Nelson about Day's strengths prior to the championship and what amateurs could look for to help them improve their own game. Check out what he had to say and when you're done, watch all the highlights from Day's opening round.
Jason Day has an incredible golf game. As a former number one in the world, he excels off the tee and on the green, with accuracy, precision, and focus. One of Day's strengths is his short game. Not only is he terrific with a putter in his hands, but he has one of the simplest motions chipping and putting on Tour. Notice that he uses little to no wrist bend. This means that he has to rely on his larger core muscles for timing, power, and contact. When we look at the arms, hands, and forearms, these contain numerous fast-twitch muscles. These can wreak havoc on short precision shots and can wreck a short game. However, he simply takes these out of the equation, by simply opening up the face of the club to use the bounce of the wedge, keeping the arms connected to the chest, and uses mostly straight arms to chip the golf ball. This results in him having one of the best short games on Tour. — PGA Coach A.J. Nelson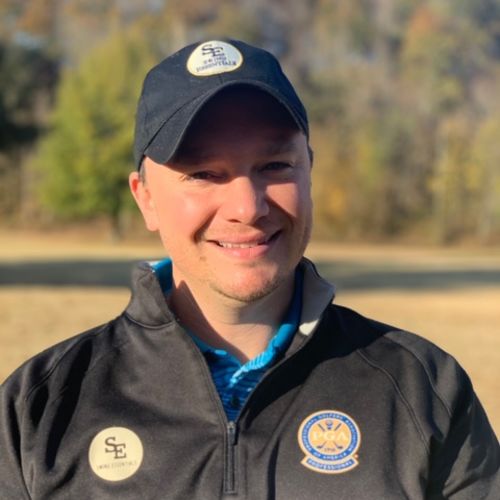 Alan "A.J." Nelson, PGA
Member
---
PGA Specialized Professional
Fairfax, VA
It's a pleasure to meet you. My name is A.J. Nelson and I am a Class A Member of the PGA with a specialization in teaching and coaching. My goal is to grow the game of golf, one player at a time. I have been working in the golf industry for 19 years and have given thousands of lessons. I earned a Masters Degree from the University of Maryland, College Park and have graduated from the PGA sponsored Professional Golf Management Program. My strengths lie in teaching, club fitting, and player development. I look forward to bringing you my expertise in golf and feel extremely privileged to have the opportunity to work with you.