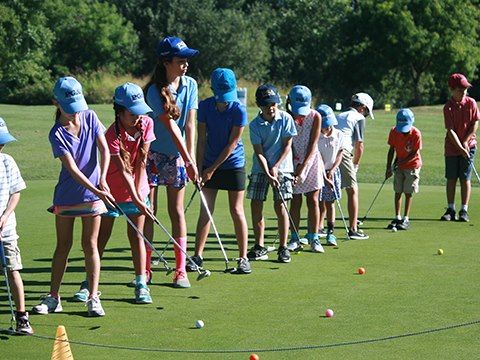 2023 Junior Golf Camp
No matter your child's age or ability, we have the perfect camp for them. Our junior camps are designed to help your child learn the game and develop their skills in a safe, fun, supportive, and encouraging environment.
Our camps create a fun and educational reason to go outside and play. Full of action, discipline, and integrity - ACC Junior Golf Camps mimic real life. You can rest easy knowing that each Camp has been designed with your child's well-being in mind.
Agenda Each Day:
10:30am – Attendance
10:45am – Warm Up
11:00am – Coordination and Athletic Activities
11:20am – Daily Golf Focus Activities
12:00pm – Fun at the pool
Tues, Wed, Thur & Friday - 10:30am to 12:30pm
COST PER STUDENT - $0.00
Limited to first 20 campers to enter.
Ages 8 to 11
Athens CC member registration is open now.
Registration opens to the public on June 1.
Because this camp is free, the goal is to have as many different campers attend as possible. Campers may only attend either the week of June 13 or the week of June 27, but not both.
---
Event Details
Starts on Tue, Jun 13 • 10:30 AM - 12:30 PM (EDT)
4 sessions
Tue, Jun 13 • 10:30 AM - 12:30 PM (EDT)
Wed, Jun 14 • 10:30 AM - 12:30 PM (EDT)
Thu, Jun 15 • 10:30 AM - 12:30 PM (EDT)
Fri, Jun 16 • 10:30 AM - 12:30 PM (EDT)
Registration closes on Monday, June 12 • 2:30 PM
Book this event
---
Event date
Starts Tue, Jun 13
10:30 AM - 12:30 PM (EDT)
4 sessions
Cost
$0.00
---
Location
Athens Country Club
Athens, OH
Event Host
Send a message