Break 100
Ready to finally break 100? This is the group for you.
We complete an initial 9 hole playing assessment. After the 9 hole statistical playing assessment each golfer receives a personalized improvement plan designed to reach their golf goals (break 100). Weekly we get to work on the improvement plan with a combination of purposeful practice sessions and on-course playing lessons.
Results guaranteed or the next program is free!
---
Event Details
Starts on Sun, Nov 5 • 2:00 PM - 3:00 PM (PST)
10 sessions
Sun, Nov 5 • 2:00 PM - 3:00 PM (PST)
Sun, Nov 19 • 2:00 PM - 3:00 PM (PST)
Sun, Nov 26 • 2:00 PM - 3:00 PM (PST)
Sun, Dec 3 • 2:00 PM - 3:00 PM (PST)
Sun, Dec 10 • 2:00 PM - 3:00 PM (PST)
Sun, Dec 17 • 2:00 PM - 3:00 PM (PST)
Sun, Jan 7 • 2:00 PM - 3:00 PM (PST)
Sun, Jan 14 • 2:00 PM - 3:00 PM (PST)
Sun, Jan 21 • 2:00 PM - 3:00 PM (PST)
Sun, Jan 28 • 2:00 PM - 3:00 PM (PST)
Registration closes on Sunday, November 5 • 10:00 PM
Book this event
---
Event date
Starts Sun, Nov 5
2:00 PM - 3:00 PM (PST)
10 sessions
Cost
$375.00
---
Location
Victoria Club
Riverside, CA
Event Host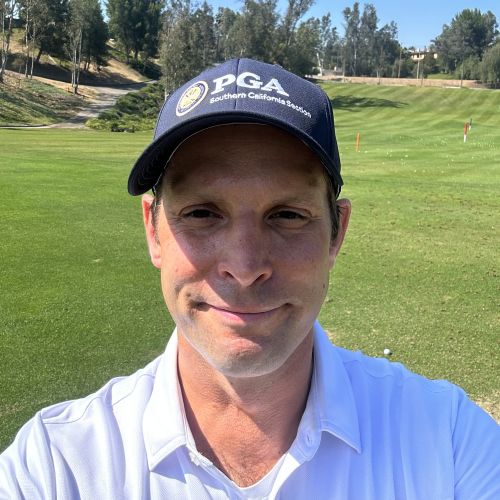 Send a message