Friday FUN-day Clinics
Are you curious about the Game of Golf, returning to the game after an extended break, or need a refresher? This Get Golf Ready clinic is for you!
Not only are you going to learn the basics of how to play the game, but we'll help you navigate through the things you might be too embarrassed to ask...
Welcome to Harbor Point Golf Club.

Can anyone play/practice here?

How do I practice purposefully to get better?

What are some drill I can do on my own to improve?

What other types of coaching do you offer at Harbor Point GC?

And more
What's Included
One session per week for 13-weeks

Instruction from a PGA Coach

Time on the driving range, chipping/putting green AND the golf course!

Range balls during clinic

Golf equipment can be provided for each session if needed
Sign up today for yourself, or share this clinic with your friends and family, to take advantage of this fun, relaxing, and engaging group clinic format and create memories for a lifetime!
Inclement Weather Policy
In the event of weather causing this event to be cancelled I will reach out to reschedule for makeup dates.
---
Event Details
Starts on Fri, May 12 • 9:00 AM - 10:00 AM (EDT)
14 sessions
Fri, May 12 • 9:00 AM - 10:00 AM (EDT)
Fri, May 19 • 9:00 AM - 10:00 AM (EDT)
Fri, May 26 • 9:00 AM - 10:00 AM (EDT)
Fri, Jun 2 • 9:00 AM - 10:00 AM (EDT)
Thu, Jun 8 • 9:00 AM - 10:00 AM (EDT)
Fri, Jun 16 • 9:00 AM - 10:00 AM (EDT)
Fri, Jun 23 • 9:00 AM - 10:00 AM (EDT)
Fri, Jun 30 • 9:00 AM - 10:00 AM (EDT)
Fri, Jul 7 • 9:00 AM - 10:00 AM (EDT)
Fri, Jul 14 • 9:00 AM - 10:00 AM (EDT)
Fri, Jul 21 • 9:00 AM - 10:00 AM (EDT)
Fri, Jul 28 • 9:00 AM - 10:00 AM (EDT)
Fri, Aug 4 • 9:00 AM - 10:00 AM (EDT)
Fri, Aug 11 • 9:00 AM - 10:00 AM (EDT)
Book this event
---
Event date
Starts Fri, May 12
9:00 AM - 10:00 AM (EDT)
14 sessions
Cost
$10.00
---
Location
Harbor Point Golf Club
Harbor Springs, MI
Event Host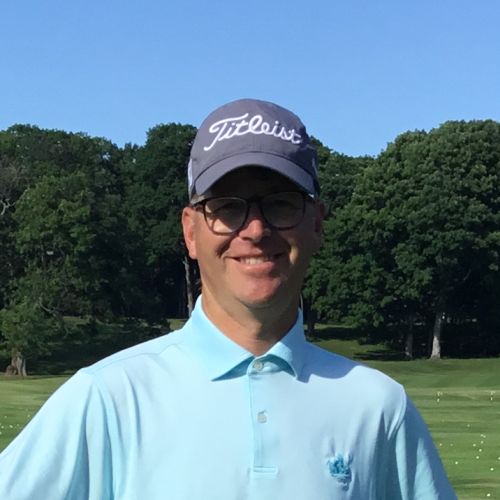 Send a message