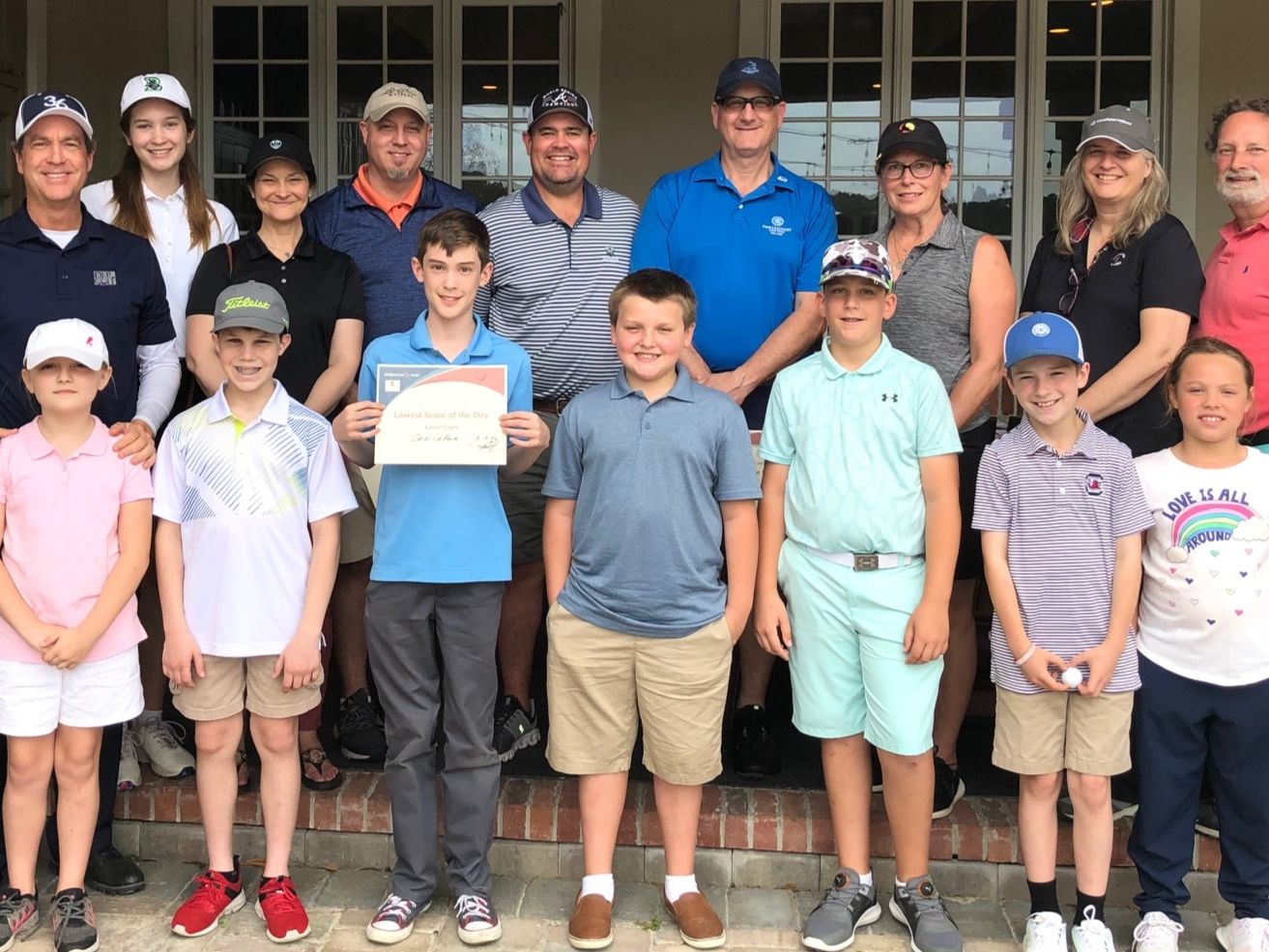 Operation 36 Playing Event & Clinics
Operation 36 is the most fun and creative way to enjoy golf and time with family and friends. We start with a quick introduction then play 9 holes from 25 yards. It will take approximately 2 hours. Get ready to have fun!
What's Included:
20 Min. Orientation/Instruction from a PGA Coach

Op 36 app!

9-Holes of golf from 25 to 100 yards.

Golf equipment can be provided for each session if needed
Sign up today for yourself, or share this clinic with your friends and family, to take advantage of this fun, relaxing, and engaging group clinic format and create memories for a lifetime!
Kids: https://www.thrivsports.com/events/MGA-Op-36-Junior-Golfer-Clinic-and-9-Hole-Challenge-%28age-6-17%29/8915/
Adults: https://www.thrivsports.com/events/MGA-Operation-36-Adult-clinic%2C-9-Hole-Challenge%2C-Bootcamp/8914/
Full Program Registration: https://operation36golf.com/landing/1629
Inclement Weather Policy
In the event of weather causing this event to be cancelled I will reach out to reschedule for makeup dates.
Refund & Cancellation Policy
For a full refund please cancel no later than 24 hours before.
www.davidlapourgolf.com dl@davidlapourgolf.com www.pinecrestsc.com
---
Event Details
Starts on Sat, Jun 10 • 11:00 AM - 12:00 PM (EDT)
11 sessions
Sat, Jun 10 • 11:00 AM - 12:00 PM (EDT)
Sat, Jun 17 • 11:00 AM - 12:00 PM (EDT)
Sat, Jun 17 • 3:00 PM - 5:00 PM (EDT)
Sat, Jun 24 • 11:00 AM - 12:00 PM (EDT)
Sat, Jul 1 • 11:00 AM - 12:00 PM (EDT)
Sat, Jul 8 • 11:00 AM - 12:00 PM (EDT)
Sat, Jul 8 • 3:00 PM - 5:00 PM (EDT)
Sat, Jul 15 • 11:00 AM - 12:00 PM (EDT)
Sat, Jul 22 • 11:00 AM - 12:00 PM (EDT)
Sat, Jul 22 • 3:00 PM - 5:00 PM (EDT)
Sat, Jul 29 • 11:00 AM - 12:00 PM (EDT)
Registration closes on Sunday, July 30 • 3:00 AM
Book this event
---
Event date
Starts Sat, Jun 10
11:00 AM - 12:00 PM (EDT)
11 sessions
Cost
$30.00
---
Location
Pinecrest Golf Club
Bluffton, SC
Event Host
Send a message