Play Better Golf Junior Golf Ages 6-10
This year, Play Better Golf Academy, is running a junior golf clinic for children from the ages of 6-17. Our junior golf clinic is designed to teach students the fundamentals of golf. These clinics are designed as an entry-level format and no prior experience is necessary; however, clinics may also serve as refreshers for junior golfers who have been exposed to some instruction or have played the game before. Junior Golf participants are encouraged to bring their own clubs if they have them.
We will split the clinic into two age groups. Age groups will be ages 6-10, 11+al. All Junior Golf sessions are one hour for six total days and are taught Wednesday Thursday and Friday. The younger age division (6-10) will run from 8:00am-9:45am, (11-17) will run from 9:00am-945am.
Instruction Focus: During the first week junior golfers will be taught the grip, stance, posture, putting/chipping mechanics, and basic skills of hitting a golf ball. The second week will elaborate on these ideas and will be applied to on course situations. A more detailed agenda is available upon request.
Cost of the clinic will be $60 per child. Clinic cost will include 6 hours of teaching, range balls, and ice cream on the final day of the clinic.
DATES:
June: 15, 16, 17, 22, 23, 24
(6-10): 8:00am-9:45am
(11+): 9:30am-10:30am
---
Event Details
Starts on Wed, Jun 15 • 8:00 AM - 8:45 AM (MST)
6 sessions
Wed, Jun 15 • 8:00 AM - 8:45 AM (MST)
Thu, Jun 16 • 8:00 AM - 8:45 AM (MST)
Fri, Jun 17 • 8:00 AM - 8:45 AM (MST)
Wed, Jun 22 • 8:00 AM - 8:45 AM (MST)
Thu, Jun 23 • 8:00 AM - 8:45 AM (MST)
Fri, Jun 24 • 8:00 AM - 8:45 AM (MST)
Registration closes on Tuesday, June 14• 3:00 PM
Book this event
---
Event date
Starts Wed, Jun 15
8:00 AM - 8:45 AM (MST)
6 sessions
Cost
$60.00
---
Location
Las Colinas Golf Club
Queen Creek, AZ
Event Host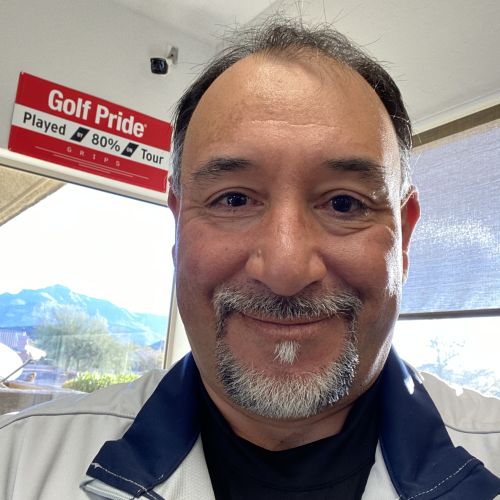 Send a message