US Kids Golf Academy Saturday All Levels
US Kids Golf Academy at Oak Hollow Golf Course includes:
In games-based learning. Parents play a vital role in their children's progress. Optimal performance happens when people are having fun! Complimentary club-fitting and use of equipment. Gender and age specific programs. A comprehensive learning curriculum with ability to track progress. Instruction led by U.S. Kids Golf Level 2 Certified Coaches.
6 to 1 Student to Teacher Ratio.
Player Pathway
The Simple Path to Teaching Golf
To make it fun for players to learn while staying motivated to improve, the Player Pathway provides the perfect program for kids, parents, and coaches. With an easy to follow curriculum combined with awards, players can progress from beginner to elite player!
• The Player Pathway is a simple to follow curriculum with skills checkpoints to guide development.
• It includes 10 Levels, each includes Putting, Around the Green, Full Swing, Knowledge, and Scoring.
• Award pins provides motivation for success.
You can choose a Drop in Class or from various packages that are available. These can be seen on the following link: Junior Players Academy - Oak Hollow Golf Course (oakhollowgc.com)
.
Please note that currently we can only accept cash or check that will be due at the course upon arrival.
---
Event Details
Starts on Sat, Nov 19 • 9:00 AM - 10:30 AM (EST)
Registration closes on Saturday, November 19 • 1:00 PM
---
Location
Oak Hollow Golf Course
High Point, NC
Event Host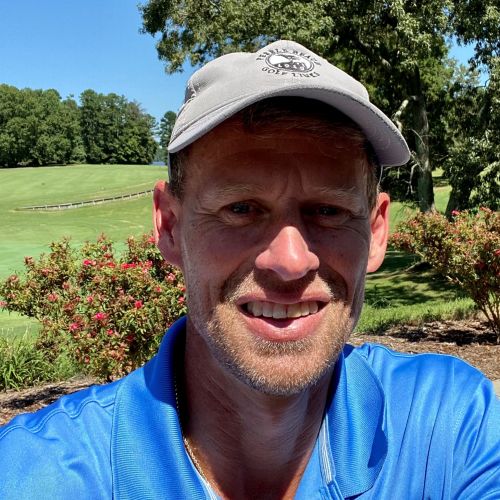 Send a message