F Eric's Facilities
The Bob O'Connor Golf Course At Schenley Park/The First Tee of Pittsburgh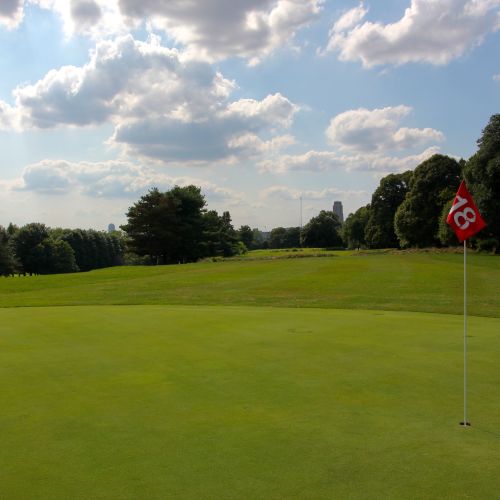 In 1897, a 9-hole course was laid out in Schenley Park, and the first golfers began roaming the scenic, rolling hills nestled between the Oakland and Squirrel Hill neighborhoods. As the popularity of golf grew in Pittsburgh, an 18-hole course was constructed in 1903. The walking only 4,620-yard par 67 golf course remains virtually unchanged since it debuted, and is open daily throughout the year, weather permitting, with seasonal hours. The Bob O'Connor Golf Course at Schenley Park was named in honor of the former mayor who helped spearhead the creation of First Tee - Pittsburgh. As the home of First Tee - Pittsburgh since 2001, all facility revenue benefits the chapter's mission of "building gam changers." Pittsburgh area residents have enjoyed a fun, challenging golf experience at "The Bob" for over a century, and we invite you to play the only course within the city limits.
*Coaching available to public
Location
5370 Schenley Dr, Pittsburgh, PA 15217-1180
Facility Offerings
First Tee - Pittsburgh
First Tee - Pittsburgh offers programming for youth ages 5-18, with a focus on developing character and life skills, and promoting healthy habits, through the game of golf.
PGA Junior League
The PGA Junior League program offered by First Tee - Pittsburgh won the Tri-State PGA Section "Gamechanger" award in 2019, and offers both 13U (Ages 7-13) and 17U (Ages 14-17) leagues.
Operation 36
Operation 36 is a developmental program designed for beginning and returning golfers of all ages and abilities. Players receive golf instruction in small groups, and have supervised on course play.