Wayne's Facilities
GOLFTEC - Minnetonka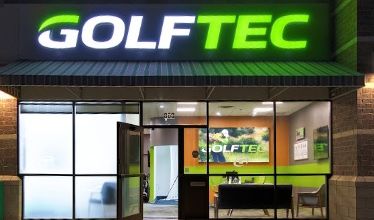 For golfers near Plymouth, Wayzata or Minnetonka that looking for golf lessons, golf instruction or a custom club fitting, GOLFTEC Minnetonka is the answer. At our state-of-the-art Training Center, you'll find all the tools you need to help you improve your golf game. Our Certified Personal Coaches have years of instructional experience and they all use the latest golf technology to help players of any age or skill level reach their goals. Whether you're looking to win your club championship, or you're just getting started with the game, golf lessons with GOLFTEC Minnetonka are the perfect solution for you.
*Coaching available to public
Location
187 Cheshire Ln N, Plymouth, MN 55441-5453
Facility Offerings
Online Player Performance Center
GOLFTEC's online Player Performance Center and GOLFTEC TO GO mobile app provide 24/7 access to all of your lessons. You can even view your lessons from your mobile device.
Lessons and Game Plans
A variety of golf lessons and Game Plans including In-Bay, On-Course, Short Game and Putting lessons. You receive sequential lessons to build a swing that can be comfortably repeated on the course.
Video Practice
Every Training Bay at GOLFTEC Minnetonka includes interactive video, letting you see immediate replay of each swing from two directions simultaneously.
TECfit Custom Club Fitting
TECfit, GOLFTEC's club fitting system, provides a precise, unbiased fitting experience. The confidence gained by using properly fit equipment is another key to your golf success.