quick coaching
Analyze Your Game and Tell the Story Beyond the Scorecard
By Brendon Elliott, PGA
Published on
"What did you shoot?" One of the most common questions asked upon the completion of a round. In reality, the score on your card can only tell you so much. The story behind the score is what really matters.
The story of how a round of golf was played can be as unique as the person that played it. There are countless ways to skin a cat, and we see examples of this in both the amateur and professional ranks all the time. The "Bomb-and-Gauge" player has a strategy to hit the ball as far as possible in order to have the shortest approach they can into the green. They throw caution to the wind and live and die based solely on hitting bombs. On the flip side, the old, grizzled veteran only hitting it 175 yards off the tee, never missing a fairway, relies heavily on a world-class short game…and how many times have you played with this guy?
For the vast majority of golfers, tracking their rounds and being able to properly analyze the results can help them see where they can cut the most fat from the final number on the card.
How to Analyze your Round (
The Basics:
Fairways in Regulation

Greens in Regulation

Up and Downs

Putts

Penalties
Tier 2 Stats:
Driving Distance

Drive Direction in relation to Center Fairway (Left, Straight, Right)

Approach Direction in relation to Center of the Green

Distance Approach was off in relation to Center of Green

First Putt Distance
From here, you need to know what to do with this information based on your game and not based on any other person's game. I would never suggest that a golfer compare their game to TOUR averages. That is especially the case in the Greens Hit in Regulation statistics. Those, along with many of the Putting stats, are the areas that really separate TOUR Professionals from the rest of us. 
However, with putting, an amateur can surely aim to achieve TOUR level putting averages. This is an area I believe most golfers are capable of practicing enough to see substantial improvement.  
Again, there are so, so many different types of players that enjoy the game in so many different ways. You can literally play a round and not hit a green in regulation but still shoot in the 70s for 18 holes if your short game is strong.
The secret to analyzing your unique stats is to be dedicated enough to keep them in the first place. Secondly, get a good sampling size, approximately 10 rounds, to initially work from. Next, comb through the statistics to find trends in the averages…in doing so, you should strive to find at least 2-3 areas that are likely causing the most harm to your final score. Lastly, work hard at improving those 2-3 areas. Since our games are always evolving and changing, this is a process you may go through frequently. I would suggest just getting into the habit of keeping track of your statistics every time you play.
In the end, doing this and making it the norm, will make you a golfer that is very in tune with their game, by knowing how you score and what your strengths and weaknesses are.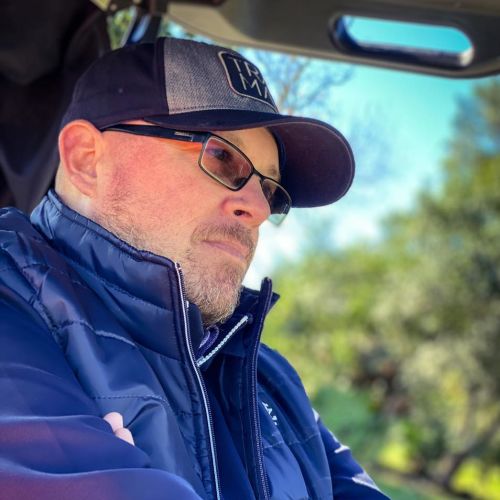 Brendon R. Elliott, PGA
Member
---
Executive Director/Founder
Sorrento, FL
Brendon Elliott is considered by his peers in the industry as one of the top youth golf coaches in the world. He is a multiple, local, state, regional, national and world award winning instructor with a focus on junior golfers ages 3-18. With numerous appearances on Golf Channel's Morning Drive, local TV, nationwide radio and countless publications, Elliott is one of the foremost experts in the youth golf arena. His Little Linksters 501c3 nonprofit is recognized as an example for introducing children as young as three to the game as well as how to help introduce youth with disabilities to our golf. Elliott has been recommended by industry titian's such as Nicklaus, Player, Floyd, Sorenstam, Speith and more. Among his numerous accolades, Elliott was named the PGA of America's 2017 PGA National Youth Player Development Award Winner in 2017.