quick coaching
Building a Yardage Book to "Carry" Yourself like a Professional Golfer
Gary Woodland of the United States checks his yardage book on the 15th green during the first round of The Memorial Tournament on July 16, 2020 at Muirfield Village Golf Club in Dublin, Ohio.Photo by Sam Greenwood/Getty Images
For years, I have stressed to my students that one of the things that is necessary for them to become a top-caliber player is having full and complete knowledge of what distances they hit their clubs.

It's not simply knowing that you hit your 8 iron 150 yards. It is far more intricate than that and that is evident each weekend when you watch the best players in the world.

From 2020 PGA Champion Collin Morikawa to recent AIG Women's Open Champion Sophia Popov and every professional in between, the best players in the world know what their yardages are for each club from the standpoint of what they carry the ball and what the total distance plus roll, or negative distance via spin, will be. 

This goes even deeper for elite players. They not only know their carry distances for each club, strategize and calculate the obstacles to navigate on the course but also bring in factors such as wind, moisture, green firmness, and more. In addition, they know what they carry each club at full speed, 80 percent, 60 percent, and so on.

That's not to say you have to build your yardage book as extensively as the best do, but you do need to know what your carry distances are for each club and learn how to "read" the course better.

It's important that amateur golfers looking to improve their game know which club will allow them to carry hazards, reach the correct level of a green, or what the yardage is over the back of the green if you are firing at that back pin.

Players like Morikawa and Popov don't win on golf's biggest stages just because they hit the ball well. They do so because they know the intimate details of the course, hole by hole, and plot their game around the course based on an in-depth knowledge of knowing their carry distances.

You too can use this strategy to improve your game. It just takes a little time on the range calibrating your carry distances and studying the course a little more in-depth as you play. If your course has a yardage book, make that investment. If they don't, create your own.

The quicker you can learn more details about your game and the course, the quicker you will be on your way to carrying yourself like the best golfers in the world.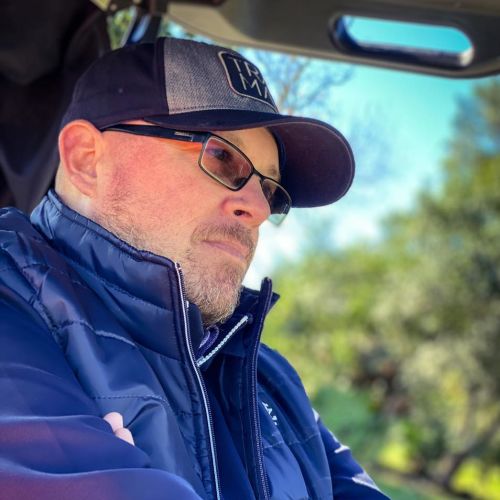 Brendon R. Elliott, PGA
Member
---
Executive Director/Founder
Sorrento, FL
Brendon Elliott is considered by his peers in the industry as one of the top youth golf coaches in the world. He is a multiple, local, state, regional, national and world award winning instructor with a focus on junior golfers ages 3-18. With numerous appearances on Golf Channel's Morning Drive, local TV, nationwide radio and countless publications, Elliott is one of the foremost experts in the youth golf arena. His Little Linksters 501c3 nonprofit is recognized as an example for introducing children as young as three to the game as well as how to help introduce youth with disabilities to our golf. Elliott has been recommended by industry titian's such as Nicklaus, Player, Floyd, Sorenstam, Speith and more. Among his numerous accolades, Elliott was named the PGA of America's 2017 PGA National Youth Player Development Award Winner in 2017.