quick coaching
Clear Your Swing, Find Your Trigger Like Matthew Wolff
Matt Wolff's golf swing catches everyones' attention. The young PGA Tour winner has a unique preshot signature. Listen to PGA Coach Brian Schippel describe why Wolff's body waggle can make a difference in your swing. 
At the top of the backswing, we begin our transition toward impact. The key in a successful transition is starting that sequence by clearing our lead side. For Matt Wolff, a right-handed golfer, that's his left side. His pre-shot routine triggers a mental performance cue. Though it may look unorthodox, it is actually very representative of the move our body should perform. 
PGA Coach Schippel from the South County Golf Academy shows us a very simple yet effective drill to best feel the concept of clearing. For so many golfers it can be challenging to grasp the concept of simply turning out the way first, and then swinging the club. After all, the club has to hit the ball. There's no doubt even an accomplished superstar like Wolff is thinking about this move as well. 
During your next practice session, try Schippel's super clearing drill. The beauty of it is really in its simplicity. You can practice it with a 7 iron or a fairway wood. It can be a pitch or a power fade off the tee. With some repetition, you'll be clearing through each shot much like Wolff's waggle.
Looking for more great coaching content? Visit 
www.pga.com/pga-coaching-live
 during the PGA Championship to tune into PGA Coaching Live presented by Cadillac
.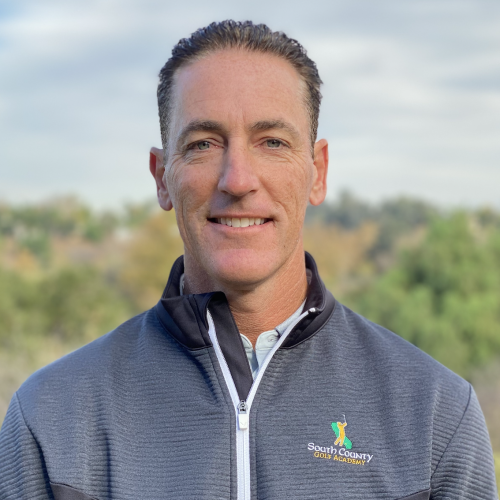 Brian S Schippel, PGA
Member
---
Mission Viejo, CA
Brian is a Class A PGA Golf Professional Specialized in Coaching & Teaching, and the Director of Instruction for South County Golf Academy. Brian has been teaching at Arroyo Trabuco since it opened in 2004. Originally hailing from Sandusky, Ohio, Brian then moved to Huntington Beach, California, where he picked up a golf club at the age of 11. He immediately fell in love with the game of golf, and has been active in the sport ever since. Brian has developed a simple and relaxed style of teaching; with a blend of methods from studying the great instructors of our era. His knowledge and enthusiasm for the game of golf will inspire students to accomplish their individual goals. He has built his Junior Performance Program to cater to junior golfers from ages 4 to 17. It has become the best junior instructional program in the area due to the well-rounded approach and delivery of instruction. Brian also has been the Head Golf Coach at JSerra Catholic High School since 2006, and was the developer of the program there. Brian's patience, calm demeanor, and his ability to work with each student to meet their individual needs, has contributed to his teaching success.