quick coaching
Dial In Your Wedge Distances to Lower Your Scores
By Brendon Elliott, PGA
Published on
I have long been a fan of having golfers learn and adopt the art of hitting half shots for yardages in that 40 to 125-yard range. Learning these shots and getting proficient with them can significantly improve not only a golfer's proximity to the hole but also lower their scores significantly. 
Going about incorporating this into one's short game repertoire really starts with examining what a golfer's wedge makeup looks like in their bag. Basically, we are looking at what wedges they carry, and the gaping or degrees of loft between the wedges.
The next step would be to get an average carry yardage on full swings with each wedge. These would be your normal speed, normal tempo, full swings. This base is necessary to help us with the next step. As a side note, it is advisable for golfers to really get a good feel for what they carry all of their clubs. You can make note of carry and total, but the carry distance is really what is most important, particularly with your irons. The total yardage, which brings roll into play, will change with course conditions and mainly matters most with your Driver, Fairway Woods, Hybrids and Driving Irons. 
After you figure out your full carry yardages with each of your wedges, you can now calibrate what your half wedge carry distances are. You can do this with the hip-to-hip approach, which is basically an abbreviated swing going back hip height and finishing at hip height...your speed and tempo will stay the same as with your full swing wedges. Make note of the carry distance for each wedge as you did with your full swing. 
Knowing these full and half swings, at regular speed and tempo, yardages will allow you to bring many more options into your arsenal as you tackle those 40-to-125-yard distances. Half swings are easier for many golfers to regulate and execute, especially under pressure situations. I see many, many golfers, high and low handicaps alike, struggling at times with full swing wedges...hitting heavy or thin as they try to regulate speed and tempo from different yardages. This half swing method, as explained, simplifies things a bit, especially once you get some practice under your belt. 
You can absolutely experiment with this concept by changing the length of your swing back and through (keeping the speed and tempo consistent), and by even bringing in other clubs like a 9 or 8 iron. Pay attention to what you carry each type of shot and record that information...also pay attention to how trajectory and spin change as a result. This brings in even more options for executing great shots close to the green and in time, saving your strokes.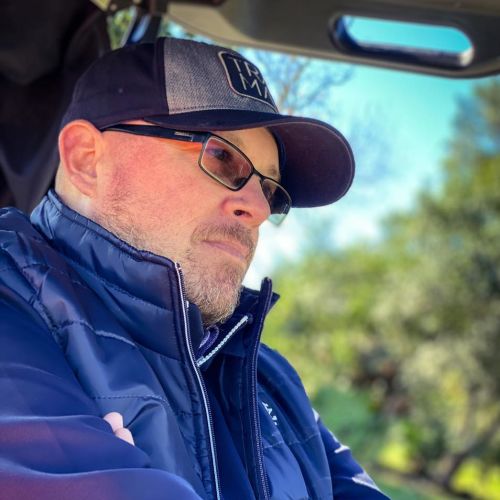 Brendon R. Elliott, PGA
Member
---
Executive Director/Founder
Sorrento, FL
Brendon Elliott is considered by his peers in the industry as one of the top youth golf coaches in the world. He is a multiple, local, state, regional, national and world award winning instructor with a focus on junior golfers ages 3-18. With numerous appearances on Golf Channel's Morning Drive, local TV, nationwide radio and countless publications, Elliott is one of the foremost experts in the youth golf arena. His Little Linksters 501c3 nonprofit is recognized as an example for introducing children as young as three to the game as well as how to help introduce youth with disabilities to our golf. Elliott has been recommended by industry titian's such as Nicklaus, Player, Floyd, Sorenstam, Speith and more. Among his numerous accolades, Elliott was named the PGA of America's 2017 PGA National Youth Player Development Award Winner in 2017.