quick coaching
Enjoy the Ride: Balancing the Ups and Downs of a Round
By Brendon Elliott, PGA
Published on
Hideki Matsuyama of Japan walks to the 18th green during the third round of the Masters at Augusta National Golf Club on April 10, 2021 in Augusta, Georgia. Photo by Mike Ehrmann/Getty Images
One of the things that separate the world's best players that tee it up on any of the professional tours and the rest of us that play the game is the ability to ride the wave that is a round of golf. 
No golf course or tournament has waves like Augusta National and The Masters does. It's what we as fans love most about this week and it's what makes this event so coveted by the pros. 
The twist and turns on the back nine at Augusta, especially on Sunday, is what makes this event so special for fans and players alike.
Those that can navigate these waves the best, through patience, planning and preparation, will be the ones in contention on Sunday. 
Sometimes a player, like we saw with Hideki Matsuyama on Saturday, catch a killer wave and ride it to perfection. His back nine of 30 which led to a bogey-free 65, was as clean of a ride the event has seen all week. 
Other times the waves players catch are choppy and hard to navigate. Take Rose, Zalatoris, Spieth, or a handful of others, who saw numerous circles and squares on their card in the third round. They may have not caught the run Hideki did but still managed to stay right there with a chance on Sunday. That's really what it's all about for these guys...having a chance on Sunday. 
What can we learn from this event, and the players finding themselves among those in the hunt going into the final round? 
Golfers need to learn how to manage their expectations. With that, they need to remember that they will have opportunities throughout the course of a round but they will also have setbacks. 
Seizing the opportunities you get and doing your best to limit and not compound on the mistakes is critical. How we accomplish this is by having a mindset that allows us to hyper focus on those opportunities when they come but also be OK with the mistakes that will surely happen.
Probably the easiest way to do this, and by far the best piece of advice I give to my students, or can give to anyone that plays the game is "Enjoy the Ride!" 
After all, golf is meant to be enjoyed.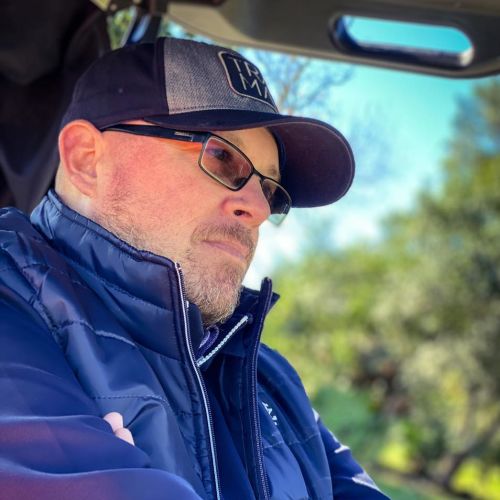 Brendon R. Elliott, PGA
Member
---
Executive Director/Founder
Sorrento, FL
Brendon Elliott is considered by his peers in the industry as one of the top youth golf coaches in the world. He is a multiple, local, state, regional, national and world award winning instructor with a focus on junior golfers ages 3-18. With numerous appearances on Golf Channel's Morning Drive, local TV, nationwide radio and countless publications, Elliott is one of the foremost experts in the youth golf arena. His Little Linksters 501c3 nonprofit is recognized as an example for introducing children as young as three to the game as well as how to help introduce youth with disabilities to our golf. Elliott has been recommended by industry titian's such as Nicklaus, Player, Floyd, Sorenstam, Speith and more. Among his numerous accolades, Elliott was named the PGA of America's 2017 PGA National Youth Player Development Award Winner in 2017.