quick coaching
Lesson Learned: Will Zalatoris' Experiences Help Him Prepare and Fill His Toolbox for Masters Debut
By Brendon Elliott, PGA
Published on
We are a product of our experiences. Good or bad, these moments in time help shape our golf game. Deep right? Bare with me..there is a point to this sentiment. 
Will Zalatoris was certainly a name that was flying under the radar entering his Masters debut this week. Zalatoris was a fairly late entry into the field at Augusta by way of being ranked inside the top 50 in the World. The 24-year-old Texan, in his rookie year, has made 11-straight cuts and has finished inside the top 10 five times. 
In addition, Zalatoris ranks 4th on Tour in Strokes Gained from Tee to Green, 12th total in Strokes Gained and 12th in Scoring Average — not to mention, a spot in the top 20 in Driving Distance. This is why I started looking at this Masters rookie earlier in the week and began having visions (albeit a relatively long shot) of him potentially being the first since Fuzzy Zoeller in 1979 to win in his first trip to Augusta.
After watching him intermediately on the Masters app on Thursday, during an afternoon full of lessons, I caught him as he went Birdie-Birdie at 12 and 13. A little later, I saw the highlight of his Eagle at 15. I thought, "Wow, sure not playing like a Masters rookie." 
After settling in at home Thursday evening, I learned more about Will. You see, Will grew up in the Dallas area and was friendly with PGA Tour Veteran Lanny Wadkins's sons. Zalatoris fondly remembers Wadkins talking about how the wind tended to blow down in Amen Corner. Will was 14 years old at the time but remembered those words from the 21-time Tour winner. Surely, these thoughts were pulled from Zalatoris' toolbox today as he went birdie-birdie at 12 and 13. 
What can we take from this?
We all are products of things we pick up along the way. Consciously or unconsciously. Some of us have the ability to filter through the experiences or the advice we are given and store them away to use at a later date. Being conscious enough to recognize when moments present themselves, where we can use these tools is a critical factor in being successful in golf and in life. 
For my teenage students, I try to impress upon them this concept of being on the lookout for items to stuff away in their proverbial toolboxes — to be prepared for the future.
Many times, we learn the most from negative experiences. A snap hooking a drive into the water on the 18th hole, and making a double bogey to lose by a shot certainly is not a memory we look back upon fondly but it could absolutely be a memory that we learn from. Especially when it comes to handling adversity. 
Many times, we don't know when a moment may come along where we may need to dive into our toolboxes, but having it filled with things we can use will keep you prepared.
Sometimes, we have the luxury of building up to a moment in time where we can feel confident that the tools we need are there at the ready. 
The potential for that moment being this week in Augusta for Will Zalatoris remains to be seen but so far, after one round, so good.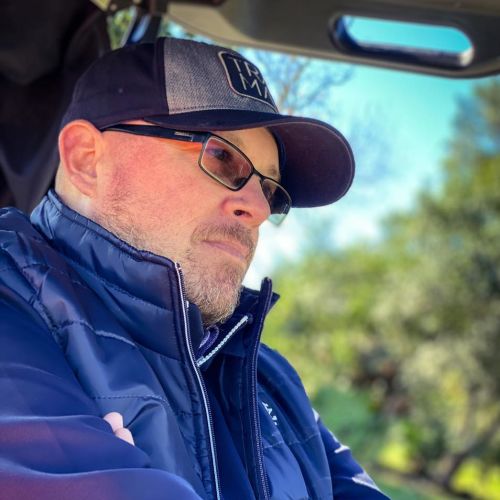 Brendon R. Elliott, PGA
Member
---
Executive Director/Founder
Sorrento, FL
Brendon Elliott is considered by his peers in the industry as one of the top youth golf coaches in the world. He is a multiple, local, state, regional, national and world award winning instructor with a focus on junior golfers ages 3-18. With numerous appearances on Golf Channel's Morning Drive, local TV, nationwide radio and countless publications, Elliott is one of the foremost experts in the youth golf arena. His Little Linksters 501c3 nonprofit is recognized as an example for introducing children as young as three to the game as well as how to help introduce youth with disabilities to our golf. Elliott has been recommended by industry titian's such as Nicklaus, Player, Floyd, Sorenstam, Speith and more. Among his numerous accolades, Elliott was named the PGA of America's 2017 PGA National Youth Player Development Award Winner in 2017.