quick coaching
Lessons Learned from Jordan Spieth and Lydia Ko: Stay The Course
By Brendon Elliott, PGA
Published on
Jordan Spieth lines up a putt on the fourth green during the final round of Valero Texas Open at TPC San Antonio Oaks Course on April 04, 2021 in San Antonio, Texas. Photo by Steve Dykes/Getty Images
This past weekend at the LPGA Tour's ANA and the PGA Tour's Texas Valero Open, we saw two of the games most celebrated stars of recent years reestablish their place at the top of the game.
With Jordan Spieth's win in Texas, and his steady play over the past few weeks, he has quickly become a favorite once again going into this week's Masters Tournament. Lydia Ko may have not won the ANA but certainly gave wire-to-wire winner Patty Tavatanakit a scare on Sunday with her 10-under par 62.
Both Jordan and Lydia, former number ones in the world, and major champions, have had very public struggles in recent years. Many have speculated on why this may have been the case and the question on when Jordan and Lydia would be back, if ever, was a common one asked.
What can we learn from Jordan and Lydia as they start to find their form again? The answer, is plenty...
Now, it goes without saying that both of these stars have a strong team behind them, play this game for a living and have much more at stake then many of us do.
As golfers that love the game however, and golfers that likely have peaks and valleys, with great stretches followed by a "What was that?" round, we do indeed care and surely have plenty of our own reasons to try and find what we had and suddenly lost.
For many of us, the journey to better starts with seeking the expertise of a PGA Professional to help coach and guide us down a path towards improvement. This is not always an easy path for most. I talk to my students a lot about this. The phrase "Trusting the Process" is one I use quite often and really one, as a coach, I live by. Getting out of a slump, making a conscious decision to improve and creating a plan to get better at the game takes time, dedication and trust.
The choice to do this is not much different from what both Jordan and Lydia make, and the vast majority of Professional golfers make on a regular basis.
Spieth told ESPN on Monday, after his victory in Texas, and his long road back to the winner's circle...
"For me, it was taking ownership and this is what happened. I believe in my team. They have proven themselves to be the best in the world, and how can we all get a little bit better through this and what steps are we going to take forward to be able to feel this momentum together as we start to make progress in the right direction, and then believing that's happening.''
I had the chance to catch up with Lydia Ko today and I asked her if doubt ever crept in, while going through this drought and working through swing changes...if so, what did she do or say to herself to keep focused on the process of getting back to where she knew she should be?
"I just try to focus more on the aspects of the things I'm working on and try to make sure I have good communication going with Sean," Ko said.
The Sean she was referring to is her new Coach, Sean Foley.
Focus, ownership, trust...these are the things Jordan and Lydia, as some of the best in the game, lean on when working their way back into form. These are exactly the same things you should be working on too when finding your way back, working through changes with your coach or simply when trying to improve in general.
Oh, and by the way, if you don't have a coach, you should consider it. Finding one in your area is as easy as searching here on
PGA.com
.
I asked Lydia what advice she would give the average golfer working through a rough patch or changes, and her advice couldn't be any more spot on...
"I'd just say stay patient and trust the process. We are always at the place we are meant to be, so just believe that you are moving in the right direction"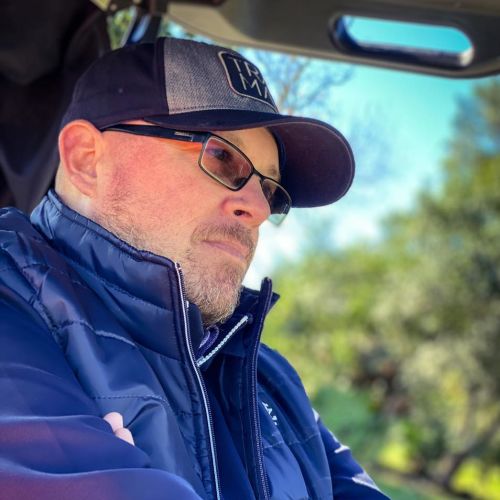 Brendon R. Elliott, PGA
Member
---
Executive Director/Founder
Sorrento, FL
Brendon Elliott is considered by his peers in the industry as one of the top youth golf coaches in the world. He is a multiple, local, state, regional, national and world award winning instructor with a focus on junior golfers ages 3-18. With numerous appearances on Golf Channel's Morning Drive, local TV, nationwide radio and countless publications, Elliott is one of the foremost experts in the youth golf arena. His Little Linksters 501c3 nonprofit is recognized as an example for introducing children as young as three to the game as well as how to help introduce youth with disabilities to our golf. Elliott has been recommended by industry titian's such as Nicklaus, Player, Floyd, Sorenstam, Speith and more. Among his numerous accolades, Elliott was named the PGA of America's 2017 PGA National Youth Player Development Award Winner in 2017.