quick coaching
Golf Tip: The Belt Buckle Should Win in the Race to Clear Your Hips
If you're struggling to generate power with your lower body & swinging too much with your arms, PGA Coach A.J. Nelson has a tip to help you with your golf swing.
Nelson, a PGA Professional and the Founder of Swing Essentials, likes to think about the golf swing as a "race" between his hands and his belt buckle.
If your hands are beating your belt buckle to the ball, you're most likely cutting across the ball and having to stand up in your swing to make solid contact. The result is less power and more errant shots.
Check out the demonstration from Nelson below & be sure to give Swing Essentials a follow on
Instagram
and
Twitter
for more great tips.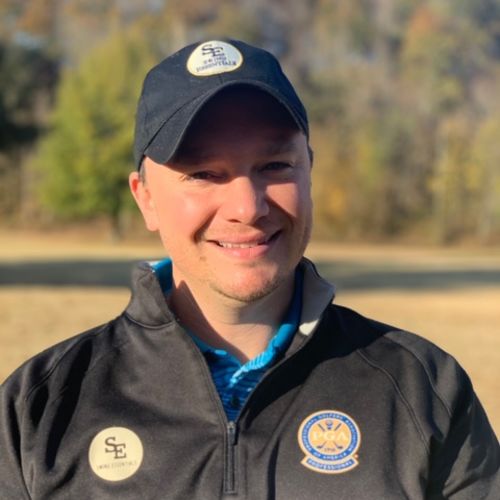 Alan "A.J." Nelson, PGA
Member
---
PGA Specialized Professional
Fairfax, VA
It's a pleasure to meet you. My name is A.J. Nelson and I am a Class A Member of the PGA with a specialization in teaching and coaching. My goal is to grow the game of golf, one player at a time. I have been working in the golf industry for 19 years and have given thousands of lessons. I earned a Masters Degree from the University of Maryland, College Park and have graduated from the PGA sponsored Professional Golf Management Program. My strengths lie in teaching, club fitting, and player development. I look forward to bringing you my expertise in golf and feel extremely privileged to have the opportunity to work with you.