quick coaching
Improve Your Contact with A Quick Footwork Drill from PGA Coach David Curtis
If you're having trouble making consistent contact, improving your footwork might be a good place to start.
PGA Coach David Curtis' drill will help you manage your low point to hit the ball first and ground second. The end result will be consistent contact on the clubface and improved ball flight.
Set up a line of golf balls on the tee on the driving range and slowly inch towards the line of balls while keeping a consistent swing path. As you move towards — and ultimately strike — each ball, the exercise will teach your body to shift your weight properly before the club moves into the ball.
Check out the full drill from Curtis above and be sure to connect with a
PGA Coach in your area
this season to improve your game.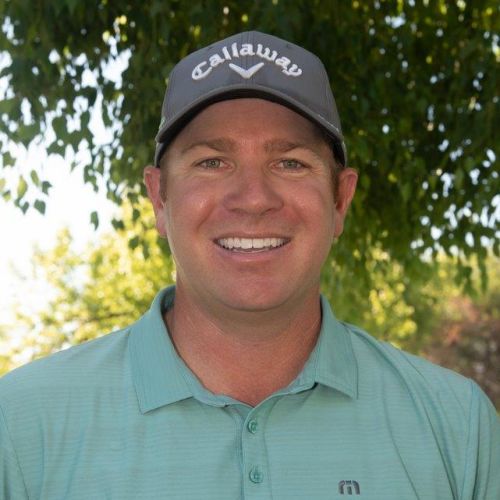 David Curtis
Member
---
Rancho Mirage, CA
CERTIFICATIONS: PGA Class A, Troon Golf Academy Instructor, Callaway Professional Staff Member & Club Fitter, Former Golf Digest School Instructor, Former Advantage Golf School Instructor, ACCOLADES: 2016 SCPGA Desert Chapter Player of the Year, 2016 SCPGA Desert Chapter Assistant Champion, 2017 SCPGA Desert Chapter Assistant Professional of the Year, 2018 SCPGA Desert Chapter Associate Player of the Year, 2019 SCPGA Desert Chapter Junior Golf Development Leader, 2020 SCPGA Desert Chapter Professional Development of the Year, 2022 SCPGA Desert Chapter Teacher of the Year EXPERIENCE: A Teaching Professional since 2005. I have worked at the Westin Mission Hills Golf Resort since 2001. Before turning professional in 2005, I played at College of the Desert on the golf team that won a Team State Championship in 2004. I have been teaching golf schools, private lessons, junior golf, and group clinics ever since and have competed in many SCPGA and Desert Chapter Golf Tournaments, winning several events over the years. PHILOSOPHY: Each golfer has different issues, I address each student's needs and what the student wants to improve on. I do my best to make sure each student has a foundation of proper setup and mechanics for each shot in the game. PERSONAL INTERESTS: Outside of golf, I have a wonderful family: Katie (wife), Gavin (son), and Gracie (daughter). Additionally, I like NASCAR and collect different species of palm trees.