quick coaching
Improve Your Golf Game from Your Living Room
Spring is right around the corner, so it's time to dust off your clubs (we hope you actually haven't had them stored away ALL winter) and prep your game.
Even if your schedule is pretty tight or the weather hasn't quite turned where you live, you can still work on your game.
PGA Coach Payton Minear has two great drills you can do from the comfort of your home or office when you have a few extra minutes. All you need to improve your short game — and avoid breaking things inside — is your putter, a wedge, two sleeves of golf balls, a tee and a coin.
Minear's putting drill will help you improve your line & tempo, while the wedge drill she sent us will keep you from hitting thin wedge shots when you're trying to get up and down for par.
There's never been a better time to connect with a PGA Professional.
Check out PGA.com/Coach
to find one in your area to start working your game today.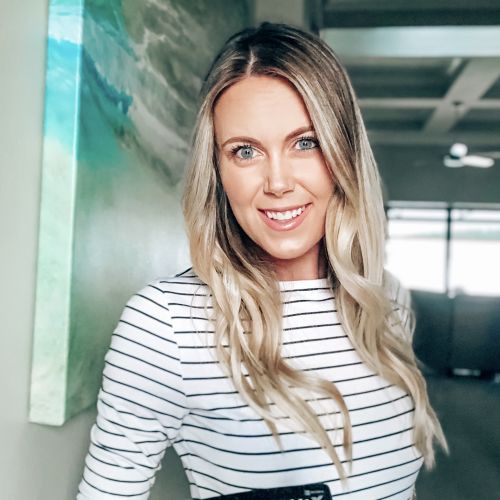 Payton Minear
Member
---
West Palm Beach, FL
I have been playing golf for 23 years and enjoy helping others fall (more) in love with the game I love most. Growing up, golf was and continues to be a family sport for me. My passion for teaching began at age seven when I started teaching my Grandma how to golf. I began my career in teaching early at the age of 16 and continue to seek ways to better myself as an instructor on the daily. I graduated from Florida Gulf Coast University with my degree in PGA Golf Management and have since been traveling North and South as a seasonal professional. I currently teach in Florida and in Massachusetts. I also provide Virtual Swing Analysis and Live Instruction on the CoachNow mobile app. I enjoy working with people of all walks of life, and all skill levels and abilities. I truly believe that we all have our own unique swings, and I focus on providing my students with what their swing style and body type demands. Simplicity is a big key with my instruction, and I look for the fewest possible changes that we need to make in order to improve ball contact and outcome. Short-game improvement, full swing, trouble shots, course management, mental performance, pre/post shot routines, and on-course instruction are just a few of the areas we could improve in your game together.