quick coaching
Lesson Learned: In Golf, Age is Just a Number
By Brendon Elliott, PGA
Published on
Stewart Cink of the United States plays a shot on the 13th hole during the third round of the RBC Heritage on April 17, 2021 at Harbour Town Golf Links in Hilton Head Island, South Carolina. (Photo by Patrick Smith/Getty Images)
There is no other sport where you can find such a wide range of ages showing success at the highest level as you find in golf.
I don't say this only because of 47-year-old Stewart Cink's blistering first and second rounds at this week's RBC Heritage, as there are plenty of other examples. Take every low 60 posted by a Bernhard Langer or a Freddy Couples on the Champions Tour, or guys like Jose Maria or Lefty making the cut and playing well at this year's Masters. Or remember when a 59-year-old Tom Watson nearly won the Open Championship in 2009? Golf is undoubtedly a sport that allows for success deep into one's later years.
There are things that you as a recreational golfer need to know, however, and either continue to incorporate or begin to work on to ensure you can stay sharp for many, many years to come.
Staying Loose...
One of the most fundamental things to know about golf is that we move our bodies in a much different way than we do from almost every other aspect our daily lives. With that said, and a counterpoint to this article, you can indeed get hurt or create lasting injury if you do not prep and maintain a flexible body as a golfer. Making sure that you practice a daily stretching routine is not only necessary for your longevity as a golfer but also as a healthy and mobile person in general. Ask the great Gary Player about his thoughts on that...
Short Game Health...
Maintaining a solid short game through regular practice is key to keeping longevity and enjoyment when playing the game. Over time, even for those that maintain flexibility and strength, we will lose speed and with that, distance. Having to hit one or even two more clubs into a green absolutely does not mean having to sacrifice your ability to score. That is if you continue to keep your 100 yard and in play as well as your putting sharp. Committing to regular and relatively short practice sessions in these areas will undoubtedly help.
Experience and a Sharp Mind...
One of the biggest benefits that come with a lifetime of playing the game is your ability to know from experience. If you've played a course 100's or even 1000's of times, or hit a particular shot countless times, you can indeed lean in on the repetitiveness for continued success. From the mental standpoint, you need to let yourself understand that while you may have certain deficiencies over time due to age, your mind and experience can certainly find a way to overcome those and play at the same level you did 20, 30 or more years prior...or in some cases, find yourself playing even better!
Golf is the ultimate lifetime sport. If you keep some of these thoughts in mind, you can continue to enjoy the game for decades to come.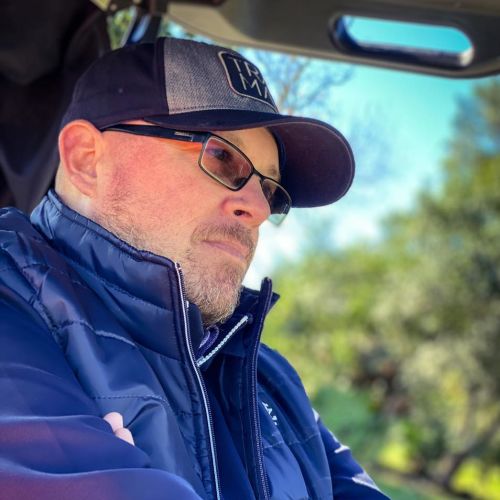 Brendon R. Elliott, PGA
Member
---
Executive Director/Founder
Sorrento, FL
Brendon Elliott is considered by his peers in the industry as one of the top youth golf coaches in the world. He is a multiple, local, state, regional, national and world award winning instructor with a focus on junior golfers ages 3-18. With numerous appearances on Golf Channel's Morning Drive, local TV, nationwide radio and countless publications, Elliott is one of the foremost experts in the youth golf arena. His Little Linksters 501c3 nonprofit is recognized as an example for introducing children as young as three to the game as well as how to help introduce youth with disabilities to our golf. Elliott has been recommended by industry titian's such as Nicklaus, Player, Floyd, Sorenstam, Speith and more. Among his numerous accolades, Elliott was named the PGA of America's 2017 PGA National Youth Player Development Award Winner in 2017.