Game Changers
Major Champions, PGA Members & More Lend a Hand With Annual Little Linksters' Best Pee Wee Golf Swing in the World Contest
By Brendon Elliott, PGA
Published on
U.S. Solheim Cup Captain Stacy Lewis and her PGA Coach Joe Hallett were two contest judges this year.
Little Linksters celebrates 15 years in 2023. What started as a single program at a daycare center in Lake Mary, Florida, in 2008 has become a mission.
Initially intended to help expose kids to the game at ages much younger than what has historically been the case — young as three, whereas 8 to 10 has been a more typical starting point — Little Linksters offerings have evolved and now include programming for all ages and abilities.
We also recognize that setting traditions is important in golf. Whether it is a club event or a youth golf annual gathering, events such as these strengthen bonds and connect people through golf.
One tradition we started in 2010 was our annual Best Pee Wee Golf Swing in the World Video Contest.
The popular contest allows parents to upload a video to YouTube of their "Little Linksters" swing. Each year's submission period lasts roughly 2-3 months, and trophies are awarded in six age groups: Under 3, 3-4, 5-6, 7-8, 9-10 and 11-12.
This event is an inclusive contest with fun at its center point. All children, regardless of ability, are encouraged to submit their swings! The competition is primarily about fun and celebrating a game that is blind to age — kids as young as two can love this game and, as we see year in and year out, can excel at golf.
Another great part about the contest is those who vote on the swings. Major champions, award-winning PGA Members and legends of the game all take part; some on multiple occasions.
We have been very humbled to have had such a recognized and esteemed celebrity panel of judges over the years, including Jack Nicklaus, Gary Player, Jordan Spieth, Lydia Ko, Brooke Henderson, Michelle Wie, Tony Jacklin, Annika Sorenstam, Andrew "Beef" Johnston, Hank Haney, Kelly Sheehan, Lexi Thompson, Jim McLean, PGA, Win McMurry, Paula Creamer, Nicole Weller, Chuck Evans, PGA, Brittany Lincicome, Keegan Bradley, Mark Bradley, PGA, Tommy Fleetwood, In-Bee Park, Allen Wronowski, PGA, Frank Nobilo, David Leadbetter, PGA, and many more.
This year, for the 12th time, we gathered some very heavy hitters from the golf world to help judge our contest, including U.S. Solheim Cup Captain Stacy Lewis, PGA Tour player Sam Ryder and young LPGA star Alexa Pano.
UNDER 3
3-4 YEARS
5-6 YEARS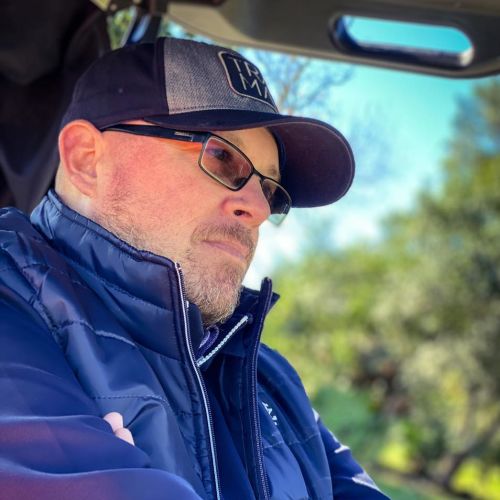 Brendon R. Elliott, PGA
Member
---
Executive Director/Founder
Sorrento, FL
Brendon Elliott is considered by his peers in the industry as one of the top youth golf coaches in the world. He is a multiple, local, state, regional, national and world award winning instructor with a focus on junior golfers ages 3-18. With numerous appearances on Golf Channel's Morning Drive, local TV, nationwide radio and countless publications, Elliott is one of the foremost experts in the youth golf arena. His Little Linksters 501c3 nonprofit is recognized as an example for introducing children as young as three to the game as well as how to help introduce youth with disabilities to our golf. Elliott has been recommended by industry titian's such as Nicklaus, Player, Floyd, Sorenstam, Speith and more. Among his numerous accolades, Elliott was named the PGA of America's 2017 PGA National Youth Player Development Award Winner in 2017.