ask & answer
Parent's Guide: Helping Your Child Build a Plan and Set Goals
By Brendon Elliott, PGA
Published on
As your young golfer moves through their development under the guidance of a PGA Coach it is imperative to understand some of the key factors that lead to long-term success. 
One critical area as your child advances into the Play to Improve and Play to Compete stages of the American Development Model is goal setting and planning. Younger children can indeed have goals, but the focus for kids 3-11 should be more in exploring the game and building motor skills. 
After some initial "testing" of skills and an evaluation of the student's mental and emotional strengths and weaknesses, it's time to start setting short and mid-term goals; 3, 6, 9 and 12 months out are points in the process where we reevaluate initial goals. 
Longer-term goals, such as a freshman in high school wanting to gain a college scholarship, remain fairly broad.
The short and mid-range goals are building blocks to reach the long-term goals and should all be considered SMART goals.
Specific, Measurable, Attainable, Realistic and Time Bound. 
It can also be helpful to segment goals into three areas— Mechanics/Technical, Mental/Emotional, Playing/Scoring.
Once goals are established, they must not ever be set in stone. The game of golf is very dynamic with many moving parts as is the life of a pre-teen or teenager, so be realistic about the need for flexibility in this process. That does not mean adjustments being made for a student not putting in the "work" or who gets off track, but more so made for life situations that come up, or other areas that may need more attention than golf, such as school.
After goal setting, the planning starts. The most important during the planning stage is learning the student's schedule and specifically what time will be realistically available to work on their game. It is critical to be realistic about what is possible from a practice standpoint and estimate the time as a guide for a path forward.
In-person lesson time is important, whether that's 1, 2 or more hours a week, but what is even more critical is the time a student puts in on their own. Simply put, you won't be able to get too far without sticking to the plan your coach puts together and taking responsibility for your own success.
Communication with your coach through this process is critical too, but that's a topic for a future article. 
Finally, fun should always be the centerpiece of your journey. Even though the word "work" has been mentioned a few times in this piece, it most certainly should not have to be a negative word. 
Work hard and have fun!
---
Find a Coach
Take the next step in your golf journey by connecting with a PGA Coach in your area.
Search Now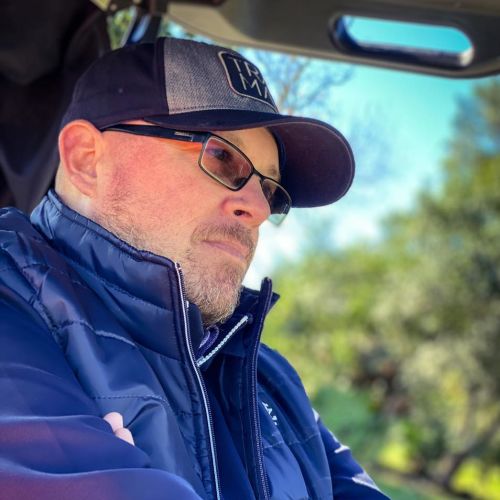 Brendon R. Elliott, PGA
Member
---
Executive Director/Founder
Sorrento, FL
Brendon Elliott is considered by his peers in the industry as one of the top youth golf coaches in the world. He is a multiple, local, state, regional, national and world award winning instructor with a focus on junior golfers ages 3-18. With numerous appearances on Golf Channel's Morning Drive, local TV, nationwide radio and countless publications, Elliott is one of the foremost experts in the youth golf arena. His Little Linksters 501c3 nonprofit is recognized as an example for introducing children as young as three to the game as well as how to help introduce youth with disabilities to our golf. Elliott has been recommended by industry titian's such as Nicklaus, Player, Floyd, Sorenstam, Speith and more. Among his numerous accolades, Elliott was named the PGA of America's 2017 PGA National Youth Player Development Award Winner in 2017.