quick coaching
The Open Champion Collin Morikawa is a Student of the Game and You Should be Too
By Brendon Elliott, PGA
Published on
Collin Morikawa of the United States celebrates after his putt on the 18th hole as he wins The Open to become Open Champion during Day Four of The 149th Open at Royal St George's Golf Club on July 18, 2021 in Sandwich, England. (Photo by Chris Trotman/Getty Images)
Collin Morikawa, 2021 Champion Golfer of the Year, has now won two out of his first eight major championships played. He won the PGA Championship and The Open Championship in his first attempts, an unparalleled achievement. 
At just 24 years old, Morikawa has already set countless remarkable marks in his amateur and very young professional career. One reason for this is his willingness to seek out advice from seasoned and accomplished veterans of the game. 
Taking your game to the next level, regardless of where it may be currently, is something that requires many things to come together all at once. It is common knowledge to most that learning the most you can about your game, how the mechanics of the game work in general and bridging the gap between the two through proper practice is the recipe to getting better from a technical standpoint. Mix in with that, learning how to play the game, so you are able to post numbers, and reach the goals you have in mind from a scoring standpoint. 
What Collin Morikawa demonstrated this week, through the story of his working with major champion Mark O'Meara, is yet another layer of how golfers can reach an entirely different level. Seeking out advice from those that have walked the journey before us is an incredible way of becoming the best that we can be. There is so much we can learn from others' experiences, and what I have always found so cool about golf, is that those that have achieved great things in the game usually love sharing those experiences with others. You hear examples of this all the time…much like we heard this week of O'Meara sharing his feelings with Morikawa on gripping the putter. 
My advice, short of taking lessons, don't be afraid to go seek out golfers in your circle that have achieved success or individuals that have a particular aspect of their game that you admire. It's always a good idea to consider working with a professional but without question, looking to other amateurs, especially those that have found success themselves, is a great way to take your game to new heights.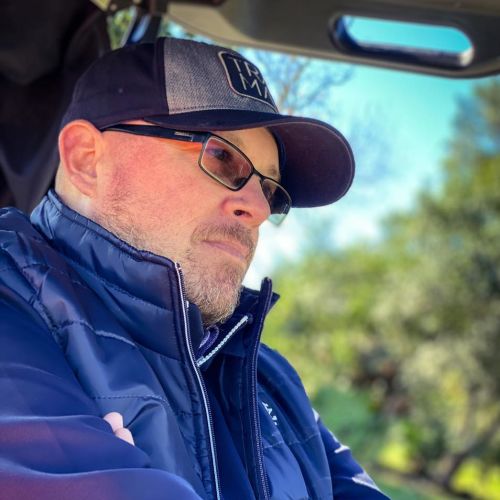 Brendon R. Elliott, PGA
Member
---
Executive Director/Founder
Sorrento, FL
Brendon Elliott is considered by his peers in the industry as one of the top youth golf coaches in the world. He is a multiple, local, state, regional, national and world award winning instructor with a focus on junior golfers ages 3-18. With numerous appearances on Golf Channel's Morning Drive, local TV, nationwide radio and countless publications, Elliott is one of the foremost experts in the youth golf arena. His Little Linksters 501c3 nonprofit is recognized as an example for introducing children as young as three to the game as well as how to help introduce youth with disabilities to our golf. Elliott has been recommended by industry titian's such as Nicklaus, Player, Floyd, Sorenstam, Speith and more. Among his numerous accolades, Elliott was named the PGA of America's 2017 PGA National Youth Player Development Award Winner in 2017.