quick coaching
The Perfect Mix: Smoothie Recipes to Help You Stay Fueled on the Golf Course
Spending time on the range working on your swing and finding a physical fitness program that is suited for your body are just a couple of keys to improving your golf game. 
Fueling the body for golf is essential to peak performance. Eating, and in this case, drinking the appropriate nutrients needed to fuel your round can be the difference between success and failure. 
With the start of the KitchenAid Senior PGA Championship, we got to thinking how we could utilize one of
KitchenAid's top appliances
to help you prepare some delicious smoothies to grab-and-go next time you're heading to the course. 
So check out the recipes below for the perfect mix to keep your body prepared to take on the course and competition. And even if your golf game isn't in form, you'll have a delicious smoothie to ease the pain. 
The Mean Green Machine (2 Servings)
1 Cup Ice

2 Cups Spinach

1 Cup Passionfruit Juice

1 Cup White Grape Peach Juice

1 Cup Frozen Peaches

1 Cup Frozen Pineapple

Optional: Protein Powder, Agave Syrup
Sunrise Paradise (2 Servings)
1 Cup Ice

1 Orange (peeled)

1 Ripe Banana (peeled)

1 Cup V8 Splash Tropical Coolada juice

1 Cup Frozen Mangos

1 Cup Frozen Pineapple

Optional: 1 Tsp. Chia Seeds, Protein Powder, Agave Syrup
Strawberry Twist (2 Servings)
1 Cup Ice

1/3 Cup Water

¼ Cup Orange Juice

1½ Cup Frozen Strawberries

½ Cup Frozen Pineapple

¼ Cup Frozen Limeade concentrate

¼ Cup Agave Syrup

¼ Cup Orange Juice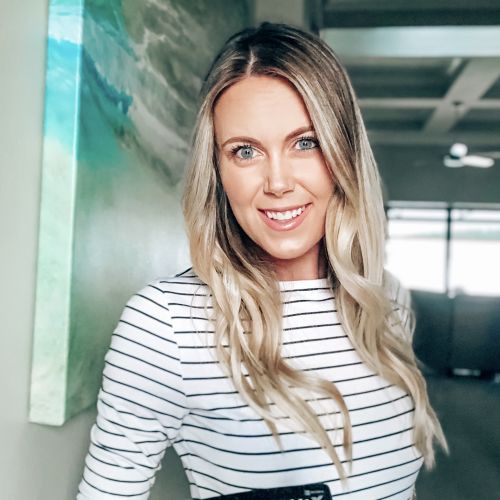 Payton Minear
Member
---
West Palm Beach, FL
I have been playing golf for 23 years and enjoy helping others fall (more) in love with the game I love most. Growing up, golf was and continues to be a family sport for me. My passion for teaching began at age seven when I started teaching my Grandma how to golf. I began my career in teaching early at the age of 16 and continue to seek ways to better myself as an instructor on the daily. I graduated from Florida Gulf Coast University with my degree in PGA Golf Management and have since been traveling North and South as a seasonal professional. I currently teach in Florida and in Massachusetts. I also provide Virtual Swing Analysis and Live Instruction on the CoachNow mobile app. I enjoy working with people of all walks of life, and all skill levels and abilities. I truly believe that we all have our own unique swings, and I focus on providing my students with what their swing style and body type demands. Simplicity is a big key with my instruction, and I look for the fewest possible changes that we need to make in order to improve ball contact and outcome. Short-game improvement, full swing, trouble shots, course management, mental performance, pre/post shot routines, and on-course instruction are just a few of the areas we could improve in your game together.