quick coaching
Two Tips to Consistently Escape the Dreaded Fried Egg Lie in the Bunker
Fried Eggs in the bunker happen. And while the sound of a fried egg in the morning sounds delicious, we're not here to talk about breakfast.
No golfer wants to walk up to a greenside bunker and see the dreaded fried-egg lie, but they're inevitable.
PGA Coach Jordan Thomas, the Director of Instruction at the Rick Smith Golf Academy, has two ways for golfers to attack and consistently escape the "Fried Egg."
Bunkers don't only come into play around the greens. Fortunately, Thomas has a piece of advice for the next time you find yourself in a fairway bunker as well.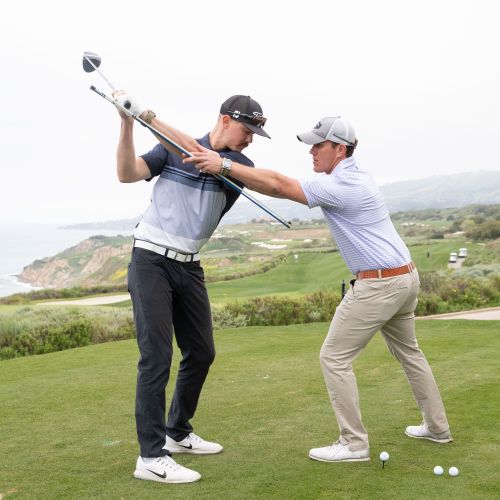 Jordan King Thomas, PGA
Member
---
Palos Verders , CA
Born in Chapel Hill, NC Jordan was taught by his grandfather since age seven. His Grandpa King was a member of Medinah Country Club his whole life as well as his great grandfather. At the age of 22 Jordan got a job in the cart barn at Ko Olina Golf Club in Kapolei, HI. While there, he refined his skills by playing in every tournament possible where he was able to play competitively at a high level within the state. In 2008 Jordan assisted in the opening of the Ernie Els design Hoakalei Country Club in Ewa Beach, HI. While there he earned his Class A certification from the PGA of America working his way to the First Assistant and Lead Instructor. Following his passion, he accepted a job teaching for Jim McLean out of Trump National Doral in Miami, FL. After a few years with Jim McLean he moved to Southern California and helped Henry Brunton open and run his golf academy at Strawberry Farms Golf Club in Irvine, CA. Wanting to understand more about the idiosyncrasies of clubfitting he accepted a job with Club Champion as a Master Fitter and Master Builder. Through all of these experiences Jordan has been able to learn from some of the best in the business. Currently Jordan sits on the board of the Southern California Teaching Committee. Currently he is head of west coast operations and Director of Instruction for the Rick Smith Golf Academy at Trump National Los Angles. To learn more go to kingthomasgolf.com as well as ricksmithgpc.com