From the PGA
What you can take away from Tiger's 82nd win
By Dan McDonald
Published on
Getty Images
Sam Snead's record of 82 PGA Tour wins was one that seemed destined to fall at the hands of Tiger Woods for many years. 
Then came the injuries. And the surgeries. And the setbacks. 
But finally, after 359 starts on the PGA Tour, Tiger reached the summit and tied Snead's career wins mark with his win at the inaugural Zozo Championship in Japan.
It's an impressive feat and an incredible journey that has left the golf world in awe.
Rory McIlroy, who has 17 wins on the PGA Tour, helped put it in perspective ahead of the WGC-HSBC Champions in Shanghai that even if he won six times each year over the next 10 years, he still wouldn't get close to Tiger and Snead's mark. 
We spoke to Brian Phelps, Director of Instruction and Player Development at Golf Club of Avon in Avon, CT to gain some further insights into this feat, what it means for the game of golf, and what lessons we can take from Tiger's latest resurgence. 
"Tiger getting to 82 wins especially the way he did it with the injuries and off course issues really is a true testament to golf being a fair game," Phelps said. "Golf favors the players that work the hardest and to see the work ethic that Tiger has continued to be famous for over the last two decades is the reason we have seen this surgically repaired 43 year old win 3 times in his last 14 events."
Those three wins over the past 14 months have helped shine a large spotlight on the game of golf and increase its exposure.
"I have seen a big uptick in golfers watching more golf especially at tournaments that Tiger is playing in," Phelps said. "But the PGA Tour as a whole is very healthy with their new young stars, core of unbelievable golfers in their late 20's and early 30's and the seasoned vets still winning on a consistent basis.
While golf fans sit back and watch history continue to be made by Tiger, Phelps says there are certainly a few lessons that we can take from his game to help improve our own scores on the course.
"The average golfer can take away that we are good at the things that we practice, if you want to become a better golfer you can't just show up at the course and expect to play well without putting in any time or effort. Being on a practice plan that is suited to your game and level of commitment will pay big dividends in the long run if you're trying to get better at this game.

"'It's a process.' I feel like I've heard Tiger say that a million times. Go visit a local PGA Professional and speak to them about Player Development. I am not saying that you need to take lessons on a weekly basis but you do need a second set of eyes who is a subject matter expert to make sure that you are practicing good habits. Once you have an idea of what you should be working on, STICK TO THE PROCESS. There will be ups and downs but the only way to get better is hard work."
Wherever your golf journey is heading, let's get you there. There are nearly 29,000 PGA Professionals ready to help. Find yours at
pga.org/journeys
.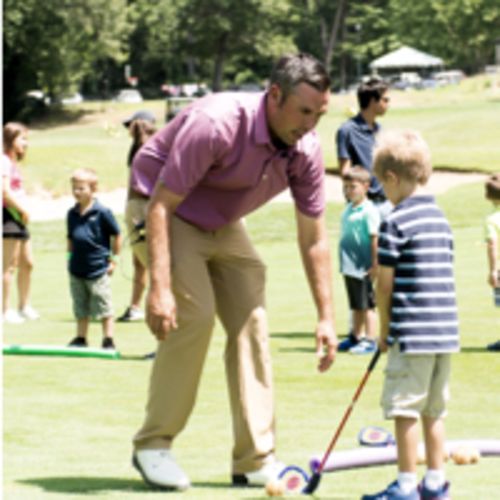 Brian W. Phelps, PGA
Member
---
Avon , CT
Brian Phelps grew up in Canton, CT and has a mother and father who were Physical Education Teachers and Coaches of multiple high school sports. Brian played baseball, wrestled, soccer and golf and was an All-State soccer player as a senior. As a young man Brian was introduced to golf at Canton Public Golf Course by a local legend Walter Lowell who was a pioneer in introducing juniors to the game of golf. Brian has decided to carry on the tradition of his parents and his roots of CPGC and specializes in introducing juniors to the game of golf by coaching kids using an athletes first mentality that will allow your junior to play golf for as long as possible with the most enjoyment possible.