quick coaching
What's Your Plan? How to Lower Your Scores on the Golf Course
By Brendon Elliott, PGA
Published on
Many golfers struggle with scoring on the golf course. Through regular practice, they may seemingly have the majority of their game at a place where they should score at certain levels but fail to do so time and time again. 
Does this sound like you? Are you a golfer that feels that your skill set does not match up with what you are scoring?
A trick my father first taught me when I was in my early teens and then what was again reiterated to me later in life when I was attempting to pass my PGA Player Ability test was this. 
Take on the course in three-hole sets, with your own personal score to achieve for every three holes. This helps you become more focused on scoring and less on mechanics and does so in a way that you are never getting too far ahead of yourself nor dwelling on past holes. 

Let's say you want to shoot 90. Every 3 holes, you will focus on scoring an aggregate of 15. Scoring 15 on every 3 holes times 6 (18 holes total) equals 90. 

Say you want to break 85. Then shoot for a score of 14 for every 3 holes. 14 for every 3-hole set, times 6 equals 84. I game-planned this exact example with a junior student of mine for a recent tournament he played in and he did one better, by shooting an 83 and placing in a tie for 3rd. This was the first time he's placed in an event…and he did not really even have his best stuff.
The greatest thing that came out of that second example was he started out double bogey, double bogey, birdie on his first 3 holes...a 6, 6, 2, for a total of 14, which was his 3-hole goal. 
Any other time, starting out with two doubles, he would have packed it in and been searching all day for something. On this day however, he stuck to the plan. At scoring after the round, he only then realized what he had done during that critical first 3-hole stretch...he did not even know he had made two straight doubles to start. He only knew that he was still on pace to shoot an 84.
Try putting this scoring plan into play for yourself, based on your own scoring goals. Taking a more bit-sized approach can really help keep you focused on scoring and not mechanics and do so in a way that you are never getting too far ahead of yourself or dwelling on past holes.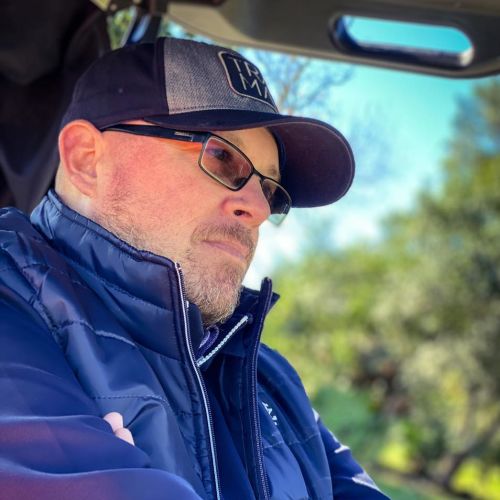 Brendon R. Elliott, PGA
Member
---
Executive Director/Founder
Sorrento, FL
Brendon Elliott is considered by his peers in the industry as one of the top youth golf coaches in the world. He is a multiple, local, state, regional, national and world award winning instructor with a focus on junior golfers ages 3-18. With numerous appearances on Golf Channel's Morning Drive, local TV, nationwide radio and countless publications, Elliott is one of the foremost experts in the youth golf arena. His Little Linksters 501c3 nonprofit is recognized as an example for introducing children as young as three to the game as well as how to help introduce youth with disabilities to our golf. Elliott has been recommended by industry titian's such as Nicklaus, Player, Floyd, Sorenstam, Speith and more. Among his numerous accolades, Elliott was named the PGA of America's 2017 PGA National Youth Player Development Award Winner in 2017.