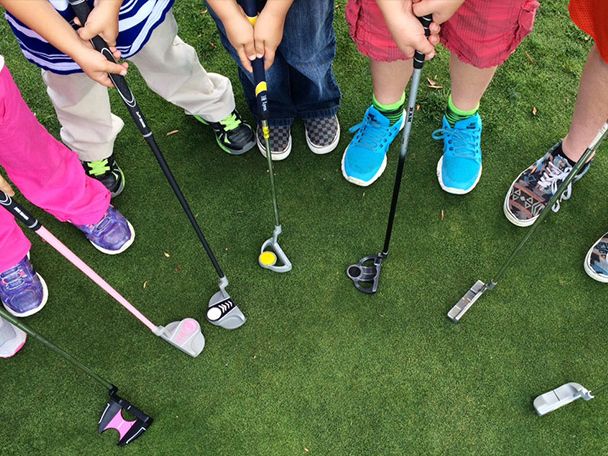 Junior Golf Class (Saturdays in August)
JJunior Golf Class
Introducing our exciting Junior Golf Class – where young athletes have the opportunity to tee off their passion for golf while unlocking a world of amazing benefits! Are you ready to discover the winning advantages of enrolling your child in our program? Here's why our Junior Golf Class is a hole-in-one choice for aspiring young golfers:
Fun-filled Learning Experience: Golf is more than just a game; it's an adventure! Our Junior Golf Class creates a supportive and enjoyable environment where children can learn and grow while having a blast. From swinging the club to sinking putts, every lesson is designed to enhance their skills and ignite a lifelong love for the sport.

Physical Fitness and Coordination: Golf is an excellent way to keep kids active and healthy. By participating in our Junior Golf Class, your child will engage in regular exercise, develop their strength, stamina, and flexibility, and improve their hand-eye coordination. They'll build a solid foundation for a healthy lifestyle while having an absolute blast on the fairways.

Focus and Concentration: Golf demands concentration, focus, and mental discipline. Our Junior Golf Class encourages young golfers to fine-tune their ability to concentrate on the task at hand, enhancing their attention span both on and off the golf course. These skills can be transferred to their academic studies and other areas of their lives, setting them up for success in the future.

Life Skills and Values: Golf is a game that instills values such as honesty, integrity, patience, and respect. Our Junior Golf Class places a strong emphasis on character development, teaching young players important life skills that will stay with them throughout their lives. They'll learn about sportsmanship, etiquette, and the value of hard work, empowering them to become well-rounded individuals.

Social Interaction and Team Building: Golf is not just an individual sport; it's also an opportunity for social interaction and teamwork. In our Junior Golf Class, your child will meet other young golfers, make friends, and learn how to collaborate effectively. They'll develop communication skills, build self-confidence, and experience the joys of teamwork and healthy competition.

College and Scholarship Opportunities: Golf is a sport that offers exciting prospects for college scholarships. By starting early in our Junior Golf Class, your child will have a head start in developing their skills and showcasing their talent. We provide guidance and support to help them navigate the path towards college golf programs, increasing their chances of earning scholarships and opening doors to a brighter future.

Lifetime Passion: Golf is a sport that can be enjoyed for a lifetime. By enrolling your child in our Junior Golf Class, you're introducing them to a passion that can accompany them throughout their lives. They'll have the opportunity to form lasting friendships, build memories, and continue playing the sport they love well into adulthood.
Don't miss out on this incredible opportunity for your child to experience the transformative power of golf. Enroll them in our Junior Golf Class today and watch them grow into confident, skilled golfers while reaping the many benefits this fantastic sport has to offer!
What you Get
1 class per week (month long program)

Range balls before and after class

Instruction from a PGA Coach

Engaging & Fun Environment
---
Event Details
Starts on Sat, Aug 5 • 12:00 PM - 1:00 PM (PDT)
4 sessions
Sat, Aug 5 • 12:00 PM - 1:00 PM (PDT)
Sat, Aug 12 • 12:00 PM - 1:00 PM (PDT)
Sat, Aug 19 • 12:00 PM - 1:00 PM (PDT)
Sat, Aug 26 • 12:00 PM - 1:00 PM (PDT)
Registration closes on Saturday, August 5 • 7:00 PM
Book this event
---
Event date
Starts Sat, Aug 5
12:00 PM - 1:00 PM (PDT)
4 sessions
Cost
$150.00
---
Location
Wine Valley Golf Club
Walla Walla, WA
Event Host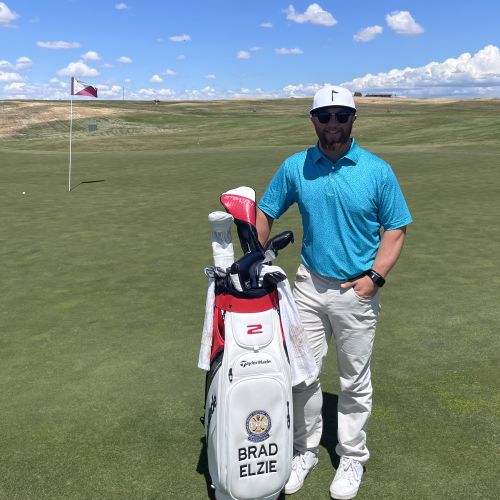 Send a message