A Change Tony Finau Made That Could Help Golfers with their Putting Stroke
Tony Finau has power to burn, but a change he made last season is paying off and has him in contention at the 2020 PGA Championship.
Finau made a change in his approach on the greens that PGA Coach Nick Duffy says amateur golfers could try if they too find themselves struggling to make putts. The change appears to be paying off this week for Finau as he looks to secure the Wanamaker Trophy for his first major championship.
You can visit
PGA.com/Coach
to search for and connect with a coach in your area to start improving your game today.
One way that Tony has improved his putting in the last year was changing to a claw grip midway through the season. This is a good hand placement for amateur golfers to try if they have an overly active trail hand through impact. The claw grip is just placing your trail fingertips down and on the front of the putter grip with your thumb on the underside of the grip. Before trying this make sure your setup and posture are solid by using a putting mirror to double-check eye-line and distance from the ball. -- PGA Coach Nick Duffy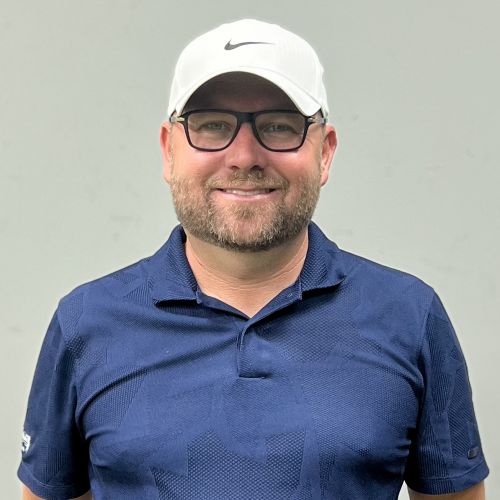 Nick Duffy, PGA
Member
---
Celebration , FL
A native of Kissimmee, FL, Nick Duffy brings a passion for teaching and years of playing experience. He grew up playing junior golf and qualified for the 98 and 99 US Junior Championships. A graduate of Northwood University, where the team had 3 top tens in national championships. After college, he went on to play professional golf on the Hooters, Golden Bear and Gateway Tours. Nick is a PGA of America Class "A" professional and Proponent group member. He was also named on the Golfdigest list of "Best Young Teacher". His main focus has been on junior golf through being a Senior Head Coach at Bishops Gate Golf Academy, Core Golf Academy and Gary Gilchrist Golf Academy. He has coached every level of player from Professional Golfers, Collegiate Golfers, AJGA Champions, numerous high-level junior golfers and beginning golfers. Mentored by many of the world's best Golf Coaches, Bio Mechanics, and Mental Performance Coaches including Kevin Smeltz, Sean Foley, David Orr, James Lietz, Gary Gilchrist, Patti McGowan, Matt Messer, Dr Rob Neal, Dr Brendan McLaughlin, Iain Highfield, and Paul Dewland He currently teaches out of Celebration Golf Club