quick coaching
A Delicate Balance in Golf: Technicality vs. Mentality
By Brendon Elliott, PGA
Published on
In his post victory press conference last week at the Wells Fargo Championship, Rory McIlroy shared this… "It's OK telling yourself mentally to be strong and mentally play with freedom, but, if you can't make a swing to hit a fairway, it's very difficult, so you need to get the technical part right. Then you can dial in the mental. That's sort of the process that I've been on. I've spent some time with Bob Rotella over the last couple of months. But Pete (Cowen) would always say, if I don't do my job right, Bob can't do his right."
As a coach, it's easy for me to say to a student to keep your head in the game or trust the process, or any other similar notion that helps them from a mental standpoint. The reality is that this is a tough task for any golfer, no matter what their ability level, to do…even the best in the world like Rory Mcllroy.
The things that separate the best in the world from the average golfer are many but the things the average golfer can learn from the best in the world are many as well. What Rory said in this quote is telling on many levels and that was what I wanted to share today.
Being Mentally Strong…
Having a strong and positive mental outlook and attitude will always serve a golfer well. There is no denying that. However, as Rory said, if you are not swinging a swing that can hit a fairway, you can't mentally get yourself out of that. Being strong mentally in golf does require you to also be realistic about where your game is currently at. Having realistic expectations of what you are capable of on the golf course or while developing an aspect of your game is a must. Knowing that certain steps and incremental accomplishments need to happen as you evolve as a golfer is especially important in reaching any goal you may have. Accepting failure as part of the process is all part of becoming mentally strong and will also help as you fine tune a mechanical aspect of your game.
Technical and Mental go Hand-in-Hand…
As Rory said, you can't have one aspect firing on all cylinders if the other isn't. Working on your mechanics and your mental in unison is the recipe for advancing your game forward. The mechanical requires repetition and practice over time and the mental requires you to go through failures, sometimes many, to make you strong enough to get through bumps in the road throughout the course of a round.
Regardless of if you are working with a Swing Coach as Rory does with Pete Cowen, or a Mental Guru like Bob Rotella, or not, you will be well served to find a good balance of working on both aspects, mechanical and mental, in unison within your own game.
Looking for more great coaching content? Visit 
www.pga.com/pga-coaching-live
 during the PGA Championship to tune into PGA Coaching Live presented by Cadillac
.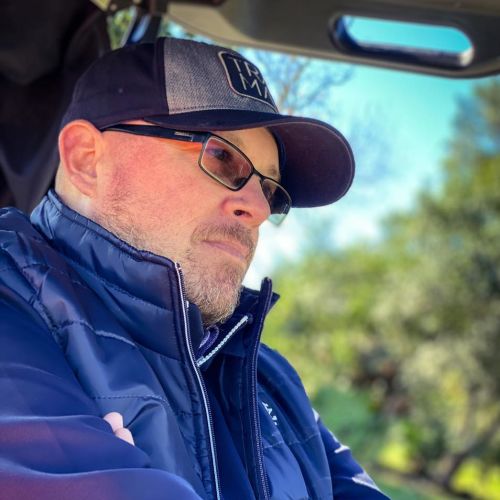 Brendon R. Elliott, PGA
Member
---
Executive Director/Founder
Sorrento, FL
Brendon Elliott is considered by his peers in the industry as one of the top youth golf coaches in the world. He is a multiple, local, state, regional, national and world award winning instructor with a focus on junior golfers ages 3-18. With numerous appearances on Golf Channel's Morning Drive, local TV, nationwide radio and countless publications, Elliott is one of the foremost experts in the youth golf arena. His Little Linksters 501c3 nonprofit is recognized as an example for introducing children as young as three to the game as well as how to help introduce youth with disabilities to our golf. Elliott has been recommended by industry titian's such as Nicklaus, Player, Floyd, Sorenstam, Speith and more. Among his numerous accolades, Elliott was named the PGA of America's 2017 PGA National Youth Player Development Award Winner in 2017.