quick coaching
A Lesson from The Legendary Arnold Palmer: Swing Your Swing
By Brendon Elliott, PGA
Published on
Arnold Palmer during the 59th Senior PGA Championship held at the PGA National Golf Club in Palm Beach Gardens, Florida. April 16-19, 1998. (Photograph by The PGA of America)
Whether it be Tony Finau at the Northern Trust, Anna Nordqvist at the AIG Women's Open or Rob Pampling at the Champions Tour Boeing Classic, we see a uniqueness to many of the modern winners week in and week out on the major professional tours. Not long ago, there was a quest for that ever-elusive, perfect swing.
Today much like was the case in golf's Golden Era in the '50s and '60s, golf swings show a great deal of uniqueness and imagination. 
What many of today's best players know and master is the ability to stay true to their own swing. They also know how to score and put the ball in the hole in the fewest strokes possible. 
Arnold Palmers Famous Quote
While there are certain technical aspects that are in every great player's swing, such as the ability to control the face at impact, and do so consistently, not even that is something that is cookie cutter. 
Some players come over and across the line with a slightly open face to their target line, hitting a cut…others come more from the inside and swing out with a slightly closed clubface and hit a draw. The idea is to groove your swing to the point that it's repeatable. The great Arnold Palmer famously summed up the idea of embracing your own uniqueness…
"Swing your swing. Not some idea of a swing. Not a swing you saw on TV. Not that swing you wish you had. No, swing your swing. Capable of greatness. Prized only by you. Perfect in its imperfection. Swing your swing. I know, I did."
What's Most Important 
What is most important for players to understand, from a technical standpoint, is to know the basic fundamentals; What the ball flight laws are and truly have an understanding of the cause and effect between how a club is swung and how the ball reacts based on that swing. This applies to all facets of the game too. From full swing to short game and putting.
We are all different…different body types, heights, weights, strengths, weaknesses and perhaps even an injury or disability we have to work with. I saw a news report just the other day on social media where a gentleman that had no arms and legs taught himself not only how to play the game, but mastered it enough to make a hole in one!
Beyond the mechanics of the game, learning how to play, and more importantly, score, is what's equally as important. Get the ball in the hole in as few strokes as possible…no matter what. As I've pointed out in previous articles, and what I joke with my students about all the time, is the fact that there are no pictures on a scorecard. 
Nobody, besides those who see it, would ever know that you skulled your 9 iron on the par 3 third, to make that hole in one…they would only know you made an ace! And you know what? Do you really even care if the ball only got 2 feet off the ground for your first hole-in-one? 
Learn all you can about the mechanics and technical aspects of the game. Learn how to score. And as Mr. Palmer said, "Swing Your Swing, not some idea of a Swing."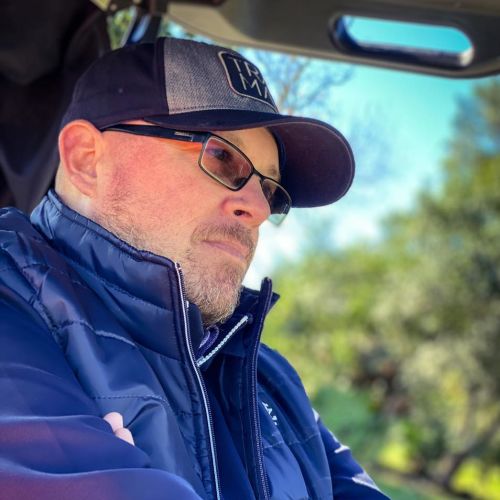 Brendon R. Elliott, PGA
Member
---
Executive Director/Founder
Sorrento, FL
Brendon Elliott is considered by his peers in the industry as one of the top youth golf coaches in the world. He is a multiple, local, state, regional, national and world award winning instructor with a focus on junior golfers ages 3-18. With numerous appearances on Golf Channel's Morning Drive, local TV, nationwide radio and countless publications, Elliott is one of the foremost experts in the youth golf arena. His Little Linksters 501c3 nonprofit is recognized as an example for introducing children as young as three to the game as well as how to help introduce youth with disabilities to our golf. Elliott has been recommended by industry titian's such as Nicklaus, Player, Floyd, Sorenstam, Speith and more. Among his numerous accolades, Elliott was named the PGA of America's 2017 PGA National Youth Player Development Award Winner in 2017.