quick coaching
Don't Forget the Ultimate Goal: Lowering Your Scores
By Brendon Elliott, PGA
Published on
In coaching golf, a lot of emphasis is put on the technical aspects of the game. Pre-shot fundamentals of Posture, Grip and Alignment. In swing fundamentals such as path, pre-impact, impact and post impact. Fundamentals of what makes the ball fly or what we call the Ball Flight Laws; Center Face Contact, Angle of Attack, Face Angle, Speed and Path. Then of course all the short game shots; chipping, pitching, bunker and putting. That is a lot to learn from a technical standpoint.

Learning the technical elements of the swing, practicing it and becoming proficient at all of it will undoubtedly help golfers reach goals they set for themselves. However, the whole point of the game, beyond the technical fundamentals, is about putting the ball in the hole in the fewest number of shots. That part, in and of itself, is an entirely separate part to learn how to master in order to find success. To reach the pinnacle of golf mastery, if such a thing even exists, requires mastering both fundamentals and how to PLAY the game…or how to score.

I'll always remember, when growing up in upstate New York, how my dad used to play the 10th hole at our then home course, Canasawacta CC. A sharp dogleg left, almost 90 degrees, right to left Par 5 of about 500 yards. The hole had OB left and right and was tree lined down the entire right side and down the left side for about 350 yards roughly. Many would try to hit a sweeping draw driver or 3-wood around the corner to get themselves into go-for-it range in two shots, however, this would bring all the trouble, on both sides of the hole into play. My father would famously play the hole by hitting a 5 iron, 5 iron and pitching wedge into the hole verse trying to "go-for-it." He always would tell me that by playing smart, and eliminating the chance of trouble, that he would have more tries for birdie on that hole than any of his league playing partners, and he was right.

I encourage you to learn how to "PLAY" golf and get creative when playing practice rounds. Maybe play one day with no woods, or another day with one, two or three clubs, perhaps just a wedge one day for 9 holes. You can learn a lot by doing this. You will certainly surprise yourself on what you are capable of when you must use some creativity in getting the ball into the hole with 1 or 2 clubs.

Remember, there are no pictures of each of your shots on a scorecard. Only the final score. Most of us have no cameras on us as we play (thankfully!), and nowhere does it say the shots need to look pretty every time we hit them…they just need to get in the hole in as few shots as possible.

It's important to have fun with this as you learn more about how to score.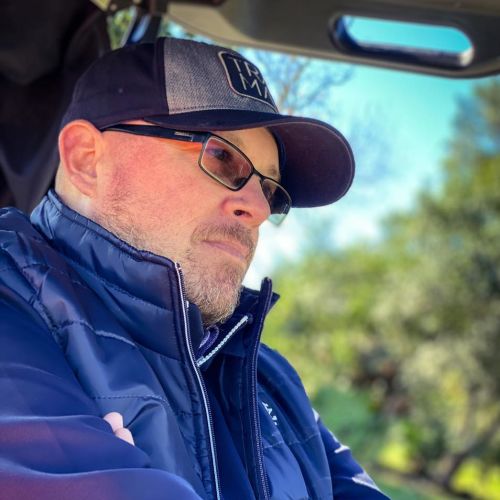 Brendon R. Elliott, PGA
Member
---
Executive Director/Founder
Sorrento, FL
Brendon Elliott is considered by his peers in the industry as one of the top youth golf coaches in the world. He is a multiple, local, state, regional, national and world award winning instructor with a focus on junior golfers ages 3-18. With numerous appearances on Golf Channel's Morning Drive, local TV, nationwide radio and countless publications, Elliott is one of the foremost experts in the youth golf arena. His Little Linksters 501c3 nonprofit is recognized as an example for introducing children as young as three to the game as well as how to help introduce youth with disabilities to our golf. Elliott has been recommended by industry titian's such as Nicklaus, Player, Floyd, Sorenstam, Speith and more. Among his numerous accolades, Elliott was named the PGA of America's 2017 PGA National Youth Player Development Award Winner in 2017.