quick coaching
Even Tiger Woods Has Bad Days: Tips to Help Golfers Who Struggle on Greens
Even the best golfers in the world like Tiger Woods find themselves wondering just how certain areas of their game have gone awry from time to time.
Woods made 114 feet of putts in the opening round of the 2020 PGA Championship but totaled just 119 in the second and third rounds combined. The question of why may remain unanswered, but it's worth addressing how amateur golfers who find themselves in a similar situation can regroup to find their stroke.
PGA Coach Payton Minear, an Assistant Professional at the Country Club of Darien, has some tips to keep in mind if you find yourself struggling on the greens.
-----
This weekend, we got a fine look into what can happen if our putter is not "hot." Many golfers seemed to struggle with the green speeds, and the spotlight was on Tiger's putting at the 2020 PGA Championship. As we know, when we are making putts, we are scoring well; When the ball is not making it into the hole, our score begins to quickly add up.
Tiger reflected on his rounds, deeming his putting to be a hindrance in his scoring capabilities, "I had my opportunities to shoot a pretty good number today, and I didn't do it."
It's humbling to know that even the best of the best have their struggles, and it's how we go about conquering these troubles to make a bounce-back.
A few tips I would suggest when your putting is "sub-par":
Confidence
Obviously having the proper fundamentals is key, but the trick to being a better putter is having the confidence. Find some way to change your thinking around from "I hope I don't three-putt this again" to "I see the ball rolling into the hole, I'm going to make this putt." The moment we let doubt sneak into our conscious mind, our chances of making the putt go down, drastically.
Figure out the speed
Speed control is by far one of the more important elements when thinking about making a putt. Having the right speed will allow our ball to be closer to the hole (if it doesn't go in) and eliminate three-putts. How are the greens rolling that day? What are the course conditions like: Is it sunny or windy that will cause the greens to roll faster? Or is it damp and humid, causing the greens to roll slower? If you tend to be blowing the ball by the hole too far, try and think about the hole located a couple of feet short of the hole for your next lengthy putt.
Give it a chance
A ball that arrives short of the hole, and on the wrong side of the hole will never have the chance to go in the hole. Putt with a putting stroke to make every putt, and if it does not go in, it ends up less than a foot past the hole. Playing more break is key as well - a ball that is missed on the "low side" of the hole never has an opportunity to go in.

With confidence, the right speed, and the right line, you are sure to start seeing more putts drop.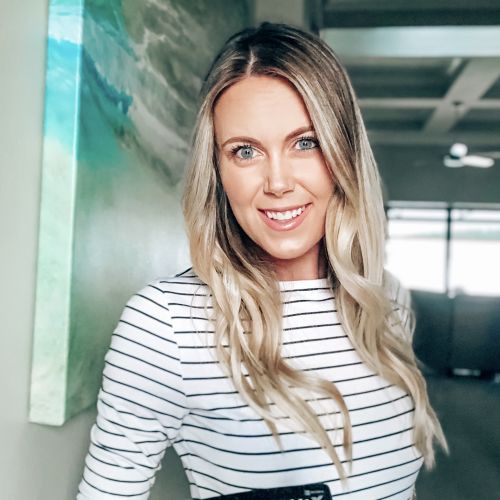 Payton Minear
Member
---
West Palm Beach, FL
I have been playing golf for 23 years and enjoy helping others fall (more) in love with the game I love most. Growing up, golf was and continues to be a family sport for me. My passion for teaching began at age seven when I started teaching my Grandma how to golf. I began my career in teaching early at the age of 16 and continue to seek ways to better myself as an instructor on the daily. I graduated from Florida Gulf Coast University with my degree in PGA Golf Management and have since been traveling North and South as a seasonal professional. I currently teach in Florida and in Massachusetts. I also provide Virtual Swing Analysis and Live Instruction on the CoachNow mobile app. I enjoy working with people of all walks of life, and all skill levels and abilities. I truly believe that we all have our own unique swings, and I focus on providing my students with what their swing style and body type demands. Simplicity is a big key with my instruction, and I look for the fewest possible changes that we need to make in order to improve ball contact and outcome. Short-game improvement, full swing, trouble shots, course management, mental performance, pre/post shot routines, and on-course instruction are just a few of the areas we could improve in your game together.