quick coaching
Ground Your Game in a Routine to Play More Consistent Golf
By Brendon Elliott, PGA
Published on
Harris English of the United States lines up a putt on the 17th green during the final round of the Travelers Championship at TPC River Highlands on June 27, 2021 in Cromwell, Connecticut. (Photo by Michael Reaves/Getty Images)
After witnessing the incredible 8-hole playoff Sunday at the Travelers Championship my longstanding thought on one of the most important aspects of playing consistent golf was reaffirmed. This concept is simple yet seems a difficult one for many amateurs to follow consistently.
A routine can help keep your thoughts grounded while playing a round and will set you up to score closer to your potential.
Very often, golfers possess a skill set that does not correlate with the scores that they shoot. Meaning, the ability to hit shots or execute shots in practice doesn't always translate to their game on the course for a score.
Find a Coach
Take the next step in your golf journey by connecting with a PGA Coach in your area.
Search Now
Tour players separate themselves by being able to execute the shots they are capable of hitting while competing in tournament play because they are fully aware of the importance of a routine. It is not just the notion of a pre-shot routine either, it is also the mindset, and prepared approach that they take when competing. 
It's not easy to stick to a routine, especially when emotions are constantly pulling at us during a round. Take for example the 8-hole marathon playoff Sunday at The Travelers. Harris English and Kramer Hickok both showed tremendous resolve in sticking to their routines but also being flexible enough to adjust to circumstances that arose.
This idea of sticking to a routine, or more specifically, a consistent pattern, is not easy. In major championships, with the game's best of the best playing their hearts out, you see leaderboards thinning out down the stretch on Sunday…the pressure at that level is immense and inevitably, many succumb to that pressure.
"Because there are different circumstances on each shot, one should not necessarily be married to an exact routine on every shot but rather be flexible within the framework of a consistent routine. Consistency of a routine is important because it allows golfers to be able to relax easier and settle into the shot. At times, amateur golfers get overwhelmed out there and get out of their routine while professional golfers usually are comfortable regardless of the circumstances."
Working solely on the technical aspects of the game will only take you so far. Working on the mental side as well as your planning and preparation while playing is equally, if not, more important to your long-term success.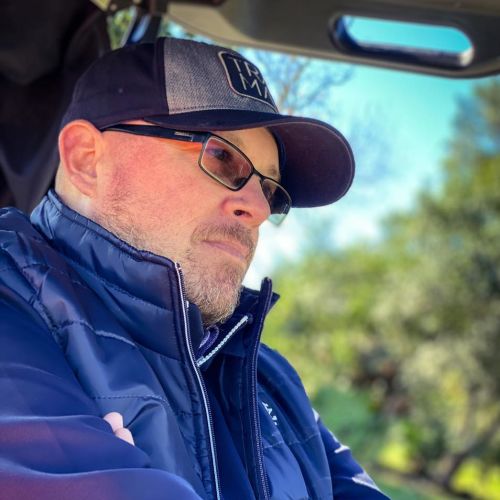 Brendon R. Elliott, PGA
Member
---
Executive Director/Founder
Sorrento, FL
Brendon Elliott is considered by his peers in the industry as one of the top youth golf coaches in the world. He is a multiple, local, state, regional, national and world award winning instructor with a focus on junior golfers ages 3-18. With numerous appearances on Golf Channel's Morning Drive, local TV, nationwide radio and countless publications, Elliott is one of the foremost experts in the youth golf arena. His Little Linksters 501c3 nonprofit is recognized as an example for introducing children as young as three to the game as well as how to help introduce youth with disabilities to our golf. Elliott has been recommended by industry titian's such as Nicklaus, Player, Floyd, Sorenstam, Speith and more. Among his numerous accolades, Elliott was named the PGA of America's 2017 PGA National Youth Player Development Award Winner in 2017.