Game Changers
Group Lessons Are Helping Players Push Each other to New Heights
No one wants to sit on the sidelines.
Mike Carbray, the 2018 Illinois PGA Teacher of the Year and Director of Instruction at Butterfield Country Club in Oak Brooks, Illinois, wanted to help his members qualify for the club's annual invitational tournament, but there was just one problem.
Time.
He couldn't help enough members by simply booking individual lessons. There just wasn't enough time in the week. So five years ago, Carbray started a group practice program to help members of all levels work towards qualifying for their flights.
"The biggest benefit of group lessons is I'm able to service more people than when I book traditional 1-hour lessons," Carbray shared. "The byproduct is they're doing it with their friends or meeting other members that they can practice with on their own."
Carbray saw success with the program from the jump, helping nearly all nine of the individuals from the first 'boot camp' qualify for the invitational. This year, nearly 20 individuals took the class and a handful of groups formed for lessons on different days.
"They all want to be better and they all want to make it," Carbray said. "When we're in the group, we're on the same team and we're there to push each other and hopefully perform our best on qualifying day."
The program focuses on practice routines, course management & strategy and learning key elements of the mental side of the game. In the end, the players are able to work together & rely on one another to take their game to the next level.
"In the back of your mind you always wonder how much adults are going to be receptive to group lessons," Carbray said. "It has been pretty eye-opening to see how much interest there was to work on their games collectively."
Find a Coach
Take the next step in your golf journey by connecting with a PGA Coach in your area.
Search Now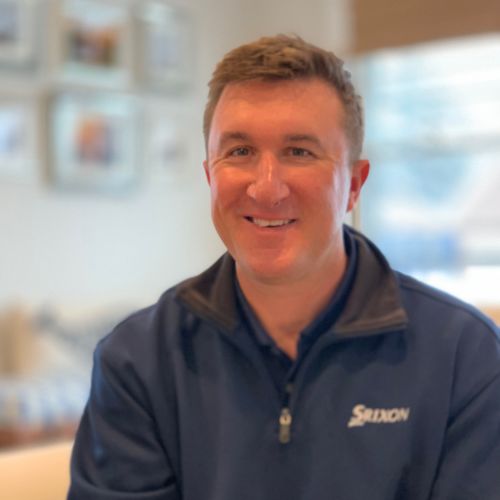 Michael T. Carbray, PGA
Member
---
Director of Instruction Butterfield CC
Oak Brook, IL
Mike Carbray is a PGA Teaching Professional dedicated to improving your golf game. Located in Chicago Owner of Journey 2 Better Golf Indoor Golf Studio Director of Instruction Butterfield Country Club 2018 Illinois PGA Teacher of the Year Ranked #7 Instructor in Illinois by Golf Digest Magazine 2012 Illinois PGA Junior Golf Leader US Kids Golf Master Instructor 20 years Teaching Experience