Game Changers
From Juniors to Seniors, PGA Coach Mike Carbray Leads Golfers to Success through ADM Training
PGA Coach Mike Carbray is no stranger to the principles of the American Development Model.
The Director of Instruction at Butterfield Country Club in Oak Brook, Illinois, and 2018 Illinois PGA Teacher of the Year has seen the importance of leading golfers through the stages of training before entering into higher levels of coaching for much of his career.
"I've always seen the importance of how a person moves or how a kid needs to move before they can hit a golf ball," Carbray said. "When the PGA instituted ADM training, it provided me with the materials and education help parents and golfers to understand the importance of it as well."
Carbray starts all of his coaching sessions with juniors with a series of exercises, drills not related to the golf swing, and activities the kids enjoy.
Carbray works with golfers of all ages — from beginners to Division I athletes and scratch golfers who compete regularly for club championships. The ADM principles are a key part of his coaching philosophy no matter the age of the student.
"It's just as important for older golfers as well," Carbray said. "Fifteen years ago I may have been hesitant in taking a golfer in their 50s and asking them to do some athletic movements, but I know it is better for the golfer and I know they need to be able to do it."
And just as important to improving their golf game, Carbray wants to improve their functional fitness and athleticism for their health.
"I was coaching a 79-year old male golfer who is still very good," Carbary shared. "We were doing different stretches, different mobility movements and we do those things because it's helping them get through the day-to-day activities of their life, not just their golf swing."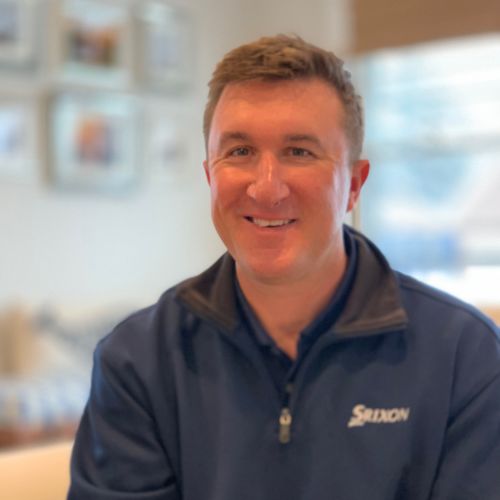 Michael T. Carbray, PGA
Member
---
Director of Instruction Butterfield CC
Oak Brook, IL
Mike Carbray is a PGA Teaching Professional dedicated to improving your golf game. Located in Chicago Owner of Journey 2 Better Golf Indoor Golf Studio Director of Instruction Butterfield Country Club 2018 Illinois PGA Teacher of the Year Ranked #7 Instructor in Illinois by Golf Digest Magazine 2012 Illinois PGA Junior Golf Leader US Kids Golf Master Instructor 20 years Teaching Experience
Learn More About Each Stage of ADM