Game Changers
Harold Varner III & Dustin Johnson Share Their Secret to Success
Harold Varner III of the United States reacts with caddies Chris Rice and Ted Scott after putting on the 14th green during THE NORTHERN TRUST at Liberty National Golf Club on August 20, 2021 in Jersey City, New Jersey. (Photo by Sarah Stier/Getty Images)
Without question, golf is one of the most difficult sports there is to achieve higher levels of success.
For many however, the simplicity of this secret to playing better golf may be met with some skepticism and may take them time to fully understand and embrace it. What I propose to you and have proposed to countless students over the years as being one of the biggest secrets to success with playing good golf is quite simply to HAVE FUN!
Keeping fun at the forefront, no matter what level of player one is, happens to be one of the key cornerstones of my teaching. To help support my beliefs, I have been on a recent quest to ask PGA Tour, Champions Tour, and LPGA Tour stars one simple question…
No matter what level a golfer's game is at, how important is having fun in golf?
To start, I'd like to share input that I've received from PGA Tour star's Harold Varner III and Dustin Johnson, and Champions Tour star and NBC and Golf Channel Commentator, Peter Jacobsen.
"Having fun with golf is extremely important. Only a select few get paid to play this game and that likely ain't you!! So why not have fun? A majority of golfers are paying for golf, even overpaying at some places. My hope is that young golfers & new golfers understand that a golf course can teach them about life. It can help mold relationships together. It can help them be better at life. Most importantly, it's a great place to get away from the difficult world we live in today. Have a few drinks, crack a few beers, bet a few bucks and enjoy those hours of pure happiness with great people." - Harold Varner III
"Regardless of whether you're a world-class player competing at the highest level, or a beginner just learning the game, the idea is to have fun. I learned at a young age that golf is a very tough game, and I was going to hit lots of bad shots. You have to have realistic expectations of yourself and remember that you're probably going to hit more bad shots than good ones. I've spent much of the past few years as the number one player in the world and I still hit poor golf shots every day. The key is to learn from them, put them behind you and move on to the next shot. Once you learn to do that, you'll not only play better golf, but most importantly, you will have more fun playing!" -Dustin Johnson
"We all have to remember that we PLAY golf, not WORK golf, which should be the constant perspective. When we get stressed or upset or feel the pressure on the golf course, we have to stop and remind ourselves that we choose to do this, we choose to play golf and put ourselves here. Frustration, anger, pressure, uncertainty….these are all intangibles we create internally and by simply reminding yourself that you WANT to do this, should immediately help you relax and have fun." -Peter Jacobsen
---
Find a Coach
Take the next step in your golf journey by connecting with a PGA Coach in your area.
Search Now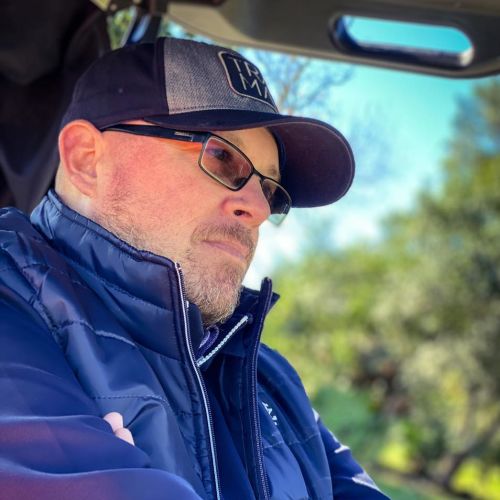 Brendon R. Elliott, PGA
Member
---
Executive Director/Founder
Sorrento, FL
Brendon Elliott is considered by his peers in the industry as one of the top youth golf coaches in the world. He is a multiple, local, state, regional, national and world award winning instructor with a focus on junior golfers ages 3-18. With numerous appearances on Golf Channel's Morning Drive, local TV, nationwide radio and countless publications, Elliott is one of the foremost experts in the youth golf arena. His Little Linksters 501c3 nonprofit is recognized as an example for introducing children as young as three to the game as well as how to help introduce youth with disabilities to our golf. Elliott has been recommended by industry titian's such as Nicklaus, Player, Floyd, Sorenstam, Speith and more. Among his numerous accolades, Elliott was named the PGA of America's 2017 PGA National Youth Player Development Award Winner in 2017.