quick coaching
Mastering Match Play: The Keys to Club Selection
You're going to be presented with plenty of opportunities to play off the shots of your opponent in match play.
It's critical to take advantage of their mistakes and match their strengths within the course of the match, especially when they are the first to tee off.
If your opponent hits an errant tee shot, it would be strategic to hit a shot with a trusted iron on a safer line to keep yourself out of trouble. If they pipe their drive down the middle of the fairway, you may want to try to match them swing for swing. It's these types of decisions you have to weigh and keep your strategy in mind to come out on top.
When you do need to step up and bomb one down the middle, make sure you're ready. This 'Step Drill' from PGA Coach David Bach will help prepare you to transfer your weight and let it fly.
The Step Drill
Focus on your weight shift; Loading into your right side on the backswing & shifting your weight to your left side on the downswing (for right-handed players)

Take a step back to bring your feet together in your backswing.

Step forward with your lead foot on the downswing.

Repeat the exercise five times to get make sure you get the proper feel of the weight transfer.
Watch the full video with Bach and Parsons at the top of the page & be sure to find a PGA Coach near you for more golf lessons that will help your game.
Find a Coach
Take the next step in your golf journey by connecting with a PGA Coach in your area.
Search Now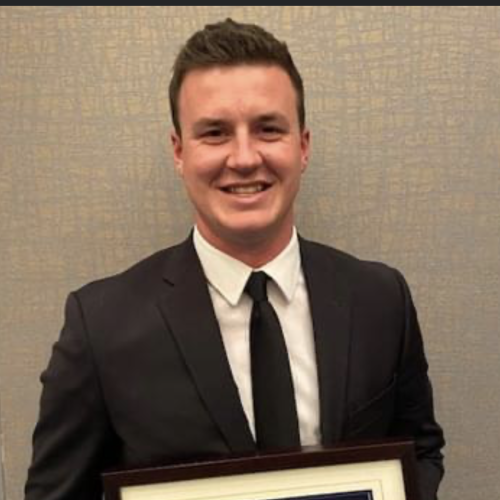 David Bach
Member
---
2nd Assistant Golf and Teaching Professional
Cleveland, WI
My name is David Bach I am the 2nd Assistant golf professional at Whistling Straits home of the 2020 Ryder Cup. I am also a Teaching Instructor for our Kohler Golf Academy. I am very passionate in delivering the joy and experiences golf has brought to me in my life to my students. My goal for all my students is to ensure a fun and enjoyable environment where all my students can reach their potential. I also have experience working with kids in our junior programs and in my 4 seasons as a PGA Jr. League coach.