quick coaching
"Play the Course" on The Range To Lower Your Scores
By Brendon Elliott, PGA
Published on
Many, many golfers suffer from not being able to take great range sessions onto the golf course. Are you one of those? Do you practice well on the range and short game practice areas but fail to score on the course? Maybe the way you practice has something to do with that...
Most golfers conduct a range session where they hit 10-15 balls per club, starting with wedges and working their way up through the bag. There is nothing wrong with this in and of itself. However, when we are on the course, playing for score, this is never a scenario that plays out...where we get to hit multiple balls with the same club in a row. In that typical range session or short game practice session, where we hit the same shot repeatedly, with no real goal other than hitting solid shots, we can consider it a good session if we hit 8 out of 12 shots well. On the course, we do not have that luxury of the repetitiveness of hitting the same shot over and over. We must work with the results of one shot with a particular club, then go to the next shot and continue to try and advance the ball until holed. Obviously, that singular shot on the course weighs much more than it does in a range session or when hitting 20 chips from the same spot.
Do not get me wrong, there is all kinds of merit to practicing the typical way that many of us do. It creates repetition and allows you to work on technical aspects that you and your coach may be working through with your swing.
So, what will help you in taking practice sessions to the course?
Try alternating your typical practice routine with the idea of "playing the course" while on the range. Set the scenarios of each hole you will play on the course and do this on the range. If the first hole is a long par 5 with trouble all down the left side, then visualize that scenario and play out the entire hole, short of the putting portion. The variance of club selection as you go through this exercise combined with practicing game time visualization will better prepare you for the course.
Over time, you will start seeing the fruits of your labor helping you score better. To become an Ace on the course, you need to practice as you would like to play and play as you practiced doing so...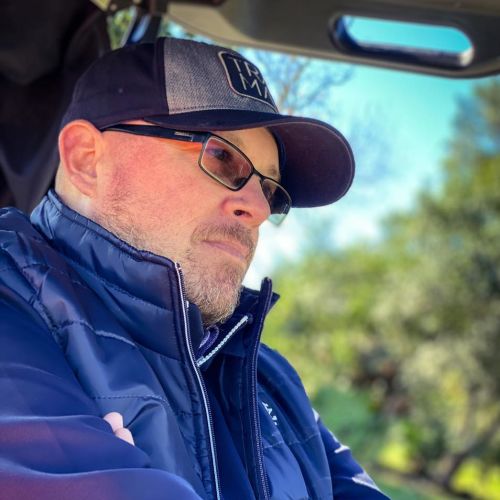 Brendon R. Elliott, PGA
Member
---
Executive Director/Founder
Sorrento, FL
Brendon Elliott is considered by his peers in the industry as one of the top youth golf coaches in the world. He is a multiple, local, state, regional, national and world award winning instructor with a focus on junior golfers ages 3-18. With numerous appearances on Golf Channel's Morning Drive, local TV, nationwide radio and countless publications, Elliott is one of the foremost experts in the youth golf arena. His Little Linksters 501c3 nonprofit is recognized as an example for introducing children as young as three to the game as well as how to help introduce youth with disabilities to our golf. Elliott has been recommended by industry titian's such as Nicklaus, Player, Floyd, Sorenstam, Speith and more. Among his numerous accolades, Elliott was named the PGA of America's 2017 PGA National Youth Player Development Award Winner in 2017.