quick coaching
Putt Better Under Pressure With This Simple Putting Tip
By Brendon Elliott, PGA
Published on
Patrick Cantlay after making a putt on Saturday afternoon at the Ryder Cup.(Getty Images)
I want to help you channel your inner Ryder-Cupper.
You've seen over the last two days at Marco Simone how match play is a totally different animal from stroke play. For some, it brings out the best in their game, and for others, well, not so much.
Today, I want to give you a quick drill to help you work on a key aspect of match play: putting. This drill will help you learn to be more aggressive and confident on the green, critical to fighting off match play pressure and winning or halving holes.
There is no doubt about it: putting can be stressful, especially when you have already missed one or two putts early in a round that you should have made. When we feel pressure on the putting green, we often tense up. When we tense up, we often squeeze the putter grip in our hands a little tighter, creating tension that runs up our arms. When that happens, we can quickly lose a nice free-flowing stroke.
Additionally, when the pressure gets ramped up on the green, we tend to get anxious about the results after we contact the ball. When this happens, we often tend to look up early. When you look up early, your putter swings up as well, and putts fall short of the hole.
To practice fighting tension and looking up, follow these steps:
Get a 2x2 piece of wood.

Place the piece of wood 10 feet away from you on the putting green, just to the side and about 2 feet past a hole.

Grab ten golf balls and putt them, going through your regular routine, toward that piece of wood.

As you putt, you want to be tension-free and not look up. You will be listening for the ball to hit the 2x2. You want that sound of the ball hitting the wood to be softer and not a hard knock. Record how many out of ten hit the 2x2 with the correct sound.
When done, switch to putting to the hole right next to the 2x2 and repeat the same process, only now, you are listening for the ball to go into the cup.
Repeat the steps from 15 foot, 20 foot and 25 foot.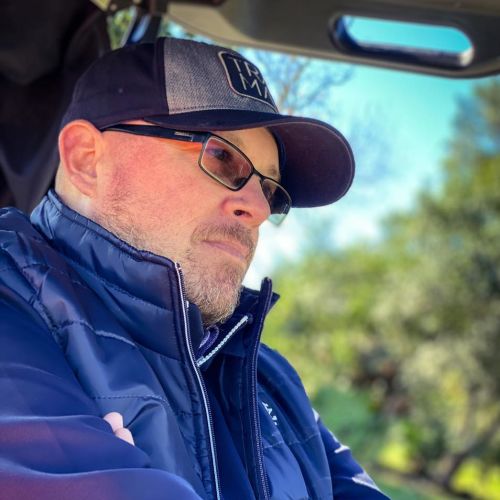 Brendon R. Elliott, PGA
Member
---
Executive Director/Founder
Sorrento, FL
Brendon Elliott is considered by his peers in the industry as one of the top youth golf coaches in the world. He is a multiple, local, state, regional, national and world award winning instructor with a focus on junior golfers ages 3-18. With numerous appearances on Golf Channel's Morning Drive, local TV, nationwide radio and countless publications, Elliott is one of the foremost experts in the youth golf arena. His Little Linksters 501c3 nonprofit is recognized as an example for introducing children as young as three to the game as well as how to help introduce youth with disabilities to our golf. Elliott has been recommended by industry titian's such as Nicklaus, Player, Floyd, Sorenstam, Speith and more. Among his numerous accolades, Elliott was named the PGA of America's 2017 PGA National Youth Player Development Award Winner in 2017.