quick coaching
The Elements of Golf: Dealing with Wind from Every Direction
By Brendon Elliott, PGA
Published on
I was fortunate enough to be on hand this weekend for the PGA Championship and was able to see what a magnificent piece of property the Ocean Course at Kiawah Island is. With its proximity to the Atlantic Ocean, the elements, especially wind, even on the most benign days, is absolutely a factor.
The best players in the world have a solid handle on how to tackle wind. After all, being prepared for what could happen during the course of a round is what makes tour professionals, tour professionals. Some of the games most talented golfers however still have moments of struggle playing in the elements. If they struggle at times, then it's fair to say that most of the rest of us do and do so fairly often. 
Tips for Playing in the Wind
Into the Wind
One of the most common things I see with amateurs while playing into the wind during breezy conditions is swinging far to hard. Probably one of the most counter productive things you can do while playing shots into the wind is swinging harder. My simple tip here, and you've surely heard this, "When it's Breezy, Swing Easy...in addition, you should take more club and put the ball back slightly in your stance. On your finish, keep your hands a little lower than you normally would post impact. 
Side Wind
When the wind is blowing left to right or right to left you need to consider a few things. First, be very conscious of your typical shot shape...wether you fade it or draw it. Second, be aware of where the pin position is as well as where greenside obstacles are while you hit approach shots into the green. When driving off the tee, be aware of where potential obstacles are as you fire it down the fairway. From there you simply need to strategize. Based on the wind direction and it's speed, how you shape your shots typically and where you want the ball to end up, you need to come up with a realistic plan on where to align yourself. Most golfers really only have one shot shape they hit consistently but if you are someone that can work the ball both ways, you'll need to decide wether to "ride the wind" or "hold it up against the wind." Example (for a right handed golfer), if it's blowing left to right you can hit a fade and "Ride the wind" or hit a draw and "hold it up into the wind." 
Down Wind
It's fairly obvious that the ball will go further when the wind is blowing from behind you. I always go back to this one piece of advice I heard Tom Watson say years ago... "The key to hitting downwind is to swing full speed so to spin the ball more in order to fly it higher." I agree with this advice, but I will caution you that It is hard to get the ball to fly higher since the breeze generally flattens your trajectory out...but I do still like this advice as a thought to have. The ball will travel farther with the added roll that comes from the lower trajectory. Taking less club goes without saying here, but being fully aware of your carry yardages in calm conditions will help you decide how to gauge what clubs fo hit in downwind conditions.
You are going to have wind as a factor in more rounds that you play than you won't. Keeping these simple tips in mind should help you in becoming a better wind player.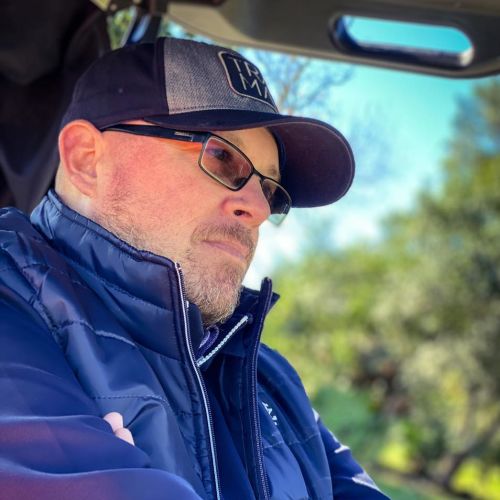 Brendon R. Elliott, PGA
Member
---
Executive Director/Founder
Sorrento, FL
Brendon Elliott is considered by his peers in the industry as one of the top youth golf coaches in the world. He is a multiple, local, state, regional, national and world award winning instructor with a focus on junior golfers ages 3-18. With numerous appearances on Golf Channel's Morning Drive, local TV, nationwide radio and countless publications, Elliott is one of the foremost experts in the youth golf arena. His Little Linksters 501c3 nonprofit is recognized as an example for introducing children as young as three to the game as well as how to help introduce youth with disabilities to our golf. Elliott has been recommended by industry titian's such as Nicklaus, Player, Floyd, Sorenstam, Speith and more. Among his numerous accolades, Elliott was named the PGA of America's 2017 PGA National Youth Player Development Award Winner in 2017.