Putt for Dough Clinic
Improve Your Putting Game with Brandon Deggins from Go Golf Academy! Join our exclusive Putting Clinic and take your putting skills to the next level under the expert guidance of renowned coach Brandon Deggins. Whether you're a beginner looking to build a solid foundation or an experienced player seeking to fine-tune your stroke, this clinic is tailored for golfers of all levels.
Learn the secrets to consistent and accurate putting from a top-tier instructor. Master distance control, green reading, and putting techniques. Develop a reliable stroke and gain confidence on the greens. Benefit from personalized feedback and individualized coaching. Limited spots available, so don't miss out! Reserve your spot today and witness a significant improvement in your putting performance. Whether you're aiming for lower scores or looking to dominate on the green, this clinic will provide you with the skills and knowledge you need to excel.
---
Event Details
Starts on Sat, Dec 16 • 9:30 AM - 11:00 AM (EST)
Registration closes on Saturday, December 16 • 8:30 AM
---
Location
Fairways Golf Range and Pro Shop
Branford, CT
Event Host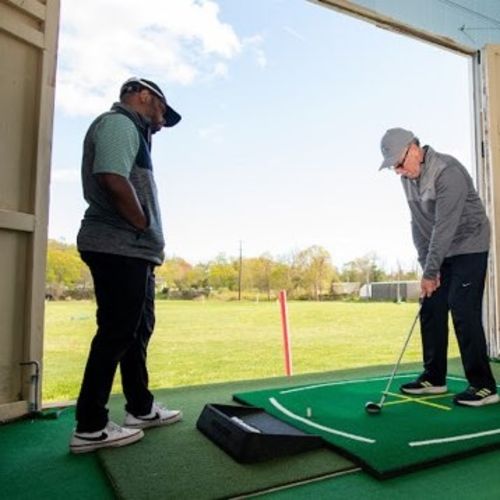 Send a message