Intermediate
Become a Money Player from the Bunker Just Like Justin Rose
The best bunker players in the world, like newly-crowned AT&T Pro-Am Champion Justin Rose, have a very specific thought they use to create their championship form. Watch as PGA Coach Vinnie Bertagna explains Rose's recipe for success from the sand.
Greenside bunker shots aren't difficult, they're different. By different, we don't want to actually hit the ball. Moving sand with our swing is what lifts the ball and sends it toward our target. But how much sand? In this video, Bertagna gives us all a very visual key to creating our own sand success.
All you will need is a dollar bill, sand wedge, ball and a practice bunker. With your weight forward and by opening the clubface, you'll be setup to skim the sand at the correct depth. Getting through the full length of the dollar takes a focused follow through. That's key, because finishing the swing actually sends the sand out along with the ball. Continue to practice this technique each time you work on your short game.
The next time you find yourself with a greenside bunker shot, place that dollar bill down in your mind. Make sure you commit to a full dollar's worth of sand. Remember, there's no need for change with this PGA Coach's tip.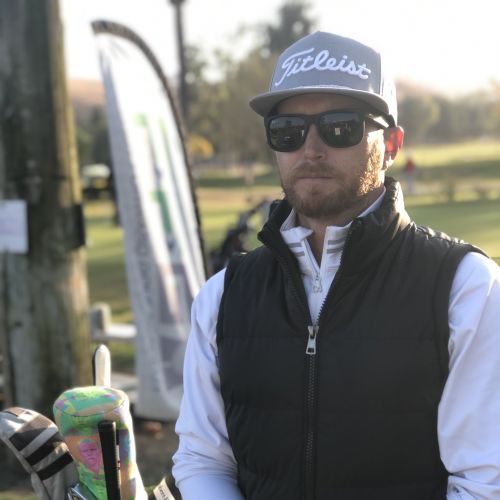 Vinny Bertagna
Member
---
Chino Hills, CA
"2020 SCPGA Inland Empire Teacher of the Year " Vinnie has been a certified PGA Teaching Professional since November of 2017 and has been working as a Golf Coach since 2012 at Los Serranos Country Club. ​ He has worked with all ages and abilities throughout Southern California at outdoor and indoor facilities .​ He's Passionate about growing the game and does so by spreading good vibes, humility , and his thoughtfulness towards each of his students. His teaching methods are simple but effective & aim to improve his players by creating a plan, setting goals and building a strong coach to player relationship.